15 Essential Reggaeton Tracks That Are Not 'Despacito'
Photo-Illustration: Maya Robinson/Vulture and Photos by Getty Images
In May of this year Luis Fonsi and Daddy Yankee's "Despacito" became the first Spanish-language hit to crack the No. 1 spot on the U.S. charts in some 20 years. By late July, it was the most streamed song of all time. Leaving aside the profound question of whether this pop-chart diversity could somehow be a counterweight to an emboldened nativist movement afoot in the streets, it has definitely been a shot in the arm for reggaeton, the Latin Caribbean's particular take on dancehall reggae. Mostly centered in Puerto Rico (and New York) the reggaeton sound has, for the most part, been bubbling along off the radar of pop culture since the last time Daddy Yankee cracked the charts circa 2005. What sort of side effects the shot will have remain to be seen but, if nothing else, let's take the ubiquity of "Despacito" as a good excuse for a brief history lesson of the sound and its essential tunes, not to mention the different dance cultures that have fed it, from Panama to Jamaica to, um, Bollywood.
Nando Boom, "Ellos Benia" a.k.a. "Dem Bow" (1989)
Before there was reggaeton, there was reggae en Espanól — a wave of Panamanian records that, as the name implies, mainly translated Jamaican boom tunes directly into Spanish to create local hits. Though Panama has its own long tradition of Afro-diasporic dance music, the love for reggae is a relic of the massive labor force that migrated from Jamaica and other islands circa 1903 to construct the Panama Canal. One of these cover version/translations — of Shabba Ranks' homophobic/anti-colonialist "Dem Bow" — is so foundational that throughout the Latin Caribbean "dembow" has become the accepted name of the marching-tempo dancehall rhythm that anchors the genre. Recorded in Long Island's HC&F studios, Nando Boom (b. Fernando Brown) and his Jamaican-born producer Phillip Smart reverse engineered Steely & Clevie's original beat for Shabba into a minimal, timbales-heavy version of the dancehall track. The resulting composition "Ellos Benia" is best described as prehistoric reggaeton.
El General, "Te Ves Buena" (1990)
If any artist besides El General can claim to be the godfather of reggaeton, it's his fellow Panamanian El General, born Edgardo Franco. Franco was the most prolific and original MC of reggae en Espanól in the late '80s and early '90s. "Teves Buena" ("You Look Good") — an improvised lyric over a Jamaican riddim created by Steelie & Clevie — was one of his biggest hits, and more or less established the template for reggaeton as an original art form (See also "Pu Tun Tun").
El General, "Buduff Kun-Kun" (1989)
A much more modest hit for El General, the untranslatable "Buduff Kun-Kun" is nevertheless a prime early example of how Panamanian dancehall could cease to be simply reggae en Espanól and become its own thing. New York–based Panamanian-American producer Michael Ellis created the spare rhythm track from an echoey synthesized horn loop that more naturally suggests an early '90s Nuyorican house track, but chopped up into a reggae pattern. Hip-hop and house were in fact secret ingredients of the reggaeton sound even before it had a name, a fusion that happened in New York as much as Panama or Puerto Rico (and in fact, another of El General's biggest hits is the house-tempo "Boriqua Anthem" — the official unofficial anthem of New York's Puerto Rican Day Parade).
Tego Calderon, "Pa Que Retozen" (2002)
Spanish reggae was arguably introduced to the island of Puerto Rico by Ellis and the stable of Panamanian artists he worked with, who toured throughout Latin America. But reggaeton proper was really created by mixtape DJs like DJ Playero, DJ Negro, and DJ Nelson who chopped up a handful of reggae riddims including "Dem Bow" and "Fever Pitch" into their own homemade party breaks. Although he was not the first vocalist to rap over these beats, Tego Calderon was among the most lyrical and therefore most widely embraced in New York and beyond. With its more complex couplets and carnivalesque synths, "Pa Que Retozen" perfectly illustrates how translating the essence of those mixtape beats into original recordings brought in elements of cumbia, bomba y plena, salsa, and merengue that further transformed reggaeton. (See also "Dominicana.")
Ivy Queen, "Yo Quiero Bailar" (2002)
The rare example of a Puerto Rican track that abandons the original dembow template borrowed from reggae circa 1989 for a newer dancehall feel, "Yo Quiero Bailar" incorporates large segments of Jeremy Harding's 2001 Liquid riddim (which also backed Elephant Man's "Log On" and Sean Paul & Ce'cile's "Can You Do the Wuk") into its dembow, notably on the harpsichord-laced intro. It was Ivy Queen's lyrical prowess, however, aided by her tough, throaty, androgynous vocal tone that made the track a standout both on New York radio and in the Caribbean.
Lorna, "Papi Chulo" (2003)
A last gasp of sorts for the Panamanian wave, "Papi Chulo" was also a crossover dancefloor hit (especially in Europe) which shaped the direction of the emerging reggaeton sound in a faster, clubbier direction, with an accompany anything-goes, sampla-delic ethos. Exhibit A: the marriage of the dembow pattern to a hippie-chick bassline previously lifted from a Herbie Hancock record for Deee-Lite's "Groove Is in the Heart."
Daddy Yankee, "Gasolina" (2004)
Generally recognized as the "King of Reggaeton," Yankee attained the throne not only via crossover success but through dues paid as well, making his rapping debut on a DJ Playero mixtape circa 1992. By the release of 2004's "Gasolina" he (and his producers DJ Nelson and Luny Tunes) had helped to craft a Puerto Rican sound that was anchored by reggae drums, but drew heavily from other Latin sounds, as exemplified by this mega-hit's dramatic Matador-inspired intro and merengue double-time tempo. All these elements are assembled into a framework as beholden to the Dirty South as Panama or Jamaica, right down to its Say Yes to Drugs chorus ("Gasolina" being slang for cocaine). It was also the biggest worldwide hit imaginable for a reggaeton track … that is, until Yankee teamed up with Luis Fonsi for "Despacito" more than a decade later.
N.O.R.E. f. Nina Sky, "Oye Mi Canto" (2004)
Although both Tego and Daddy Yankee had collaborated with New York rappers like Fat Joe and Nas, N.O.R.E. (formerly of the Queens duo Capone 'n' Noriega) was the first New York–bred artist to openly embrace the reggaeton explosion as part of his signature sound. Combining the new beat from Puerto Rico with his own gritty rap style and an R&B hook from fellow New Yorkers Nina Sky, the more accessible bilingual lyrics of "Oye Mi Canto" helped push it to No. 12 on the U.S. charts, a peak for reggaeton. To his credit N.O.R.E. promptly recruited both Tego and Yankee to contribute guest verses on a remix of the track, and took them along for the crossover ride.
Don Omar, "Dile" a.k.a. "Otra Noche" (2005)
Along with Yankee and Tego, Don Omar can be credited for solidifying the sound of the mid-2000s "golden age" of reggaeton. With a more melodic style than either of those contemporaries (who started out as Spanish language rappers more than reggae artists) Don Omar paralleled their use of slower dembow beats with other elements (for instance the distinctive segunda guitar pattern of the intro, borrowed straight from Dominican bachata) but added a soaring call-and-response melody that guaranteed "Dile" would inspire revelers to sing along with the repeated phrase "Otra …otra … otra / … Otra nochayyyy" from 2005 till infinity.
Daddy Yankee, "Mírame" (2005)
Coming on the heels of "Gasolina" and its worldwide success, "Mírame" represented a departure for Daddy Yankee and a rehearsal of his versatility. It was also the signpost for a fresh source of inspiration for the entire genre — a fascination with South Asian and Middle Eastern sounds. The opening melodic hook, with its Hindi lyric, is lifted more or less wholesale from "Eli Re Eli," a song from the 2001 Bollywood film Yaadein. Sung by producer Luny Tunes' multilingual sister Deevani, the success of the fusion paved the way for a remix deal between Yankee's label Machete Music and U.K.-based Bhangra crew Tigerstyle and ushered in one of reggaeton's most interesting phases.
Wisin y Yandel, "Rakata" (2006)
With crossover buzz in full effect, it's not surprising that some in the reggaeton scene began to look inward in the mid-2000s, stripping away outside influences for a rawer, tougher attack. "Rakata," with its stark, tightly compressed drum track and the shouted staccato of its chorus, was exactly what the sound needed in 2006, signaling that the genre had developed to the point of sustaining both a "hard core" scene and experiments in crossover fusion.
Baby Ranks f. Notch, "Verme" (2007)
Though originally buried under Daddy Yankee hits on the 2005 compilation Mas Flow 2, "Verme" really didn't find its moment until the release of Notch's 2007 album Raised by the People. Born in the states to a father of both Jamaican and Afro-Cuban heritage, Notch represented something of a secret weapon in reggaeton's mid-2000s explosion. Able to sing in fluent Spanish or patois (as on organic dancehall hits like "Nuttin a Go So"), he also brought a more versatile sense of flow and tempo to reggaeton hits like "Hay Que Bueno." "Verme" added yet another level, transposing an atmospheric Afro-Latin hand drum into a faster ragga soca pattern to underscore a bilingual ballad that seems to foreshadow the more melodic afrobeats sound currently dominating many New York dancefloors.
Don Omar f. Lucenzo, "Danza Kuduro" (2010)
Another innovative moment powered by an influx of outside influence, Don Omar's "Danza Kuduro" rode the same wave of Angolan Kuduro dance tracks that inspired Diplo, M.I.A., and Buraka Som Sistema circa 2007–8. Despite the title, however, the track's uptempo, accordion-driven groove sounds more like Kuduro's older French Antillean cousin Zouk than the raw drum machine snares and over-modulated bass of the Luandan Kuduro craze. Transposing the somewhat nostalgic carnival feel with an Afro-Latin club vocal, Omar took more than a note or two from Wyclef and Pitbull's success in distilling "world" sounds into radio crossover hits.
Doble T & El Crok, "Pepe" (2011)
Even as the sound of Puerto Rico was exploding, another nascent scene was gearing up to do to reggaeton what it had done to the original Panamanian sound — take it and run with it. DJs and producers in the Dominican Republic also latched onto the dembow beat, treating those foundational 1990 reggae rhythms more the way that Baltimore Club does the "Think" break: speeding it up, stripping it down, and repeating it endlessly as a bed for club-friendly call-and-response shouts. Dominican dembow, as the variant is known, was born. Doble T & El Crok's huge 2011 club anthem "Pepe" is as strong an exemplar of the subgenre as you could ask for, but "Prendelo" by El Shick or "Yo Soy Jevito" by El Mayor Classico are also standard bearers of this faster, dirtier dembow sound.
Ceky Viciny, "Klok Con Klok" (2017)
Even as "Despacito" has conquered airwaves (well, airstreams) with its, ahem, slower tempo and romantic melodic conceits — a sort of self-conscious backlash to the faster dembow trend — reggaeton has continued to change in a pace and trajectory set by Dominican dembow (although Cubaton also has its place). A faster, grimier rap style has evolved to match the faster tracks, as exemplified by Ceky Viciny's 2017 anthem "Klok Con Klok." Likewise a more self-conscious interpolation of club and ghetto house synths, basslines and snare claps augment what is still essentially a stuttery dancehall reggae beat. It's too soon to say where reggaeton will go from here, but if the current underground iteration of dembow impacts the mainstream the way its predecessors did, we may look back on the "Despacito" phenomenon as more of a throwback than a milestone.
15 Essential Reggaeton Tracks That Are Not 'Despacito'Sours: https://www.vulture.com/2017/09/15-essential-reggaetn-tracks-that-are-not-despacito.html
The Ultimate 808 Drum Pack contains a massive variety of samples from the classic 808 drum. This drum kit is highly suitable for trap and hip-hop beats, but is equally useful for pop music, drum n' bass & dubstep producers.
808 Drum Samples
First you have the drum machine sounds. You can't get any more classic than the Roland TR-808. From the early days of hip hop with Rick Rubin productions for Run DMC, LL Cool J, etc, all the way to modern day trap music. It's hard to imagine a world without the 808!
We've sampled an original TR-808  through a professional mastering chain with very transparent settings, so the sounds are not heavily colored. Get the character of this classic machine in a convenient sample pack.
808 Bass Sounds
Second you get the bass sounds, the thing nowadays defines the term '808'! Over the last couple years we've released two best selling 808 products. With the Ultimate 808 Drum Pack you get them all bundled up in one convenient package:
A pack of 48 hand crafted 808 bass sounds. The source of the sound is analog gear like the Arturia Minibrute as well as digital plugins like Massive. The samples were then run through different outboard gear, but different to most other 808 products, these ones are not heavily colored and can be used in all types of genres, not just trap / hip hop beats.
Meet your new friends! 808 Besties is a selection of 35 of our go-to 808 bass sounds put together as production ready 808 Kontakt Library. The source of the sounds is sometimes analog gear like the Moog Sub37, other times it comes from digital synths and is treated with analog outboard gear.
We also included many 808s from our producer packages. Trust us, you'll be set for a very long time with more than 160 unique 808s at your disposal!
The Ultimate 808 Drum Pack is available for instant download and is compatible with every sampler & software that can handle WAV audio files. 
How to buy the Ultimate 808 Drum Pack in 30 seconds…
Simply hit the PURCHASE button to pay securely via PayPal or checkout with your credit card – no account required! Your copy of this AWESOME kit will be with you almost instantly – no waiting.
All of our products feature a 7 Day Money Back Guarantee. If you are dissatisfied for any reason, we'll refund you within 24 hours. This helps us create a better product and helps you stay happy 🙂

Ultimate 808 Drum Pack $27 USD

Purchase
Sours: https://beatproduction.net/ultimate-808-drum-pack/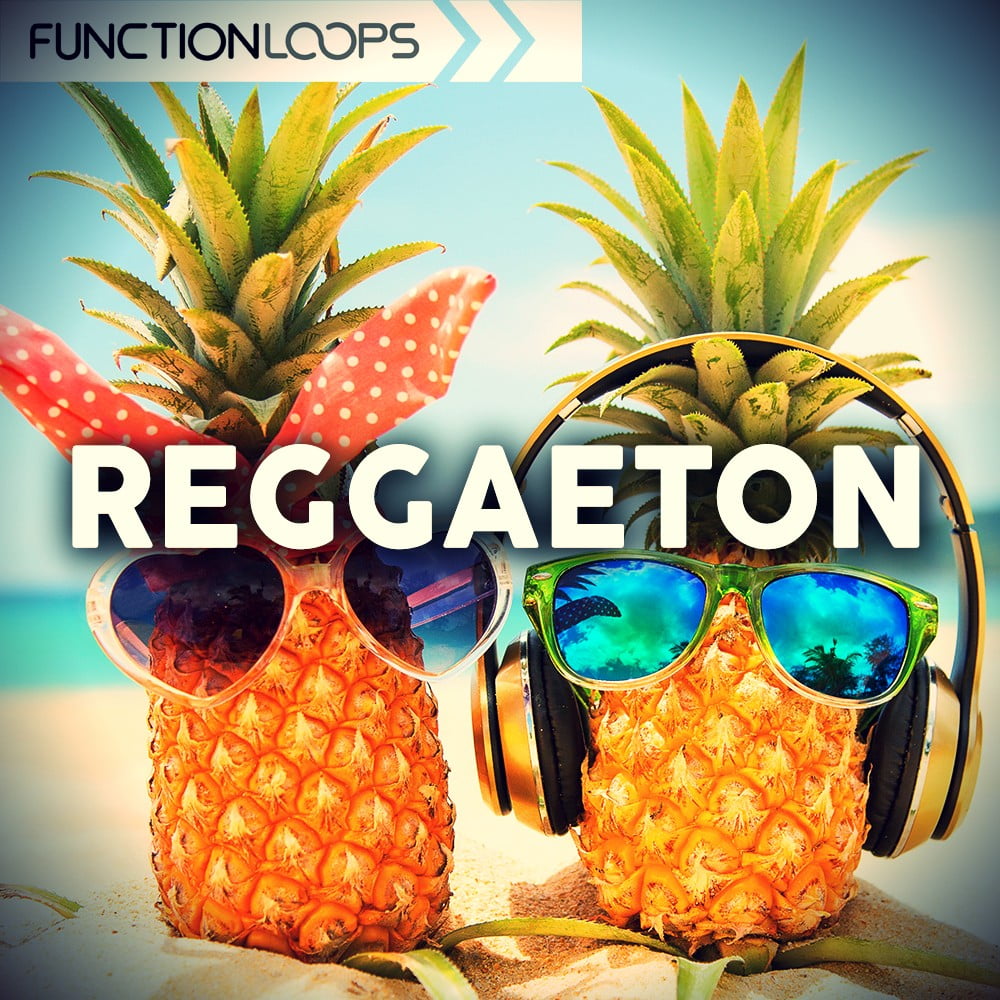 Function Loops always innovates to bring you the most popular sounds from around the world. Reggaeton is hitting hard this year on the global charts, so this collection is here to help you get on board.

'Reggaeton' is packed with the latest production tools: Loops, One-Shots, MIDI & Presets for the Sylenth1 VSTi.
Included are seven key and BPM labelled Construction Kits for maximum inspiration.

You will find it all: Drums & Percussion, Basslines, Pianos, Guitars, Vocals, Melodies, FX and all the rest you hear in the demo. 100% Royalty-Free.
Product Details:
• 7 Construction Kits (Key & BPM Labelled)
• 60 One-Shots (Kicks, Claps, Hats & Rides)
• 70 Melody Loops (Basslines, Leads, Chords, Pianos, Vocal Chops, Plucks & Synths)
• 53 MIDI Files
• 32 Sylenth1 VSTi Presets
• 30 Drum Loops
• 16 FX Loops
• 630MB of Content
• 278 Files in Total
• 100% Royalty-Free
Publisher : Function Loops
Website : producerloops.com/Download-Function-Loops-Function-Loops-Reggaeton.html
Format : MIDI, WAV, SYLENTH1
Quality : 24 bit 44.1 kHz stereo

Audio SamplesTemplates & Presets
MIDISylenth1WAV
Sours: https://plugintorrent.com/function-loops-reggaeton-midi-wav-sylenth1/
J Balvin is preparing for a mega show…
The 29-year-old Colombian reggaeton singer, who recently notched his first-ever No. 1 on Billboard's Hot Latin Songs Chart with "Ay Vamos," is among the list of Latin urban acts announced to perform as part of DJ Alex Sensation's La Mega Mezcla Live (Mega Mix) show at Madison Square Garden on April 14.
In addition to J Balvin, the lineup includes appearances by Prince Royce, Daddy Yankee, Tego Calderon, Plan B, Farruko, Maluma, Nicky Jam, French Montana and Maffio.
The show is produced by SBS Entertainment, the concert division arm of radio network SBS, which includes Mega 97.9 FM, New York's top-rated Spanish language station and home to Sensation's Monday-Saturday mix show, La Mega Mezcla.
Sensation has hosted his radio show for 15 years, amassing a major fan base that allows him to spin in clubs across the country. Along the way, he's also mixed tracks for multiple artists — collaborating with the likes of J Balvin, Daddy Yankee and Nicky Jam — and paired up with major brands. In 2011, Sensation launched his first live concert with friends at MSG. It has become an annual fixture and as of last year, branched out to Miami. There, Sensation's Miami Bash takes place April 10 with a slightly different lineup.
This year's roster of acts performing at the New York show is particularly impressive, which also includes J Álvarez, Zion & Lennox, Arcángel, De la Ghetto, Reykon,French Montana and pop singer Alejandra Guzmán.
The show is a precursor to Sensation's next step as a recording artist. A first single, featuring Yandel and Shaggy, is due out this spring.
Sensation will be the moderator of the New Latin Urban Movementduring the Billboard Latin Music Conference, taking place April 27-29 at the Ritz Carlton in Miami Beach.
Related
This entry was posted in Entertainment and tagged Ay Vamos, Billboard, Daddy Yankee, DJ Alex Sensation, Farruko, J Balvin, La Mega Mezcla Live, Maluma, MEGA 97.9 FM, Mega Mix, Miami Bash, MSG, Nicky Jam, Plan B, Prince Royce, SBS Entertainment, Tego Calderon by Tom Castaneda. Bookmark the permalink. Sours: https://www.hispanicallyyours.com/j-balvin-to-perform-at-dj-alex-sensations-la-mega-mezcla-live-mega-mix-show/
Mega 2017 pack reggaeton
While the victim, stunned by the blow and the fall, came to his senses, he approached her, and began to beat her with his feet. When the cries of the old woman turned into muffled moans, the Master took the slave by the collar and pulled her to him. - Remember, whore, either you do what they say to you, or you, bitch, are forced to do what you are told.
Musica 2021 Los Mas Nuevo - Pop Latino 2021 - Mix Canciones Reggaeton 2021 - Fiesta Latina Mix 2021
She looked at me dumbfounded, but still stopped. Her husband at that time grew bolder and fidgeted faster. I immediately hit his wife and whispered in her ear: -I want you too, let me prick you with crustaceans. The pissed off Valeria grinned and agreed. I lifted her skirt to the side and stuck out her panties and let me drive my dick through the vagina.
Similar news:
We can get married. -Small little fool, make it up too. With a smile on her face Lyudmila Sergeevna went to the shower.
1370
1371
1372
1373
1374