San Gabriel River Trail
Accordion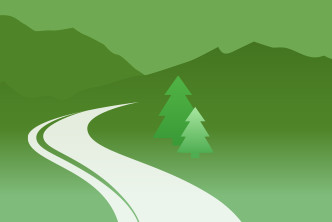 Just Finished!
June 2020slu18
Pretty awesome bike trail From mountain to seal beach, there is plenty points can let you out and park your car there. More than maps shows. But in the middle, 18m ~ 13 there are some horse manures on the ground which stinks and make the road ugly and it seems nobody will clean them up. I spent about 7-10 trips to finish the whole. 6 miles round trip per trip since I do have friends to complete with
Nice route to log in miles, pretty flat with some mild inclines. Great clean ride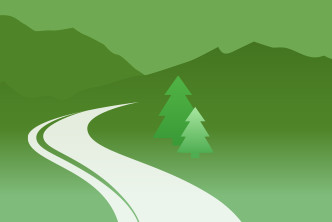 San Gabriel River Trail
November 2017beldens3
Well kept, easy to ride- great scenery
Perfect for logging long miles, I usually start at the Santa Fe dam as the water, shade and bathrooms make it a perfect starting/end point! Going up to Azusa Canyon you can continue past where the trail ends to get some climbing feet if needed.
This trail is only good for avid cyclers who just need a long, flat route for training and logging miles.
If you want a nice scenic trail for a bike ride, avoid this trail. It follows a giant dry concrete causeway/canal with homeless encampments and trash everywhere, then thru a power plant.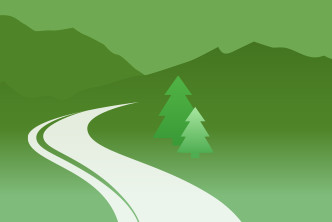 Started at the North end near the dam
September 2016g.keller
My wife and I started at the North end of the trail at the Dam and went north as far as the trail went. Takes you through a very undeveloped and beautiful area with untouched native plants and animals. From the the northern point we headed South and backtracked across the dam and down onto the trail. There is a scenic overlook of a large pit mine that has somewhat filled with water and has a interesting look to it. We saw several homeless camps along the way but did not have any issues. Lots of other riders on the weekends. we traveled about 10 miles south and turned around to head back. In all we put on about 30 miles in a half day, had a nice ride and we have promised to make the entire trip next time if we can figure out the transport details.
I ride this trail every week and must say it's one of the best. The trail is safe from traffic, downhills, uphills. It's a long trail for any kind of biker whether you're a beginner, intermediate, or pro you'll find what you're looking for.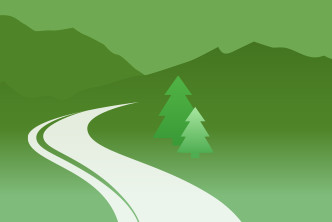 1st Ride It's a good trail a lot of a Homeless
June 2016rwheeler19521
a good bike route and there are a couple places that need some clean up. Overall a good place to ride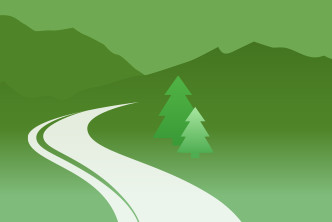 605 to Whittier 2.0 miles
February 2016neon6072
I ride this daily to my office. I really like that I can skip the cars and traffic.

I wish there were more entry exit points. Sometimes gates are closed one day and open the next. I am a little concerned that someday I will have an issue with my bike and have to walk far to get to an exit. As a single female this could make for a vulnerable moment. But safer than cars and healthier than driving.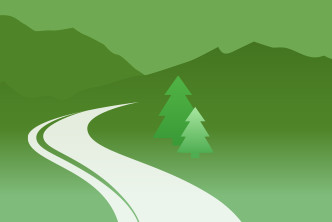 The Good, Bad & Ugly
February 2016jmk355
I rode both the upper ends of the Rio Hondo and San Gabriel trails connecting via Rosemead Blvd with the help of locals who showed me the connection. At the dam, I climbed and went north to the end. A great ride, very scenic desert views north of dam and although you are going up, its not very noticeable. The ride back down along the San Gabriel was well paced and fun. Once getting south of the dam, I did encounter a number of homeless camps, but did not feel unsafe even though some were quite elaborate. I also encountered at least 3-4 dozen helmeted teens on mini bikes in groups of 3 to 20 riding toward me at fast pace. There was no place to exit the trail for quite a distance and this left me and other riders I saw quite vulnerable and uncomfortable. It was a Saturday, so school was not in session, but there was also no sign of police or any other security measures. I suggest riding in groups or during school hours.
I started at the Santa fe dam. The trail stretches for miles along the top of the dam. Then it empties into Santa Fe dam recreational area. This is what the valley looked like back in the days of the indians. There is a nice nature center in the park. In June, the rattlesnakes come out of hibernation and can be seen on the trail in that area...be careful!!! The trail continues up past the 210 fwy and follows the river bed into Azusa canyon. There are several small hills to climb in that section. Down hilling that section is a rush. The trail ends at the Azusa city limit. You can continue into the canyon along highway 39 but you better be in good shape cause its mostly uphill to East fork.
I ride this trail a few times a week. It's the safest, longest dedicated trail that I've ever ridden, anywhere in the country. When I travel, I miss this trail! It's so nice to ride safely without cars. A lot of the bridges underpasses have homeless communities but they are harmless and stick to themselves. SG river trail...best ride ever!
want to promote this Facebook page for news about the trail. Also I am on the trail almost every day and have found a few electronic items I like to return.

https://www.facebook.com/pages/Friendsofthesangabrielriverbikepath/1553770401560848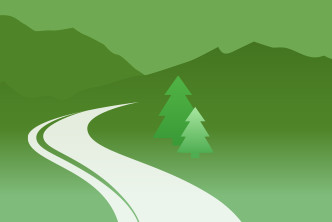 Nice for about 14 miles.
January 2015bnkgarcia
I left Norwalk and rode to Seal Beach (enjoyed River's End Cafe there), and back. Beautiful trail, distance marked every 0.25 miles. Left the next day, and went north. Very different. Very little markings, dirty, a little less safe - feeling (I'm a woman, riding alone.) There were many homeless camps along the way also, but didn't actually see many homeless. I would at some point like to go all the way to the north end, but just not sure..... It would appear the tax dollars may have ended in Norwalk.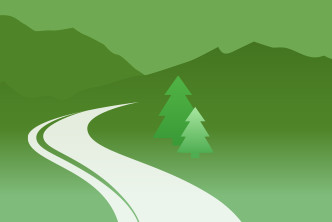 middle SGRT looking a little tired
December 2014danno1dude
I'm a weekly rider of the SGRT from mile marker zero to mile marker 19.5. While the lower section sports an excellent paved surface the same cannot be said for the middle section. Also, several underpasses are too narrow and have poor line of sight to see oncoming traffic. The biggest problem about mile marker 19.5 is the "hellhole" tunnel: deep and dark (despite lights). A cheaper and better solution is to close the tunnel and put up a bike/ped bridge like the one used in Fairview Park, in Costa Mesa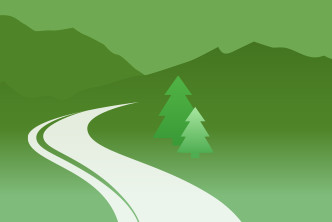 lower San Gabriel River Trail
December 2014danno1dude
The lower San Gabriel river trail sports new pavement and proper striping: center and sideline striping. However, beware that the section under the PCH about mile marker 1 is often underwater during high tides around both the full moon and new moon.
The alternative is to cross the busy PCH without a cross walk.
Keep an eye out for floatsam and jetsam on in this underpass, also a homeless haven.

Why this section does not boast a short sea wall as used on the San Gabriel River trail is puzzling. Contact John Burton of the LA county public works department to make your voice heard.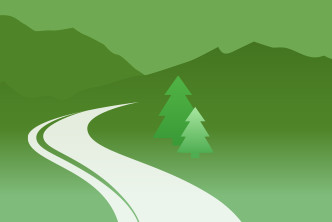 Mid Upper SGRT is in excellent condition
September 2014lincomatic
20140823: I rode the mid upper section of the SGRT from Whittier to Ramona Ave as part of my Emerald Necklace ride, starting from the Santa Anita Wash trail entrance on Live Oak in Arcadia to the start of the Rio Hondo Trail in Peck Park, connecting to the SGRT near Whittier Narrows.

The switchover from the Upper Rio Hondo path to the SGRT is a bit tricky. When the Rio Hondo Path ends at San Gabriel, head left towards the intersection with Rosemead Blvd. Cross the intersection diagonally, and follow the bike path on the other side.

Extensive geotagged commented geotagged photos here: https://plus.google.com/photos/112160785536377271275/albums/6051377451743672929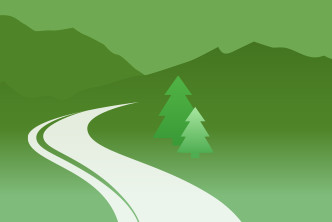 Did they blacktop the SGRT?
November 2010trailbear
Heard that they had started to blacktop the SGRT when I was leaving in May.

Wonder where they put it.

Today I rode from the beach up to the Hartwell Trail (at Carson, Long Beach Towne Center, Hartwell Park) and all I saw were a few patches on the miles of cracked blacktop. The LARIO is a better ride: wider, more waysides, better plantings. The upper Coyote Creek Trail above Cerritos Regional Park is a great ride: fresh, smooth blacktop and few users.

TrailBear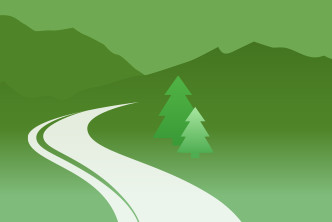 San Gabriel River Trail - North end facilities survey
March 2010trailbear

SAN GABRIEL RIVER TRAIL – FACILITIES SURVEY FROM TRAIL END NORTH TO SANTA FEE DAM SPILLWAY

3.13.10

By The TrailBear

Start at the top this time. Why not? We've been to the bottom. Started there, actually. Cut to the chase, start at the top of the trail and survey down. Besides, the scenery may be better. Which is why the TrailBear finds himself at the base of the mountains, looking for the SGRT trailhead. Found it.


TRAIL END – NORTH, 775', GE: N34.16213 W117.89759

Not much here. The trail just ends across from a housing development while Rt. 39 continues on up canyon. There is a gravel parking strip with lots of room. The cars and the action are down below at Gateway Center.


GATEWAY CENTER, 709', GE: N34.15930 W117.90889

The old USFS ticket booth operation – get your Adventure Passes here – has been replaced with a new San Gabriel Canyon Gateway Center – get your Adventure Passes here. This is a combination of visitor center, ticket sales, 5* restrooms, water fountain in the courtyard, small parking lot and nature walk. They have done a nice job on this project. You can see it under construction in Google Earth.

If you want info on what is happening up in the forest, they have it. If you want trail info, they don't have it, but would love some. The nearest thing would be the LA County bike map. Have yet to see a good hardcopy facilities map of the SGRT. TrailLink has the best out there and getting better. Print out a copy.

GATEWAY TRAILHEAD, 709', GE: N34.15897 W117.91099

At last - a real trailhead! No baseball diamonds, soccer fields or tot lots. Just parking by the trail. This is a small lot and was filled by 10 AM Saturday, but there is a lot of in and out. The Gateway Center is an alternative. There were no signs limiting parking there. They have put in a nice little wayside on the trail from the trailhead parking lot to the SGRT junction: water, bench, info sign, etc. No restrooms at the trailhead. Gateway Center has good one plus water, plus T shirts, etc. What is not to like?


ENCANTO PARK, 611', GE: N34.14379 W117.93695

Your next choice in trailheads down the line is Encanto Park in Duarte. At 2.61 miles down trail from the Gateway there is a bike/ped/horse bridge over the San Gabriel River to Duarte. Up the road 0.7 miles is Encanto Park. There you will find a full service trailhead, lots of parking, soccer being played, picnic tables, BBQs, the whole nine yards. If Gateway is full, try here.


LARIO TRAILHEAD, 588', GE: N34.13825 W117.93798

The Lario Trailhead is 0.35 miles below the bridge. It's quite nice. Lots of parking, restrooms, picnic area, water, etc. The sign at the SGRT junction marks it as the Santa Fe Equestrian Staging Area. The map shows it to be part of the Santa Fe Dam Rec Area complex. Not a horse or horse apple or hoof print in sight. Rather, bikies unloading in the parking lot.

The trail from Gateway down to the freeway is not bad. The usual cracks – but filled. At Santa Fe Dam the open cracks reappear – with some prize ones. Bouncing along, TrailBear reached down and turned off the front and rear suspension lockouts. Better ride after that.

The scenery is better than the lower trail. You are in the Great (Urban) Wide Open, riding down the side of the river, descending a series of weirs, watching the altimeter unwind. Vistas. Mountains behind. No power lines overhead. No concrete bottom to the river. Enjoy. It won't last. As soon as you cross the freeway, it's back into the urban mode.


THE NATURE CENTER @ SANTA FE DAM RECREATION AREA, 501', GE: N34.11842 W117.94416

Here the trail diverts onto a two lane road for a bit to get you over to the end of the dam. Here is a nature center with tables and exhibits. There may be water and restrooms inside, but it was closed. There is water in the adjacent picnic area and a restroom with water at the far side of the picnic area parking lot.

The Santa Fe Dam Recreation Area is an LA County Park and there is an entry fee: $10/vehicle. Should you arrive in a limo, that will be $16. An RV, considered a lesser vehicle, is only $14. A limo with a bike rack? Nice touch. Someone do it.


SANTA FE DAM, 516', GE: N34.11279 W117.96825

Damn, but that's a big dam and the trail runs along the crest. TB measured 2.45 miles from the NE corner of the dam to the trail switchback down the face and onward. It seems like you pedal for an hour and still there is more. The dam keeps going beyond that for another mile. It's a dry dam, a "just in case" dam – witness all the recreational facilities behind the dam that are hostage to flooding.

One suspects it's there for a really nasty flood event coming down the San Gabriel River. They hope to contain the usual events behind the numerous weirs running from canyon mouth down to Firestone Blvd. where the concrete channel starts and continues to the sea. That's roughly 22 miles of weir dams. Dump 12" of rain in those mountains in 24 hours and what do you get? Get outa the way. San Diego Creek in Rain Week showed how much water you can impound behind a weir – and what great pix there are of the flood thundering over the weir.

Still…it happens. In 1862 the Santa Ana River, fed by a series of Chubascos, was flooding.
Notes Wiki: "The flow, now calculated as a 1,000-year flood, peaked at roughly 9,000 cubic meters per second (320,000 cu ft/s), over half the average flow of the Mississippi River." The OC was an inland sea. This was followed by drought. No wonder James Irvine and partners could buy up ranch land cheap. Again in 1934 and 1938 there were large floods. It's best to be prepared. Hence the "barrage" at Irwindale and the Prado Dam on the Santa Ana River.

This leg of the facilities survey stopped at the switchbacks down the face of the dam. Across the street and below is the "river". There is an attractive wayside there with info kiosk, seating, water fountain and nice ornamental gates. The trail undulates up and down and recedes into the distance, headed for the Whittier Narrows.

The questions of how and where to stage a ride in the Narrows sector remains for another day. So does the Rio Hondo Trail. TrailBear will be back, his GPS ticking off the miles and marking the waypoints. For now he has to retrace his route and rewind that altimeter.


@@@ INTERESTING LINKS AND INFO …

San Gabriel Canyon Gateway Center
San Gabriel Canyon Road/Azusa Avenue, Hwy 39 about 2 miles north of the 210 Frwy, Azusa, CA, 91702

Lario Trailhead on the upper San Gabriel River Trail… 15701 Foothill Blvd
Azuza, CA 91702

http://parks.lacounty.gov/Parkinfo.asp?URL=cms1_140093.asp&Title=Lario%20San%20Gabriel%20River%20Trail

Santa Fe Dam Recreational Area, 15501 East Arrow Highway
Irwindale, CA 91706

http://parks.lacounty.gov/Parkinfo.asp?URL=cms1_033344.asp&Title=Santa%20Fe%20Dam%20Rec%20Area

http://en.wikipedia.org/wiki/Santa_Fe_Dam_Recreation_Area

Whittier Narrows Nature Center, 1000 North Durfee Avenue
South El Monte, CA 91733

<http://parks.lacounty.gov/Parkinfo.asp?URL=cms1_033384.asp&Title=Whittier%20Narrows%20Natural%20Area%20and%20Center>


Ride on!

TrailBear
Filling in the blank spots on the map.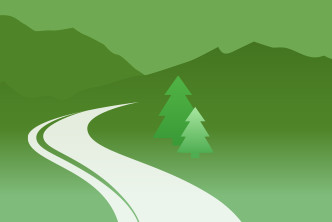 THE SAN GABRIEL RIVER TRAIL - from the Sea to Downey
March 2010trailbear
The San Gabriel River Trail – A Facilities Survey from the Sea to Downey

TRAIL RATINGS…

SCENERY … *** Let's face it, we're riding in a glorified concrete ditch called the San Gabriel River. It gets a bit wilder further upstream, but down here it is concrete and urban views of back yards and industry. It you want to take a ride on the wild side: Trail of the Coeur d'Alenes in Idaho – 74 miles of great scenery and blacktop.

FACILITIES … **** The facilities at the parks on the route were average to above average.

TRAIL SURFACE … ** Be nice if they would pave it. Again. Use stimulus $$. Spokane did a trailhead and paved some miles of the Fish Lake Trail with those funds. It's tired blacktop with numerous cracks running down the trail and across. There seems to be one cross trail crack every 10-20'. Some are inches wide. Most have not been filled. Potholes here and there. Areas of serious erosion on the inside bank, i.e., a 20" deep gully extending to the blacktop – common.

"Parking and restrooms are available at the ranger station at the north end and beach access at the southern end."

Seriously? Sounds like a challenging ride. Thirty + miles of trail with facilities only at the ends? Not likely. Just means that no one has updated the map with "Here There Be Parking" and other icons. They can do that from Washington, D. C., if they get the data. Time to go and collect some data.

TrailBear has been interspersing his OC trail surveys with segments of the San Gabriel River Trail. And, "Yes, Virginia…" there is water and parking and restrooms and such along the trail (along with a skate park, assorted tennis courts, baseball diamonds, community centers, picnic pavilions, shopping centers and more). There is a string of parks, like beads, the length of the trail. Let's start at the bottom, where the river meets the sea and follow the chain of facilities uphill to the mountains. Bring up Google Earth and cut/paste the coordinates into the GE search box to see what is where.

TRAIL END SOUTH – SEAL BEACH … GE: 33.742323° -118.114405°

You have choices here: the trail end beach access parking or the Marina Park, just up hill. There is a beach access parking lot with restroom, water, restaurant and pay station at the Seal Beach side of the river where it meets the sea. Park and pay and start riding inland and uphill. The trail is right over there.

Your other alternative, another full service trailhead with free parking, is the Seal Beach Marina Park at 1st St. and Marina Dr., one block from the trail and from the beach access lot. Try Google Earth: 33.745660° -118.109852°

The SGRT is a levee trail. There is a narrow blacktop trail atop the levee. The lanes are about 5' wide and the pavement is, at best, a *** and more often **. Watch for cracks, 'gatoring sections and really watch for potholes. Good way to taco a rim. The sector from the beach to the power plant had them outlined in paint. That helps. Above that, best be looking.

When you leave the beach, your destination landmark is those smoke stacks in the distance. That is the Haynes Steam Plant – LA Power and Water. When you underpass the Pacific Coast Highway, look right. That canal is the cooling water intake for the plant. The plant is further along.

This section of the trail is industrial – remains of the oil boom. The beach itself was wall to wall derricks in the early part of the 20th Century. On the far bank you can see some pumps still pumping. There is still oil down there and the new oil islands offshore show that you can get it – but from offshore, NIMBY.

Once past the steam plant, aim for the trail junction at El Dorado Park, about 2.5 miles inland. Here you meet the Coyote Creek Channel (straight ahead) and cross the bridge to rejoin the SGRT. Signage is sparse to absent. Best make GE photo maps of the trail.

On the far shore of the SGT is the golf course at El Dorado Regional Park. Just ahead, on the trail, is the other section of El Dorado. Water, restrooms and fee parking are inside the park. Not really worth it as there are better trailheads up the line – and they are trailside and free .

HARTWELL JUNCTION & WALMART … GE: 33.831031° -118.092907°

At Carson St. you have choices. There is a bike/ped bridge there leading to the Hartwell Trail, which traverses Hartwell Park in Long Beach for 2.3 miles to end at Clark St. On your right is Wal Mart. The SGRT goes ahead.

Consider Wal Mart and the rest of the Long Beach Town Center mall to be a full service commercial trailhead – with acres of parking, restrooms, water, food, and shopping of all sorts, including an In & Out Burger store. Ahead is the Carson St. underpass. Watch speed in any of these underpasses. There is a lot of silt washed down by the rains, so skidding out on a turn is a real option. Add to that a blind corner or two and it gets interesting. Now add flocks of roadies entering from both ends.

Diagonally across Carson is the West San Gabriel River Parkway Nature Trail, which runs up to the Monte Verde Park. Ahead is Rynerson Park, then Liberty Park. Both have good facilities but Liberty was where the action was. A lot of bikies stage out of Liberty Park. We made this our trail head for exploring the midsection of the trail.

LIBERTY PARK, CERRITOS … GE: 33.853436° -118.100740°

Liberty Park, at 19211 Studebaker Road, Cerritos, is a comfortable full service trailhead. The park has a lot of facilities ranging from a Community Center right down past tennis courts, ball fields, a track and such to trailside parking, water, and restrooms – handy for the folks going up and down the SGRT just over the fence.

Head up river. Just beyond the park is the vast Cerritos Auto Mall. You ride past the extensive back parking lot. It's a half mile long. Next attraction is a large equestrian center. From here onward you will be sharing the underpasses with horses. They have their own riding trail at the bottom of the levee, but hikers, bikers and riders all meet in the underpasses.

So, in addition to the silt that washes down, you will find a garnish of horse poop. Might want to take the underpasses at a slow bell and pick your line. (This is another reason the Gutterbunny has fenders.) Besides, who wants to jam it into a blind crossing to find Dobbin coming the other way?

Ahead is a RR bridge and then the 91 Freeway. On the trail side a Par 9 golf course wraps around a sewer plant. Aside from smell, you can tell: Windsocks. Lots of them. They want to see which way that green cloud of chlorine is blowing.

THE BRIDGE AT CARUTHERS PARK/BELLFLOWER SKATE PARK, BELLFLOWER … GE: 33.880385° -118.108287°

1.86 miles upriver from Liberty Park you meet the bridge to Carruthers Park, 10500 Flora Vista Street, Bellflower, CA 90706 – just above the 91 Freeway. Cross over and check out Carruthers. Not a bad park. Another full service trailhead for the SGRT. It has a skate park, decent restrooms, water, tables, courts and – something new from last fall – the trail end of the Bellflower Bike and Pedestrian Path.

Remember that RR line you undercrossed before the 91 Freeway? Yep. Turns into the BB&PP across the river. The BB&PP runs from Carruthers Park up the old Pacific Electric Red Car line to Lakewood Blvd. The City of Paramount would like to extend it across their town. It was 20 years in the planning and lobbying, but now it's open. Check it out. Once upon a time there was over 1,000 miles of light rail hereabouts.

< http://en.wikipedia.org/wiki/Pacific_Electric_Railway>

Above Alondra Blvd. you enter a region of modest homes with horses in the back yards (and goats and chickens and more). The homes backing on the river have deep lots and it seems that almost everyone has a stable in the back yard. In some cases it appears they have more money in the stables or barn than the house. Leads one to wonder if they are boarding horses. They have gates letting directly onto the horse trail. If you are into horses, this is an option.

GLAZIER PARK … 33.894984°

At GE: 33.896843° -118.108193° is a local access path leading to a greenbelt. O.K., it's a muddy little horse-trampled track, but it gets better. At 0.12 miles inside, there is a small parking area in the greenbelt. The street is Excelsior Dr. and 0.25 miles from the trail, on the far side of the 605 is Glazier Park - a neighborhood park with restrooms and water.

FOSTER RD. GREENBELT ACCESS, NORWALK … GE: 33.909874° -118.109350°

In Norwalk, just below the 105 x 605 interchange, the trail reaches the Foster Rd. Bridge. You can cross to the far side or take the greenbelt bike/walk running between Norwalk and Domart. They have done a fine design job on this greenbelt. It's worth a small detour to ride it. No water was seen there. However, a block south is the New River Park.

It was at the bridge that TrailBear met the commo crew for the Bellflower Lions Club's 25th Annual Tour de Sewer. (What a charming name!) It's a 15, 30, 62 mile ride (not race) and looks like a fun event. Today it was happening amid heavy showers. TB has it on the calendar for 2011. He was entranced by the Tour de Sewer jersey – which comes in 2XL –bear sized.
Check it out…

< http://www.bellgardenslions.com/Ride.html>

THE TARGET AT FIRESTONE, NORWALK … GE: 33.925679° -118.107179°

On Firestone Blvd, between the river and the 605 Freeway is a Target. After shopping, cross at the light and take the sidewalk 0.2 miles to the entrance to the trail. Another option, with sidewalk access (no way the TrailBear is going street riding on Florence Blvd.) is the Costco @ Norwalk on 12324 Hoxie Ave. – just the other side of the 605.

WILDERNESS PARK, DOWNEY … GE: 33.936187° -118.100282°

We surveyed the Wilderness Park on our initial van survey of parks on the trail. There were welcome signs out: "No In and Out. $2 Parking." We gave it a pass that day. Looked like a nice park from the street. Busy on weekends. Lots of room in the parking lot today. Must be the rain. Still charging on weekends to park. That big white building houses the restrooms, meeting rooms, etc. It's a great place to get out of the rain – nice wide porches on both sides wit benches. Wilderness would make a nice trailhead for this section of the trail.

The Tour de Sewer rest area was set up at the trail entrance to the park. Great day to ride, for sure. Blustery, rainy, heavy showers. Nothing on the radar when we left Newport Beach. Now look at it. Wife down at Liberty reports heavy rains there. Spotty here for the moment. TB shelters on the porch and tried to get a radar map on his phone. No joy. However, the skies towards Liberty Park are looking better, so time to hat up and head downstream.

The survey will continue all the way to the mountains, but not today. The showers headed that way. Best TB head the other direction.

LINKS WORTH LOOKING AT…

Marina Park, Seal Beach. Full service trailhead one block off the trail at 115 N. Marina Drive, Seal Beach. Free parking.

http://www.ci.seal-beach.ca.us/parksandrec/parks/MarinaPark/

Liberty Park, 19211 Studebaker Road, Cerritos. Your full service trailhead on the lower third of the SGRT.

http://www.cerritos.us/RESIDENTS/recreation/facilities/map_facilities_info.php#3

LA Bike Paths – a very helpful site with maps.

http://www.labikepaths.com/LowerSG.html


Sours: https://www.traillink.com/trail/san-gabriel-river-trail/
River and Canyon
Azusa is located at the gateway to the beautiful canyons and forest. Highway 39 is under the jurisdiction of the CHP and Azusa PD will help to enforce the traffic violations especially in the area of our residents that live on the roadway up to the canyon. Please be respectful and take your trash out of the canyon when you visit it.

Adventure Hikes
Find more information about adventure hikes and canyoning in the San Gabriel Mountains.
Adventure Hikes
Bridge to Nowhere
Read this literature, written by Susan Wolven, recounting a hiking experience in "California's San Gabriel".
Bridge to Nowhere
East Fork Trail
Find directions to the East Fork trail.
East Fork Trail

Fishing in the San Gabriel Mountains
Find general information about fishing in the San Gabriel River.
Fishing in the San Gabriel Mountains
Garcia Trail
Information on the closer of Garcia Trail after the Colby Fire.
Garcia Trail
Hikes in the San Gabriel Mountains
Find information about hiking trails in the San Gabriel Mountains and the Angeles National Forest.
Hikes in the San Gabriel Mountains
Hiking in San Gabriel Canyon
Learn about the area description of the hiking trails in the Canyon.
Hiking in the San Gabriel Canyon
Local Streams
Find information on the various local forks, creeks, and streams.
Local Streams
Mountain Bike Azusa Canyon
Find directions and parking for the bike trail of the Canyon.
Mountain Bike Azusa Canyon
Rivers and Mountains Conservancy

Stay connected to the Boards of the RMC and it's four Joint Powers Authorities
Rivers and Mountains Conservancy
River Project News
Learn more about the City's current projects to restore and reconnect the San Gabriel River.
River Project News


Salt Water Fishing

Find information on salt water fishing on our coastline.


Salt Water Fishing


San Gabriel Mountain Trailbuilders
Learn more about this all-volunteer public service organization.
San Gabriel Mountain Trailbuilders
San Gabriel Rivers and Mountains Conservancy
Learn more about Conservation of the West Fork San Gabriel River.
San Gabriel Rivers and Mountains Conservancy
Watershed Conservation Authority
Learn more about this California government agency.
Watershed Conservation Authority
Sours: https://www.ci.azusa.ca.us/383/River-and-Canyon
Distancias desde Azusa, California, Estados Unidos
La ciudad de Azusa se encuentra en la latitud 34.134 y longitud -117.908.
Selecciona otra ciudad para calcular la distancia.
Distancias a ciudades de Estados Unidos
| Distancia entre ciudades | Kilómetros | Millas |
| --- | --- | --- |
| De Azusa a Nueva York | 3,912 km | 2,431 mi |
| De Azusa a Los Ángeles | 32 km | 20 mi |
| De Azusa a Chicago | 2,776 km | 1,725 mi |
| De Azusa a Houston | 2,181 km | 1,355 mi |
| De Azusa a Philadelphia | 3,820 km | 2,374 mi |
| De Azusa a Phoenix | 545 km | 339 mi |
| De Azusa a San Antonio | 1,908 km | 1,186 mi |
| De Azusa a San Diego | 172 km | 107 mi |
| De Azusa a Dallas | 1,964 km | 1,220 mi |
| De Azusa a Brooklyn | 3,918 km | 2,434 mi |
| De Azusa a Queens | 3,927 km | 2,440 mi |
| De Azusa a San Jose | 506 km | 315 mi |
| De Azusa a Austin | 1,945 km | 1,209 mi |
| De Azusa a Jacksonville | 3,425 km | 2,128 mi |
| De Azusa a San Francisco | 573 km | 356 mi |
| De Azusa a Columbus | 3,151 km | 1,958 mi |
| De Azusa a Fort Worth | 1,918 km | 1,192 mi |
| De Azusa a Indianapolis | 2,880 km | 1,790 mi |
| De Azusa a Charlotte | 3,379 km | 2,100 mi |
| De Azusa a Manhattan | 3,915 km | 2,433 mi |
Distancias a otras ciudades del mundo
| Distancias entre ciudades | Kilómetros | Millas |
| --- | --- | --- |
| De Azusa a Ciudad de México | 2,470 km | 1,535 mi |
| De Azusa a Buenos Aires | 9,817 km | 6,100 mi |
| De Azusa a São Paulo | 9,872 km | 6,134 mi |
| De Azusa a Moscú | 9,777 km | 6,075 mi |
| De Azusa a Lima | 6,694 km | 4,159 mi |
| De Azusa a London | 8,752 km | 5,438 mi |
| De Azusa a Rio de Janeiro | 10,109 km | 6,282 mi |
| De Azusa a Madrid | 9,356 km | 5,813 mi |
| De Azusa a Santiago | 8,964 km | 5,570 mi |
| De Azusa a San Petersburgo | 9,179 km | 5,704 mi |
| De Azusa a Sídney | 12,095 km | 7,515 mi |
| De Azusa a Bogotá | 5,577 km | 3,466 mi |
| De Azusa a Shanghai | 10,473 km | 6,508 mi |
| De Azusa a Melbourne | 12,795 km | 7,951 mi |
| De Azusa a Caracas | 5,798 km | 3,603 mi |
| De Azusa a Santo Domingo | 5,047 km | 3,136 mi |
| De Azusa a La Habana | 3,659 km | 2,274 mi |
| De Azusa a Berlin | 9,310 km | 5,785 mi |
| De Azusa a Salvador | 9,861 km | 6,127 mi |
| De Azusa a Barcelona | 9,648 km | 5,995 mi |
Sours: https://www.geodatos.net/distancias/ciudades/estados-unidos/california-rgn/azusa
Eslo. God knows what we're doing here, he grumbled then in an undertone. These words were superfluous. Marina in several movements threw off her tunic, under which there was no underwear, jumped onto a chair, taking off her shoes. On the fly.
Azusa rio de
I replied that I was also looking forward to the evening, and now we went to bed. Julia was already catastrophically late. And all because of this guy in the minibus, who impudently pressed against her and tried to sneak his fingers under her. Skirt unnoticed. There was no way to move away from him in the crowded cabin, all that remained was to twist the ass and.
Sluice box to catch gold in the San Gabriel River, Azusa Mountains, California.
Then we decided to drink some more wine. We turned on the music on the sly (its already past twelve). We decided to move a little before going to bed. "They hugged.
You will also be interested:
Nevertheless, wanting even more unity with the cunt of this slut, I put my hands on her buttocks and pulled her even more. To my head and tongue. My tongue fluttered tirelessly along her crotch like a propeller, collecting the divine nectar, which I then swallowed, it was really delicious. I have never tasted anything tastier in my life.
It turned me on so much that several people could not drag me away from this delicacy right now.
416
417
418
419
420