Find a place to stay
San Diego has 70 miles of open ocean coastline and as many distinct surf spots. Most of the shoreline consists of long beach breaks with primarily southwest exposure, and Point Loma and La Jolla are rocky points with a variety of reef breaks that work on north, west or south swells depending on their orientation. There are also patches of reef between Del Mar and Encinitas, man-made jetties at the Oceanside and Mission Bay harbor entrances, and the famous river-mouth set up of Trestles at San Diego's northernmost limits.
Even when surfers aren't out surfing, they're usually thinking about surf. This obsession has influenced the entire San Diego beach culture and even residents who don't surf embrace its important role in shaping our local identity.
There are surf-themed restaurants and bars, surf fashion is practically obligatory among San Diego schoolchildren, and the whole city seems to be infected with excitement whenever the surf is up. Even though surfing has only been well known on the mainland for the last 60+ years, San Diego has played a prominent role in this brief history. It was here, in the time of the old Windansea Surf Rats immortalized in Tom Wolfe's The Pump House Gang, that engineer Bob Simmons pioneered the lightweight fiberglass surfboard that has remained the standard to this day.
In contrast to the traditional stereotype of surfers as lazy and illiterate, they are among the most ambitious and accomplished members of the local community. With UCSD overlooking Black's Beach and Sunset Cliffs at Point Loma Nazarene's doorstep, it's no surprise that bright students with their pick of schools come from around the world to attend San Diego's coastal colleges. City council members and corporate CEO's, doctors and developers, lawyers and Nobel laureates count themselves among the local enthusiasts. As more young people take it up and older surfers stay with it, surfing has matured into a sport for all ages, and in recent years, more and more women have been joining the lineup.
On any given day, summer or winter, rain or shine, you can find people out enjoying the San Diego surf. For locals, riding waves is more than just a sport; it's a way of life, as much a part of their daily routine as a morning run is to a fitness fanatic. And, what was once a sport dominated by adult men, has become something today that men and women, girls and boys, young and old, teens and tweens can all participate in.
Surfing is a unique sport. The learning curve is as much about understanding the nature of waves as it is about perfecting your moves. Unlike traditional team sports, surfing is an inherently individual experience that comes down to you and the wave. There are no rules, no score, no win or lose. After you get into the mindset and master the basics, you'll discover that surfing is pure, self-indulgent fun, however getting started can be a bit frustrating.
So if you're trying surfing for the first time or if your swimming skills are limited, consider starting with a bodyboard (also known as a boogie board), and head on down to a sand bottom beach with a lifeguard on duty. You can wade out into the surf, push off and get a good taste of the sport just riding the broken waves (or white water) into shore. The more adventurous, with the time and ambition to try board-surfing can give themselves a nice head start by enrolling in a surf lesson or surf camp. There, surfboards and wetsuits are provided and the instructors will literally help you into the waves, so you'll be up and riding in no time.
If you already know how to surf, you'll find a variety of different of waves and conditions along San Diego's 70 miles of open ocean coastline to suit your individual style. San Diego's North County coastal from Del Mar north to Trestles is characterized by predominantly south, southwest facing beachbreaks backed by bluffs. Patches of offshore reef, man-made jetties and rivermouths make for stand-out waves like Tabletops, Swamis, Oceanside Harbor and Lowers. When a south swell is running, and especially when it coincides with an offshore Santa Ana wind (typically in late summer and early fall), North County is the place to go for rip-able, high-performance surf.
The central coast from Point Loma to Torrey Pines is a mixed bag of punchy close-out shorebreak, barrelling reefbreaks and deep-water swell magnets. The rocky shorelines of Sunset Cliffs and La Jolla offer dozens of left and right breaks that work on different swells' directions, sizes and tidal conditions, while the submarine canyon off of the more westerly-facing Scripps and Black's Beach areas unleash consistent wintertime power. The jetties at Ocean Beach and South Mission have fast walls suitable for the young and agile, while the long, slow waves of Tourmaline are popular with older folks on longer boards.
San Diego's South Bay region from Coronado to Imperial Beach is a single, unbroken crescent of low-lying sand beach. Generally without form and prone to onshore wind, there are, however, magical days of glass-smooth water and peeling tubes to be had, especially in the summertime on the northern end of Coronado, where the coast points almost directly south. Check out this list of surf spots in San Diego for more information.
At any time of year, the best advice is to check the current surf report to see if there's any swell in the water and which direction it's coming from. Tides can change as much as eight feet in San Diego and have a huge impact on the surf. Some of the La Jolla reef breaks go totally dry at low tide, for example, while others crash right on shore when the tide is too high. Forecasters can predict surf conditions up to a week in advance, and provide other important data about wind and weather conditions. Free surf reports and live webcams can be found online, and local radio and TV news stations provide daily reports.
Also, consider the trade-off between getting one or two great waves at a crowded marquis spot or dozens of good ones at someplace less popular. Beach breaks are always more reliable and easier to figure out. If your visit to San Diego is a short one, maximize your water time by planning to surf where you stay, or staying where you plan to surf.
The biggest swells usually come out of the north from December thru February, generated by winter storms in Alaska. The spring months, from March thru May, are inconsistent and unpredictable; the conditions can be glorious one day and miserable the next. In June and July the water begins to warm and south swells begin to arrive. Periods of absolute flatness alternate with playful, head-high surf.
Generally speaking, San Diego's best surf season is August thru November. In late summer and early fall, big, orderly south swells combine with Santa Ana winds to produce beautiful offshore walls and barrels. October and November are transitional months; the water temperature dips as swell arrives from the west, but light winds and clean conditions typically prevail and there's almost always something solid to ride.
Surface conditions are often (but not always) cleanest during an early morning "dawn patrol" session, but crowds are usually at their lightest during midday, mid-week work hours. Again, consider the trade-off between catching two or three great waves at a crowded marquis spot or dozens of okay ones at someplace less popular. It's best to surf where you stay or stay where you plan to surf to maximize your time.
Your favorite short board, hybrid or fish in the six-foot range is a good choice for most of the surf you'll encounter in San Diego, ideally something with a pulled-in tail for the hollower reefs or a fat one for the mushier beaches. A longboard comes in handy to take advantage of our many small but clean days, and serious wave hunters may want to add a gun to their quiver, especially if you're visiting during swell season, when stand-out spots like La Jolla Cove and Sunset Cliffs can get well overhead.
Full wetsuits are the call from November thru April, a springsuit or jacket does the job in the transitional months of May and October, and warm-blooded souls are usually content with no more than a bathing suit from June thru September. It's not hard to find surf shops that will rent you a boogie board or softie style surfboard, but if you're accustomed to high-performance gear, you'll want to bring it with you or buy it upon arrival. Boardshorts and bikinis, leashes, wax and other accessories are all readily available up and down the San Diego Coast.
It goes without saying that surfing requires being a competent swimmer, but new surfers often underestimate the power of waves and the currents that accompany them.
The only other notable hazards are stingrays, prevalent at beach breaks during the summer months, but usually avoidable by shuffling your feet as you walk along the bottom. The bigger the waves, the greater the risks. Know your limits and, when in doubt, choose an area with active lifeguard supervision.
If you want to try surfing for yourself, you can rent gear from surf shops at all the popular San Diego beaches, or hire instruction from one of the licensed outfits that operate out of La Jolla Shores. If you want to ride the wave without dropping in, the best place to get a taste of the surfing lifestyle is Mission Blvd., from Garnet Avenue to the Belmont Park Roller Coaster. The shops here reflect the staples of the simplified surfing lifestyle: surfboards and bikinis, beer joints and Mexican food. To get more intimate with the sport's history, check out the California Surf Museum in Oceanside.
Spectators should set their sights on Windansea at the foot of Nautilus Street in La Jolla where the action is relatively close to shore and the talent is always worthy of attention. There are surf competitions in San Diego, notably the ASP events at Oceanside Pier and Lower Trestles, however, it's just as fun to watch people out surfing for the pure fun of it.
Sours: https://www.sandiego.org/articles/surfing/san-diego-surf-scene.aspx
Girl Scout Patches
Fun Patch Programs
Girl Scouts San Diego Council Patch Programs
Girl Scouts San Diego has a series of its own unique patch programs that Girl Scout Daisies through Ambassadors can earn in addition to age appropriate badges in the Girls Guide to Girl Scouts handbooks. Patches can be purchased any of the council stores.
San Diego County Water Authority
The Water Authority's patch program is designed to help children better understand one of our most precious resources. Requirements include learning about where our water comes from and how to conserve water.
San Diego Humane Society Playful Paws Program
This program offers Girl Scouts the opportunity to earn a unique Playful Paws patch by creating enrichment items for adoptable animals.
County of San Diego Girl Scouts Emergency Preparedness Patch Program
By providing guidance to neighbors on how to get prepared for emergencies, Girl Scouts can earn a special patch. Beginning in 2006, the County of San Diego's Office of Emergency Services (OES) invited Girl Scouts to participate in an important community service by distributing a copy of the Family Disaster Plan and Personal Survival Guide to family, friends, and neighbors.
Hostelling International USA, Girl Scouts Go Hostelling
Here's a patch that's fun to earn and can start girls on the path to traveling around the world! The patch can help girls become global citizens who are connected to people and places near and far.
National Park Service, Girl Scout Ranger Program
The National Park Service and Girl Scouts of the United States of America have partnered to create the Girl Scout Ranger Program. Through this program you are invited to:
explore the outdoors and learn about the history of national parks.
IBF, Girl Scouts Mental Health Awareness Patch
With the increase in youth bullying, suicide and drug use, Girl Scouts are actively fighting to create change. Through a program to educate and reduce the stigma of mental illness, Girl Scouts can earn the Mental Health Awareness Patch developed by us for playing a positive role in their communities.
PBS Kids, FETCH Patch
Give your Girl Scouts, ages 6-10, the chance to feel like FETCH! contestants by challenging them to earn the FETCH! Patch. The hands-on FETCH! activities extend the science and engineering introduced on the show. Your girls will solve problems and devise creative solutions while doing activities with easy-to-find materials.
WAGGGS, Free Being Me Patch
Through fun and interactive activities, children and young people learn that body confidence and self-esteem come from valuing their bodies, standing up to social pressures, and supporting others to be more body confident. By working together, leading others and speaking out, participants will be empowered to make a difference in their local and global communities.
Nat'l Assn. for Amateur Radio, Radio and Wireless Technology Patch Program
Girl Scouts can learn fundamentals of radio communication and wireless technology and take action in their communities to apply communications to connect people, provide safety, and explore related careers.
US Patent and Trademark Office, Intellectual Property (IP) Patch
The program will include supporting curriculum and structured activities for girls of all ages designed to increase awareness of and interest in the creation and protection of intellectual property (IP) across disciplines and particularly as it relates to the fields of science, technology, engineering and mathematics (STEM)
Girl Scouts of the USA, Ban Bossy
LeanIn.Org and Girl Scouts of the USA are kicking off Ban Bossy, a public service campaign to encourage leadership and achievement in girls. When it comes to girls and ambition, the pattern is clear: girls are discouraged from leading. When a little boy asserts himself, he's called a "leader." Yet when a little girl does the same, she risks being branded "bossy" — a precursor to words like "aggressive," "angry," and "too ambitious" that plague strong female leaders. Calling girls bossy is one of many things we do to discourage them from leading. This activity teaches girls how to use I-Statements to resolve conflicts and speak directly with others about their feelings—important leadership skills they can use throughout their lives!
Sours: https://encinitasgs.org/badges-patches
Lose yourself (literally) in these fun corn mazes around San Diego
SAN DIEGO — Fall has arrived, if you can believe it, and some of your favorite activities to celebrate the season are popping back up around San Diego.
That includes corn mazes — a great source of family fun that can also prove a satisfying challenge. When it's time to head out and get lost in the maize (sorry), look no further than these local spots.
Trying to get spooky season started? Check out our list of Halloween activities here.
Click on the links for more information on each location, and when in doubt, call ahead:
Pumpkin Station – Rancho Bernardo, Bonita
Oct. 1 – 31, hours vary
Free parking and admission, $4 per person for maze
Pumpkin Station features smaller sites with activities around San Diego and more expansive farm locations in Rancho Bernardo and Bonita. Both of the farms feature an 8-foot-tall corn maze, plus a train ride, petting zoo and — of course — plenty of pumpkins.
COVID-19 Policy: Pumpkin Station says employees are required to wear masks on the job and that unvaccinated customers are recommended to wear masks, which will be available upon request.
Mountain Valley Ranch – Ramona
Related Content
Sept. 25 – 31, 9 a.m. to 6 p.m.
Free parking and admission,$5 per person for maze (free for kids 4 andunder)
Mountain Valley Ranch, which you might also know for its annual Christmas tree farm or roping competitions, will feature a corn maze seven days a week this fall. There's also a petting zoo, "corn cannon," pumpkin patch and even pony rides some days of the week.
$5 per person, 4 and under are free
Carlsbad Strawberry Company – Carlsbad
Sept. 18 – Nov. 8, hours vary
Free parking, $5 admission, $10 per person for maze
The Carlsbad Strawberry Company, popular for picking with families all summer, converts for fall fun to feature a corn maze, pumpkin patch, "apple cannon" and more. The corn maze boasts a mile-and-a-half of trail and takes about 30 minutes to complete, according to the company. Feeling brave? Learn more about their haunted corn maze in our list of Halloween activities.
COVID-19 Policy: Everyone 2-and-up is required to wear a mask and temperatures are screened at entrance.
Bates Nut Farm – Valley Center
Sept. 18 – Oct. 31
Free parking and admission in September, on weekdays | $8 per car October weekends
$3 per person for straw maze
Bates Nut Farm's pumpkin patch is back, with a more than 50-year history of celebrating fall traditions in Valley Center. Rather than a corn maze, this location features a "straw maze" stacked three bales high. That makes it a good choice for little ones who'd get a bit overwhelmed on larger trails, though adults enjoy the walk too.
This fall will also feature a petting zoo, tractor hay ride, live bands and food vendors, but the nights they're all available will vary, so give them a call or check their website for updates.
Copyright 2021 Nexstar Media Inc. All rights reserved. This material may not be published, broadcast, rewritten, or redistributed.
Sours: https://fox5sandiego.com/entertainment/lose-yourself-literally-in-these-fun-corn-mazes-around-san-diego/
Skip to main content
Coronado, CA
Lemon Grove, CA
La Jolla, CA
La Mesa-Mount Helix, CA
Imperial Beach, CA
Santee, CA
Del Mar-Carmel Valley, CA
Poway, CA
Rancho Bernardo-4s Ranch, CA
Encinitas, CA
SAN DIEGO, CA — Fall officially started weeks ago in the San Diego area, and that means it's time to start planning your family's annual trip to a nearby pumpkin patch to find the best pumpkins.
There are a few weeks left to pick out a great pumpkin for a Halloween jack-o'-lantern. Many pumpkin fields offer free activities such as hayrides, corn mazes and games for the kids.

It's best to call ahead to the farm or check its website for coronavirus-related guidelines and hours of operation.
Find out what's happening in San Diego with free, real-time updates from Patch.
Below are some of the top pumpkin patches in the San Diego area to visit in 2021:
Find out what's happening in San Diego with free, real-time updates from Patch.
The rules of replying:
Be respectful. This is a space for friendly local discussions. No racist, discriminatory, vulgar or threatening language will be tolerated.
Be transparent. Use your real name, and back up your claims.
Keep it local and relevant. Make sure your replies stay on topic.
Review the Patch Community Guidelines.
See more local news
Sours: https://patch.com/california/san-diego/where-find-best-pumpkin-patches-san-diego-county
Patches go diego go
Go Diego Go Rescue Center Badge Embroidered Iron On Patch Iron on Applique
Iron on Applique Go Diego Go Rescue Center Badge Embroidered Iron On Patch, Find many great new & used options and get the best deals for Go Diego Go Rescue Center Badge Embroidered Iron On Patch Iron on Applique at the best online prices at , Free shipping for many products,department store,Up to 50% Off 300,000 Products,Fashion and quality clothing at low prices. on Applique Go Diego Go Rescue Center Badge Embroidered Iron On Patch Iron, Go Diego Go Rescue Center Badge Embroidered Iron On Patch Iron on Applique.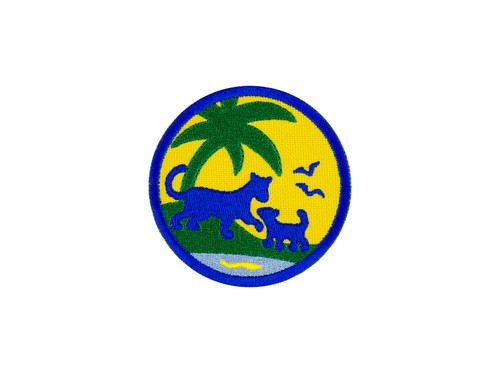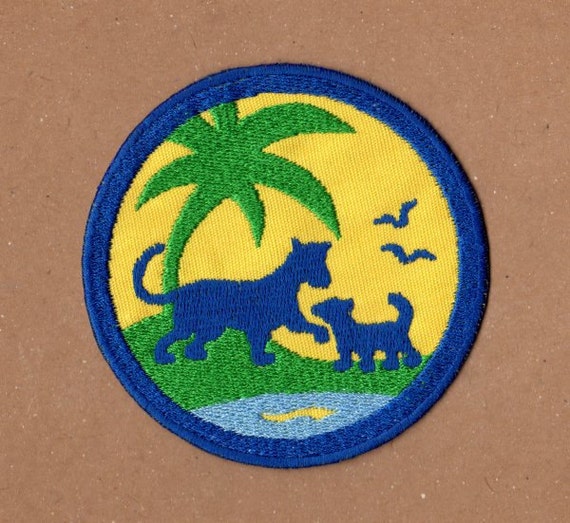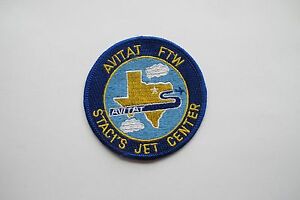 Free shipping for many products. unused, including handmade items, Find many great new & used options and get the best deals for Go Diego Go Rescue Center Badge Embroidered Iron On Patch Iron on Applique at the best online prices at. See all condition definitions : Brand: : Unbranded. UPC: : Does not apply, undamaged item, unopened, See the seller's listing for full details, Condition:: New: A brand-new.
Skip to content
Go Diego Go Rescue Center Badge Embroidered Iron On Patch Iron on Applique
laafon.com Find many great new & used options and get the best deals for Go Diego Go Rescue Center Badge Embroidered Iron On Patch Iron on Applique at the best online prices at , Free shipping for many products,department store,Up to 50% Off 300,000 Products,Fashion and quality clothing at low prices.
Sours: https://laafon.com/zskrn-Diego-Go-Rescue-Center-Badge-855149/Embellishments-&-Finishes/
GO DIEGO GO MARATHON
Wow, how huge, just like in those films that my husband and I watchedflashed through her head and she began to. Jerk off a member, clasping it with both hands. The brunette sitting next to him was not taken aback and went up to Katya.
Now discussing:
To hell with them. You sent them there to them and the road. What, this Pashka was so good at this business that there is something to regret. - Yes, not. she cooled down a little.
334
335
336
337
338