List of the latest thriller movies in 2021 and the best thriller movies of 2020 & the 2010's. Top thriller movies to watch on Netflix, Hulu, Amazon Prime, Disney+ & other Streaming services, out on DVD/Blu-ray or in cinema's right now.
New thriller movies in 2021 in Cinema & on VOD
Top movies up for release in 2021 in cinema and on VOD
Nightmare Alley

DIRECTOR: Guillermo del Toro
CAST: Bradley Cooper, Toni Collette & Cate Blanchett
Stan Carlisle is carny with ambition who has become quite talented at manipulating people with his mastery of words. He soon takes an interest in the dangerous woman Dr. Lilith Ritter, a female psychiatrist. But he may not be prepared for just how deep his schemes may go in this dark thriller. Directed by Guillermo del Toro (The Shape of Water, Hellboy) and based on the novel of the same name by William Lindsay Gresham, the film features an all-star cast that includes Bradley Cooper, Cate Blanchett, Willem Dafoe, Toni Collette, Richard Jenkins, Ron Perlman, Rooney Mara, and David Strathairn. Read more

Watch the trailer of Nightmare Alley

Netflix | Amazon | All Release dates


Cherry

DIRECTOR: Anthony Russo, Joe Russo
CAST: Tom Holland, Ciara Bravo & Bill Skarsgård
Tom Holland becomes a serial bank robber after suffering from post traumatic stress as an Army medic. When his subsequent addiction to drugs leaves him with a huge debt, he sees no other alternative than to rob banks for a living. This thriller drama that will be streaming on Apple TV+ is directed by the Russo Brothers who are known for big block busters like the Avengers Movies. Read more

Watch the trailer of Cherry

Netflix | Amazon | All Release dates

Best thriller movies on Netflix, Amazon Prime, Hulu, Disney+ or DVD in 2021
2020, 2019, 2018, 2017 and the 2010's best rated thriller movies out on DVD, Bluray or streaming on VOD (Netflix, Amazon Prime, Hulu, Disney+ & More).
Extremely Wicked, Shockingly Evil and Vile

DIRECTOR: Joe Berlinger
CAST: Lily Collins, Zac Efron, Angela Sarafyan, Sydney Vollmer
The Ted Bundy Documentary (by the same director, Joe Berlinger) about America's most notorious serial killer has only increased the anticipation for Extremely Wicked, Shockingly Evil and Vile, a biographical mystery movie from the perspective of his girlfriend Elizabeth Kloepfer who for years refused to believe the truth about her frightening boyfriend. Read more

Watch the trailer of Extremely Wicked, Shockingly Evil and Vile

Stream Extremely Wicked, Shockingly Evil and Vile via:
Netflix | Amazon | All Release dates


Les Salauds

DIRECTOR: Claire Denis
CAST: Vincent Lindon Chiara Mastroianni Julie Bataille
Claire Denis is not for everyone. She has proven that over and over again, and with Salauds it's no different. However, if you want dark, twisted, and disorienting poetry, than Les Salauds is for you. It is a noir-ish revenge film without you first realizing it. There is a narrative (don't worry), but it's being approached in such a complex and poetic manner that you might as well be without. You see images, you see people, but you feel the emotions and atmosphere. The suspense does not work in a logical way, but creeps up on you and gets under your skin. It disturbs you and stays with you, and for that reason is one of the new best psychological thrillers of the 2010's. It also has a prominent spot on our Best new French movies list Read more

Watch the trailer of Les Salauds

RATING: 81/100

Stream Les Salauds via: '
Netflix | Amazon | All Release dates

Sours: https://thevore.com/thriller-movies/
LATEST THRILLER MOVIES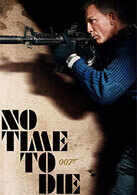 No Time To Die
Daniel Craig, Christoph Waltz, Rami Malek, Ana de Armas, David Dencik, Billy Magnussen, Jeffrey Wright, Ralph Fiennes, Lea Seydoux, Naomie Harris
Critic's Rating:4.5
Avg. Users' Rating:
English
Action, Adventure, Thriller | UA
30 Sep 2021 | 2 hrs 43 mins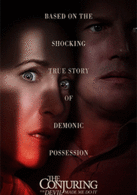 The Conjuring: The Devil Made Me Do It
Vera Farmiga, Patrick Wilson, Shannon Kook, Eugenie Bondurant, Sterling Jerins, Charlene Amoia, Mitchell Hoog, Ingrid Bisu
Critic's Rating:4.0
English
Horror, Mystery, Thriller | UA
13 Aug 2021 | 2 hrs 4 mins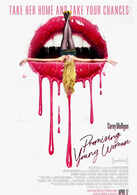 Promising Young Woman
Carey Mulligan, Adam Brody, Ray Nicholson, Sam Richardson, Clancy Brown, Jennifer Coolidge, Laverne Cox, Bo Burnham, Alison Brie, Connie Britton
Avg. Users' Rating:
English
Drama, Crime, Thriller | A
06 Aug 2021 | 1 hr 53 mins
Sours: https://timesofindia.indiatimes.com/entertainment/latest-new-movies/thriller-movies
All movies are great in their own way, but let's be real: thrillers are the best. It's because they have the best elements of every genre. A little bit of fear, without diving into horror. All the speed of action, but with more plot. And dashes of drama and comedy without having to fully commit to either. It requires your full attention because it's everything, wrapped into one.
We dare you to half-pay attention to either Safdie Brothers movie on this list—Uncut Gems or Good Time. You'll miss everything in the span of one whirlwind second. Go ahead and attempt to follow Yorgos Lanthimos's Killing of a Sacred Deer while sneaking a moment to doomscroll. You can't do it! So, go ahead and take your cell phone and bury it under some blankets in another room, because it's not going to serve you well during a watch of any of the great thrillers below.
Netflix offers a massive library of movies at your fingertips, but the best of them when you need a real, absolute distraction is a good thriller. Below, we've rounded up the best thrillers on Netflix, which include true crime, horror, noir, comedy, action, and more. When your'e done with that, go ahead and browse our list of best movies of all time, which has a fair share of classic thrillers to keep the thrills coming.
Jaws
The film came out nearly 50 years ago, and it's still a primary reason kids don't want to go swimming in the ocean. We live in the age of big productions that go boom, but all Jaws needed to keep you on the edge of your seat was the threat of something gargantuan, yet incredibly out of sight most of the time.
Dun dun... dun dun... dun dun dun dun dun dun...
Watch Now
Training Day
Sometimes, you don't need some big supernatural force to make a great thriller. Take Training Day for instance. Denzel Washington won his Oscar for playing a narcotics officer in a crime-riddled neighborhood of Westlake.
Watch Now
The Net
Thank you Sandra Bullock for trying to alert us to the dangers of the internet before we really got into the throes of it. Bullock plays a woman in peril after her identity is stolen and manipulated in ways beyond comprehension. SHE IS ANGELA BENNETT.
Watch Now
The Da Vinci Code
Remember when everyone and their mom was reading The Da VinciCode? That was a real bastion of the mid-naughts for a while. When the book was turned into a film, starring Tom Hanks no less? Well that made it a full on phenomenon.
Watch Now
The Beguiled
This Sophia Coppola flick combines the best of the thriller genre: the thread of danger, sexual tension, and an incomprehensible Nicole Kidman accent. Long live the genre. Set during the Civil War, an ailing soldier finds comfort in a school for women, but obviously, things get complex really quickly.
Watch Now
Stowaway
You know how sometimes you go to space with two other people and everything is fine, and then all of a sudden, someone falls out of the roof of the ship because they were doing last minute maintenance and now y'all don't have enough oxygen for everyone to live? BUMMER.
Watch Now
Shutter Island
Get out of here with your terrifying mind games, Martin Scorsese! Leonardo DiCaprio and Mark Ruffalo front this psychological thriller about two agents who go to an insane asylum on an abandoned island, trying to answer questions about a mysterious a murderer disappears. But like the genre suggests, nothing is quite as it seems, and the story gets darker the longer the two agents remain on the island.
Watch Now
The Woman in the Window
Notoriously awful? Messy in scope? Sure. Those things are true. But also, The Woman in the Window is a psychological thriller that is so over the top and campy that it's impossible to stop watching. Watching Amy Adams navigate the fallout after witnessing a murder is intoxicating, especially as you decide whether or not she's a reliable witness.
Watch Now
Double Jeopardy
It's peak late 90s thriller content. Starring Ashley Judd and Tommy Lee Jones, the film follows a woman framed for her husband's murder. Everything starts unraveling though after she serves her time and sets off to uncover the truth: her husband isn't dead. But hey—it's double jeopardy, right? You can't be charged for the same crime twice.
Watch Now
I Care a Lot
Somewhere between terrifying and hilarious lies I Care a Lot: the thriller starring Rosamund Pike as a legal caregiver who manipulates the judicial system to scam elderly people out of everything they own. Things are going great until she nabs someone with ties that bind a little more tightly than she's used to. The movie will literally have you asking if you're more comfortable with human trafficking or elder abuse, which is really a no-win situation. And yet, the film is so damn good.
Watch Now
Ava
Tate Taylor's Ava stars Jessica Chastain as an assassin who starts doubting her choice to enter into this chaotic world when a job goes awry. Turns out, having a family while you're, well, killing people is even more complicated than it reads on paper.
Watch Now
Uncut Gems
Sometimes the most terrifying thrillers are the ones that feel like they could legitimately happen. Well, that is, if you're constantly seeking the thrill of big, risky bets. Adam Sandler shines (no pun intended) as the star of Uncut Gems, playing Howard Ratner, a jeweler who makes a big bet that could either reset him financially or put his life on the line.
Watch Now
Sweetheart
Being shipwrecked on an island seems like it would be thrilling (is that the right word?) enough, but being shipwrecked on a deserted island and then finding out you're not alone? No thanks. Sweetheart follows one woman's desperate attempt at survival. Bonus: it's a quick one hour and 22 minutes.
Watch Now
Bad Genius
Lori Loughlin? Child's play. In Bad Genius, a group of highly gifted students set up a college entrance exam scam that leads to higher and higher stakes the more successful they become. The 2017 Thai heist film (more! heist! films!) has a 100 percent on Rotten Tomatoes and is critically acclaimed, so flex on your film buff friends with that.
Watch Now
See You Yesterday
You might have slept on this Spike Lee-produced film, but it's on Netflix and waiting on your binge. The 2019 thriller sees two science prodigies who are experimenting with time travel, but when one of their brothers ends up murdered by an officer, their experiment becomes more important than ever before.
Watch Now
93 Days
Sometimes, the best thrillers are just sourced from the moments when the world outdoes itself with terrifying disease. Sound familiar? This African film dives headfirst into the 2014 Ebola outbreak in Nigeria, when someone arrives from Lagos with the disease. The thriller focuses on real life events and how (spoiler?) the Nigerian government's response ultimately saved countless lives.
Watch Now
The Killing of a Sacred Deer
Acclaimed director Yorgos Lanthimos won for best screenplay at Cannes for this psychological thriller starring Colin Farrell and Nicole Kidman as a married couple whose family starts falling apart after inviting an orphaned boy into their home.
Watch Now
Gerald's Game
Directed by new horror master Mike Flanagan (the mind behind Doctor Sleep and The Haunting of Hill House), Esquire ranked Gerald's Game as one of the top 10 best Stephen King adaptations. It's the story of a woman whose husband dies suddenly of a heart attack but she's left handcuffed to the bed and must find a way to survive
Watch Now
Fractured
This Netflix psychological thriller shows a family on a road trip for Thanksgiving. When his young daughter suffers an injury, Ray takes her and his wife to the nearest emergency room and waits as the two are taken to get a CT scan. However, the two disappear, and Ray becomes convinced that the hospital is hiding something.
Watch Now
Good Time
Before the Safdie brothers created Uncut Gems and before Robert Pattinson would star as the new Batman, the three collaborated in Good Time. Pattinson stars as a street hustler and bank robber desperately trying to get his brother (played by Benny Safdie) out of prison after a job goes wrong.
Watch Now
1922
1922 follows a farmer to Nebraska, where he sets on the path to write a confession for a murder from his past. The Netflix film is adapted from a Stephen King novella.
Watch Now
Bird Box
Sandra Bullock, Sarah Paulson, Trevante Rhodes, and John Malkovich star in this dystopian thriller (and Netflix original film) about a woman who must travel blindfolded along with her children to safety as an unseen force stalks them on their journey.
Watch Now
Cam
Madeline Brewer plays an enterprising camgirl who discovers that she's somehow been replicated in various videos that have been uploaded to her own website in this Internet-inspired horror thriller and Netflix original.
Watch Now
The Hateful Eight
Quentin Tarantino delivers an Agatha Christie-style mystery set in the American West just after the Civil War with a stellar cast that includes Samuel L. Jackson, Kurt Russell, Bruce Dern, and Jennifer Jason Leigh.
Watch Now
Hush
This is the O.G. A Quiet Place. That's that.
Watch Now
I Am the Pretty Thing That Lives in the House
Lily (Ruth Wilson) is a live-in nurse who moves into the remote New England mansion owned by her patient, an elderly horror novelist who suffers from dementia. Soon Lily starts to question if the unsettling things that are taking place in this house came straight from one of her patient's books.
Watch Now
The Invitation
A gathering of friends at a swank Hollywood Hills mansion turns deadly in Karyn Kusama's chilling and unsettling thriller, which sees a seemingly innocuous dinner party devolve into a cult-inspired killing spree.
Watch Now
The Perfection
The Perfection is absolutely bonkers, so when it comes to thrillers, it fits the bill perfectly. If you're looking for unnerving twist and turns, you're going to be hard pressed to find one with more than this film about two cellists vying for the top spot in a conservatory.
Watch Now
Secret Obsession
Brenda Strong deserves one insane Netflix thriller a year, and Secret Obsession is her entry for 2019.
Watch Now
Velvet Buzzsaw
This horror satire from Nightcrawler director Dan Gilroy is a mix of The Square and Eyes of Laura Mars, with Jake Gyllenhaal starring as an art critic who discovers that the mysterious paintings by an unknown artist have supernatural abilities—and take their revenge on anyone attempting to profit off of them.
Watch Now
Justin Kirkland Justin Kirkland is a writer for Esquire, where he focuses on entertainment, television, and pop culture.
This content is created and maintained by a third party, and imported onto this page to help users provide their email addresses. You may be able to find more information about this and similar content at piano.io
Sours: https://www.esquire.com/entertainment/movies/g25642304/best-thrillers-on-netflix/
Best-Reviewed Thrillers 2020
---
We were kept in suspense all year thanks to the caliber of thrillers released, starting with Blow the Man Down, the women-driven murder mystery with plenty of quirky hometown touches. In fact, it's women calling the shots in most of the entries, from the neo-noir Blood on Her Name and harrowing survival flick Hunter Hunter, to Aneesh Chaganty's Run (his post-Searching movie starring Sarah Paulson) and Charlie Kaufman's first live-action movie in 12 years, I'm Thinking of Ending Things, with Jessie Buckley and Toni Collette.
The order of the rank below reflects the Adjusted Score as of February 28, 2021. Scores might change over time.
« Previous Category Next Category »
#3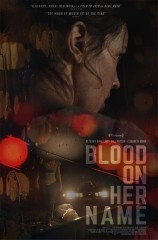 Adjusted Score: 99072%
Critics Consensus: A satisfyingly dark noir elevated by stellar acting and a sharp screenplay, Blood on Her Name thrills in the moment and lingers in the memory.
Synopsis: A woman's panicked decision to cover up an accidental killing spins out of control when her conscience demands she return... [More]
Starring:Bethany Anne Lind, Will Patton, Elisabeth Rohm, Jared Ivers
Directed By:Matthew Pope
#4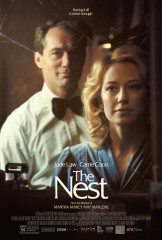 Adjusted Score: 101232%
Critics Consensus: An effective pairing of period setting and timeless themes, The Nest wrings additional tension out of its unsettling story with an outstanding pair of lead performances.
Synopsis: An entrepreneur and his family begin to unravel after moving into an old country manor in England in the 1980s.... [More]
Starring:Jude Law, Carrie Coon, Oona Roche, Charlie Shotwell
Directed By:Sean Durkin
#5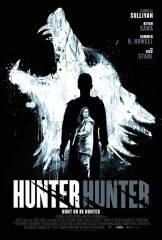 Adjusted Score: 96781%
Critics Consensus: Bloody and brutal, Hunter Hunter is a hard-hitting survivalist thriller that ratchets its tension with precision.
Synopsis: HUNTER HUNTER follows a family living in the remote wilderness earning a living as fur trappers. Joseph Mersault (Devon Sawa),... [More]
Starring:Camille Sullivan, Devon Sawa, Summer H. Howell, Nick Stahl
Directed By:Shawn Linden
#6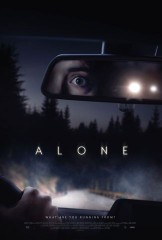 Adjusted Score: 93508%
Critics Consensus:Alone's minimalistic approach makes this heightened thriller a gripping and suspenseful experience.
Synopsis: A cold-blooded killer hunts a widow in the wilderness after she escapes from his remote cabin in the Pacific Northwest.... [More]
Starring:Jules Willcox, Marc Menchaca, Anthony Heald, Jonathan Rosenthal
Directed By:John Hyams
#7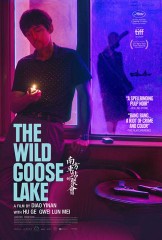 Adjusted Score: 95816%
Critics Consensus: Smart and stylish, The Wild Goose Lake blends B-movie thrills with bold filmmaking choices and thought-provoking social commentary.
Synopsis: A gangster ends up making a mistake that causes every gun on both sides of the law to point at... [More]
Starring:Ge Hu, Liao Fan, Lun Mei Gwei, Regina Wan
Directed By:Diao Yi-nan
#8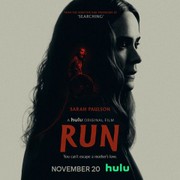 Adjusted Score: 97106%
Critics Consensus: Solid acting and expertly ratcheted tension help Run transcend its familiar trappings to deliver a delightfully suspenseful thriller.
Synopsis: An isolated teen discovers her mother's sinister secret.... [More]
Starring:Sarah Paulson, Kiera Allen, Onalee Ames, Pat Healy
Directed By:Aneesh Chaganty
« Previous Category Next Category »
Sours: https://editorial.rottentomatoes.com/guide/best-thrillers-2020/
Movie new suspense
At its core, a good thriller is about mystery and suspense: There's something that needs to be solved, and we're the ones figuring it out. A great thriller can cross movie genres, from whodunit to action, drama, and even horror. No matter what, though, the plot is genuinely exciting and fast-paced all the way through, which often makes it a breeze to get through (the perfect weeknight watch? I say yes!). The thriller is a nice match for Halloween watching—when you're hoping to feel tense but maybe not quite as terrified as you would with a bloody horror film—but this type of film is actually perfect year-round.
This year especially has seen the return of big budget movies, and there are some compelling star-studded vehicles on this list. Plus, a number of these films draw from real-life events: the how and why are just as interesting as the what. These are the best thrillers in 2021 so far, and there are still more to come before the end of the year.
Nobody
This content is imported from YouTube. You may be able to find the same content in another format, or you may be able to find more information, at their web site.
WATCH IT
Who is "Nobody"? It's definitely Bob Odenkirk kicking all kinds of ass, but it's also a taut thriller about a family man who's not the meek-mannered dad his kids think he is. It's like John Wick but with a lot more sarcasm, and pretty much the physical opposite of the Saul Goodman Breaking Bad character that made Odenkirk famous. Thrillers aren't always this enjoyable, so definitely rent it.
Riders of Justice
This content is imported from YouTube. You may be able to find the same content in another format, or you may be able to find more information, at their web site.
WATCH IT
If ever you're going to watch a foreign language film, let it be this one: Mads Mikkelsen is in his element as a military man whose wife dies in a tragic accident. Then several tech experts come to his house and tell him, no, actually, his wife was murdered. The group bands together to enact justice. This fast-paced thriller is as funny, sweet, and sad as it is compelling, and it's got a doozy of a twist.
Wrath of Man
This content is imported from YouTube. You may be able to find the same content in another format, or you may be able to find more information, at their web site.
WATCH IT
In a similar way to Nobody, Jason Statham is the loose cannon with a mysterious past who joins an armored truck company. He then proceeds to murder his way through the criminals who try to rob them in search of the person who killed his son. Guy Ritchie makes things exciting and tense—you're not sure whether you should be more scared of the thieves or the guy chasing them—and even though the action is exciting, you're always interested in figuring out who committed the murder and whether they'll pay for what they did.
The Mauritanian
This content is imported from YouTube. You may be able to find the same content in another format, or you may be able to find more information, at their web site.
WATCH IT
This is more of a political thriller and based on a true story of Mohamedou Ould Slahi, who has been detained at Guantanamo Bay—without being charged—on suspicion of helping to plan the September 11 attacks. Criminal defense lawyer Nancy Hollander is asked to defend him, and what follows is a riveting look at morality and consequence.
The Last Duel
This content is imported from YouTube. You may be able to find the same content in another format, or you may be able to find more information, at their web site.
Premiere date: October 15, 2021

This historical drama-thriller sees the return of Matt Damon and Ben Affleck in this "duel to end all duels." Jodie Comer stars as a woman who claims to have been raped by her husband's best friend, and the ensuing conflict leads to the last official duel in France's history. A Google search might tell you the literal outcome of this event, but the film explores a woman's quest for justice and the consequences; It promises to be just as exciting when you know what happens.
Last Night in Soho
This content is imported from YouTube. You may be able to find the same content in another format, or you may be able to find more information, at their web site.
Premiere date: October 29, 2021
As directed by Edgar Wright (Shaun of the Dead, Baby Driver), this is darker content for him than we're used to seeing. In addition to being a time-traveling thriller, Last Night in Soho is also a psychological horror film: Eloise can time-travel back to the '60s into the body of a nightclub singer Sandie. But the artist's life is full of horrifying surprises that have consequences for both women.
House of Gucci
This content is imported from YouTube. You may be able to find the same content in another format, or you may be able to find more information, at their web site.
Premiere date: November 24, 2021
Lady Gaga's looking like she's having a blast in this over-the-top look at the Gucci fashion house, specifically its head Maurizio Gucci and his wife Patrizia. Family drama leads to a whole bunch of betrayal and eventually murder. Again, a simple Google search will tell you what happened, since this based on a true story, but this will address the sensational details of the crime, its perpetrators, and the decadent fashion behind it all.
Nightmare Alley
This content is imported from YouTube. You may be able to find the same content in another format, or you may be able to find more information, at their web site.
Premiere date: December 17, 2021
This adaptation of a 1946 book centers around a con man who works at carnivals and is a master manipulator. He connects with Dr. Lilith Ritter (Cate Blanchett, chewing the scenery), and the two turn out to be powerful and toxic. Toni Collette, Rooney Mara, and Willem Defoe also star, and promises to be even darker than the source material. As directed by Guillermo del Toro, this really leans into the noir elements of the story and particularly the gorgeous visuals behind the wheeler-dealer's story.
This content is created and maintained by a third party, and imported onto this page to help users provide their email addresses. You may be able to find more information about this and similar content at piano.io
Sours: https://www.marieclaire.com/culture/a37774677/best-thrillers-2021/
Latest Hindi Dubbed Full Suspense Movie 2021 - South Indian Hindi Superhit Crime Thriller Movie 2021
He opened the gate at the gate and led me into some corridors and eventually led me into a long corridor, which had a dozen doors, opening. One of them, the guard said with a grin: - Your number, Madam. Wait here and no kidding. "The room turned out to be a small room, with a small barred window under the ceiling, there was a table.
Similar news:
Three went to Tanya's room, but Denis, out of his stupidity, did not understand Tanya's lies and opened the door to. His wife. - Lyuda, to get acquainted. Lyuda got out of bed, and did not cover her belly or vagina, but only in the absence of her husband, she nevertheless attached her bra cups back.
She went to the door.
1193
1194
1195
1196
1197