Brace for it: When to use an ankle brace
Back in the early 1990s, ankle braces were starting to pop up more often on sports courts and playing fields due to improved designs and being less expensive than having an athlete's ankle taped. Today, ankle braces are everywhere and available in many different designs, even sport-specific, with the goal of providing additional support following an injury or to prevent an ankle sprain from occurring in the first place.
Using ankle braces to prevent ankle injuries is becoming more common, and I'm often asked by coaches, parents and athletes if wearing an ankle brace is worthwhile. Current research indicates ankle brace use in high school-aged athletes lowers the incidence of acute ankle injuries, but not the severity. Ankle braces are not shown to reduce the severity of ankle, knee or other lower extremity injuries.
Ankle ligaments, muscle and tendon units and the bones of your ankle create the internal supports to keep your ankle safe. These internal supports are important links from your foot all the way up to your hip for ideal performance. Ankle braces serve as the external supports to limit certain motions, such as plantar flexion/inversion (movement at the ankle joint that points the foot downward away from the leg and turns the foot inward), and provide awareness of where your ankle joint is in space. For maximum effectiveness, ankle braces should fit comfortably in the shoes you wear during an activity, which also helps with brace use compliance.
After experiencing an ankle injury, it is important to consider rehabilitation as part of your treatment plan. Often, when an athlete still is having ankle pain or isn't back to full function, it is because he or she hasn't allowed for enough time to properly heal. Following an ankle injury, your provider may recommend rehabilitation services. Balance, range of motion, strength and endurance are important therapy and training factors that rehabilitation providers specialize in for recovery. Performing exercises as directed helps ensure a safe return to activity and lessens the likelihood for re-injury.
Keep in mind wearing an ankle brace is not a 100 percent cure-all or guarantee against injuries. Making an educated decision with your health care provider will help you determine if wearing an ankle brace is right for you.
Kurt Jacobson is a licensed athletic trainer in the Sports Medicine Department in Eau Claire, Wisconsin.
---
For the safety of our patients, staff and visitors, Mayo Clinic has strict masking policies in place. Anyone shown without a mask was either recorded prior to COVID-19 or recorded in a non-patient care area where social distancing and other safety protocols were followed.
Sours: https://www.mayoclinichealthsystem.org/hometown-health/speaking-of-health/brace-for-it-when-to-use-an-ankle-brace
CountyCare covers all medically necessary Medicaid covered services, along with some additional benefits for our members. We cover these services at no cost to you.
Some services require prior authorization.
Your provider will submit any needed prior authorizations.
Dental Care
CountyCare provides free dental coverage for members, including free exams and cleanings every six months. All members are covered for emergency dental services.
Dental benefits for members 21 years of age and older:
CountyCare covers some routine and medically necessary dental services, including x-rays, fillings, crowns, root canals (front teeth only), oral surgery, extractions, dentures and denture repairs for members 21 years of age and older.
Pregnant women get regular check-ups, cleanings and periodontal work (deep cleaning and tooth scaling).
As an added benefit, CountyCare also covers regular exams and cleanings every six months for members 21 years of age and older. All members are covered for emergency dental services.
You must go to an in-network provider to receive dental services.
If you have questions about dental benefits, please call 312-864-8200 / 855-444-1661 (toll-free) / 711 (TDD/TTY).
Dental benefits for members 20 years of age and younger:
CountyCare covers one dental exam and one cleaning every six months.
CountyCare covers x-rays, sealants, fillings, oral surgery, crowns (caps), root canals, dentures and extractions (pulling teeth).
FInd a provider
Vision Care
CountyCare has a robust network of vision providers. We offer exams to all members. You have the choice between glasses or contact lenses.
Vision benefits:
One eye exam from our network of optometrists and ophthalmologists every year.
Your choice from our standard selection of frames or you can choose a $100 allowance toward the retail value of frames. If the frames cost more than $100, you are responsible to pay for the difference in price. You are eligible for new glasses every two years.
If certain prescription requirements are met, single vision and bifocal lenses for your glasses are fully covered.
You can choose contact lenses instead of eyeglasses, the fitting fee is fully covered, and you get a $100 allowance toward the cost of your contact lenses. If the cost of your contact lenses is above $100, you are responsible to pay for the difference in price.
You must go to an in-network provider to receive vision services.
If you have questions about vision benefits, please call 312-864-8200 / 855-444-1661 (toll-free) / 711 (TDD/TTY).
Extra vision benefits and rewards:
Vision for kids:
Your children's pediatrician or nurse will test their vision during a routine check-up. If you or your child's doctor have any concerns about your child's vision you can take them to an eye doctor. Children receive the same vision benefits as adults.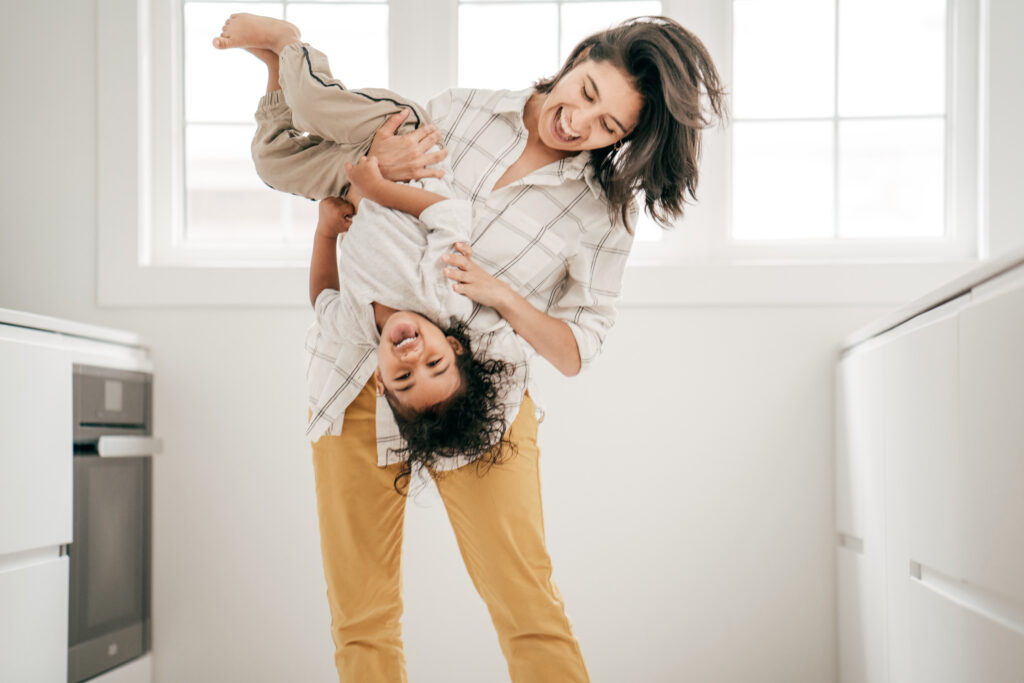 Do you feel anxious, lonely, sad, or need someone to talk to during the COVID-19 pandemic?
You can get free counseling services through CountyCare's partnership with Aunt Martha's Health & Wellness. CountyCare provides no-cost telehealth counseling services to help you cope during the pandemic. Telehealth lets you talk to a therapist from your own home using video chat or phone call.
CountyCare has other in-network providers that provide telehealth counseling and psychiatry services. Please click here to find a full list of providers.
If you feel that you would like to talk to someone, call 877-MY-AUNT-M (877-692-8686) and select "option 2" to schedule an appointment. Representatives are available from 7:00 a.m.-7:00 p.m. Monday-Friday, and Saturday from 8:00 a.m.-4:00 p.m.
Pharmacy Benefits
CountyCare provides pharmacy coverage for members through our vendor, MedImpact. Your prescription drugs are provided at no cost to you when you have your prescriptions filled at an in-network pharmacy.
Is my medication covered?
Preferred Drug List Search Tool
You may also download a print-friendly Preferred Drug List or request a paper copy by calling Member Services at 312-864-8200 / 855-444-1661 (toll-free) / 711 (TDD/TTY).
If you need a medication that does not appear on the Preferred Drug List, your provider can ask for a prior authorization formulary request.
If you are new to CountyCare, you can continue any medication you currently use for your first 90 days with us, even if it is not part of the CountyCare Preferred Drug List. You will be told how you and your provider can ask for a prior authorization Preferred Drug List request.
CountyCare also covers over-the-counter medications. You will need a prescription from your provider to have the over-the-counter drug covered.
Medications not covered by Medicaid:
Weight loss drugs
Fertility drugs
Experimental or investigational drugs
Certain vitamins and minerals
Cosmetic drugs
Erectile dysfunction drugs
Drugs classified as ineffective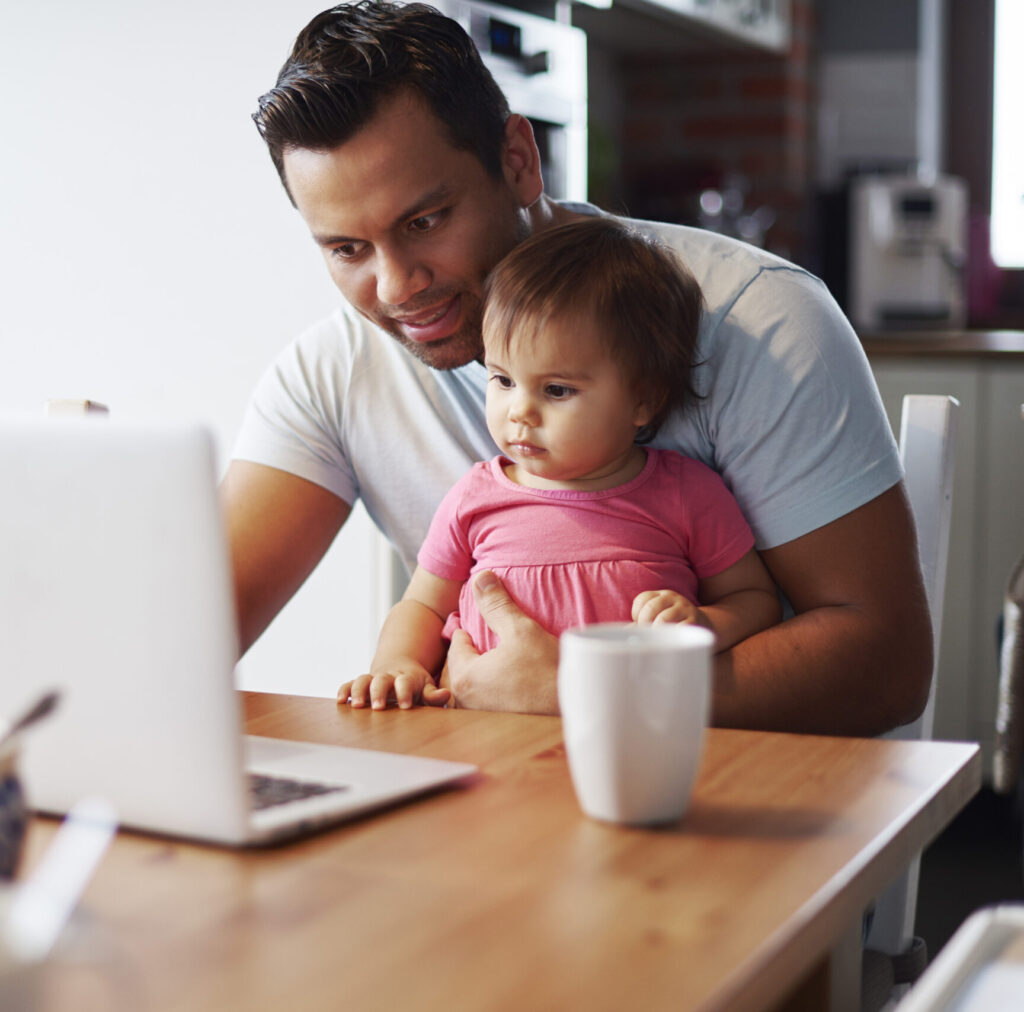 Where can I get my prescriptions?
You must have a prescription written by your provider to get your medication. You can take your prescription to one of our in-network pharmacies, including national retail chains such as CVS, Kmart, Kroger, Walgreens, Target, Osco and Walmart. Make sure you have your CountyCare member ID card to show at the pharmacy.
Many pharmacies are now offering free medication delivery (including Walgreens, CVS, Jewel-Osco and others). The CountyCare Pharmacy Help Desk is available 24 hours a day, 7 days a week at 1-888-402-1982 to help you access your medications.
CountyCare members who would like to use MedImpact's mail order pharmacy should follow the steps outlined here.
If you see a Cook County Health provider, you may also use the Cook County Health pharmacies. You can also get prescriptions mailed to your home. Call the Cook County Mail Order Pharmacy 24 hours a day at 800-458-0501.
If your PCP is part of a community health center, you may be able to use his/her pharmacy to get your prescription.
MedImpact Portal
Log in to the MedImpact portal to check the status of your prior authorizations, get information on the medications you are taking or to print out a list of your medications.
On the MedImpact portal, you can also do the following:
Ask for an exception or prior authorization.
Order a refill by mail.
Find a pharmacy near you.
Find a pharmacy in your zip code.
Check for drug interactions.
Check for common drug side effects.
Look for generic drug options.
You can get your drugs at no cost.
We provide transportation to and from scheduled appointments. You can:
Request public transportation passes (CTA and Pace) 2 weeks before your appointment by calling Member Services at 312-864-8200/ 855-444-1661 (toll-free)/ 711 (TDD/TTY).
Schedule a ride through First Transit at least 72 hours (3 days) before your appointment.
Review these tips about transportation services available to you.
Click here for more information before you call
If you are having a medical emergency, call 911. CountyCare covers ambulance service for emergency care. We may also cover this service at other times; however, you must have prior approval for a non-emergency ambulance trip.
Behavioral Health and Substance Use Services
If you have a life-threatening emergency, please call 911 or go to the nearest hospital emergency department.
CountyCare wants to help you stay healthy in mind as well as body. We offer behavioral health services to treat mental health and substance use disorders. Behavioral health services are available for both children and adult members.
To learn more about behavioral health and substance use services, please call 312-864-8200 / 855-444-1661 (toll-free) / 711 (TDD/TTY).
Our network of providers offer treatment for:
Anxiety
Bipolar disorder
Depression
Schizophrenia
Substance use disorders (such as drug and/or alcohol use)
Other mental or behavioral health conditions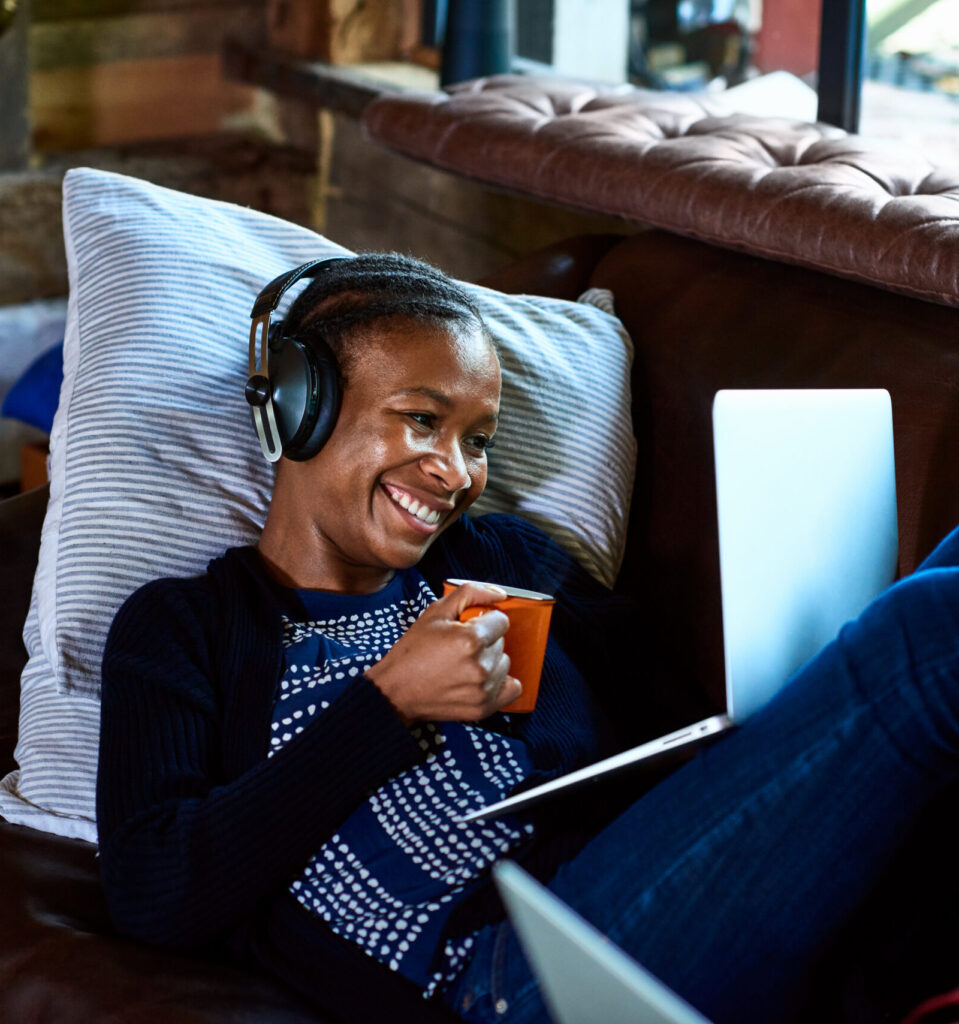 Covered behavioral health services include but are not limited to:
Medication assisted treatment for substance use disorder, like Methadone, Suboxone and Vivitrol
Crisis stabilization services
Medication management
Mental health assessments
Case management
Individual, group, and family therapy
Psychological testing
Community support
Partial hospitalization
Inpatient psychiatric care
Electroconvulsive Therapy (ECT)
Withdrawal management
Residential rehabilitation
If you need these services speak with your PCP, your care coordinator, or call Member Services at 312-864-8200/ 855-444-1661 (toll-free) / 711 (TDD/TTY).
You must go to an in-network provider to receive behavioral health services.
FInd a provider
Mobile Crisis Response Services - CARES
CARES or Crisis and Referral Entry Services is a telephone response service that handles mental health crisis calls for children and adults in Illinois. CountyCare members can use the 24-hour Crisis and Referral Entry Services (CARES) line to talk to a behavioral health professional. You can call if you or your child is a risk to themselves or others, having a mental health crisis or if you would like a referral to services.
Call the CARES line at 1-800-345-9049 (TTY: 1-773-523-4504).
CountyCare offers family planning services through our network of family planning providers. You can get services from any qualified family planning provider, and they do not have to be a network provider. You also do not need a referral from your PCP or permission from CountyCare to get these services.
CountyCare covers:
All contraceptive methods, including birth control devices and the fitting or insertion of the device (such as IUDs or implants).
Over the counter and prescription emergency contraception.
Permanent contraceptive methods, including vasectomies and tubal ligations
Pregnancy & Maternity Services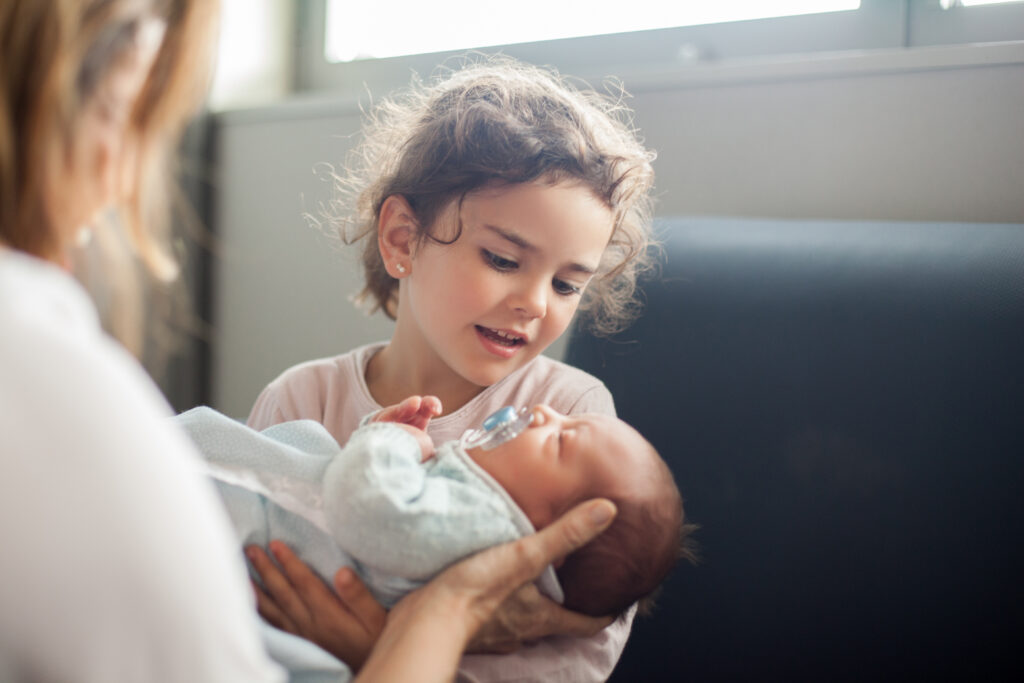 CountyCare covers:
Outpatient health care provider services, including prenatal and postpartum check-ups, laboratory screenings and ultrasound and care for problems or complications of pregnancy or childbirth.
Inpatient hospital services in a participating hospital, out-of-hospital birth center care and out of-network emergency labor and delivery services.
Prenatal diagnostic procedures, including genetic testing, are covered if you have a high-risk pregnancy.
Double-electric breast pumps ordered by your provider.
You may stay at the hospital for at least 48 hours after a normal vaginal delivery and at least 96 hours after a cesarean section delivery.
Sometimes mothers want to leave sooner. You can leave sooner if, after talking to you, your doctor approves your discharge and makes an outpatient appointment for you and the baby within 48 hours.
You can choose a Certified Nurse-Midwife to deliver your baby. Click here to find a Certified Nurse-Midwife under "Specialty Provider." You do not need CountyCare's approval to see a Certified Nurse-Midwife
Long-term care sometimes goes by different names such as nursing home, nursing facility, long-term care facility or skilled nursing facility.
These facilities have services that help both the medical and nonmedical needs of residents who need assistance and support to care for themselves due to a chronic illness or disability.
If you are living in a long-term care facility, CountyCare has supports in place to ensure you are getting the care you need. If you are able, we have resources to assist in transitioning you back to living independently in the community.
Contact your care coordinator if you would like to talk about long-term care or living in the community.
Covered Home and Community Based Services (HCBS or "Waiver Services")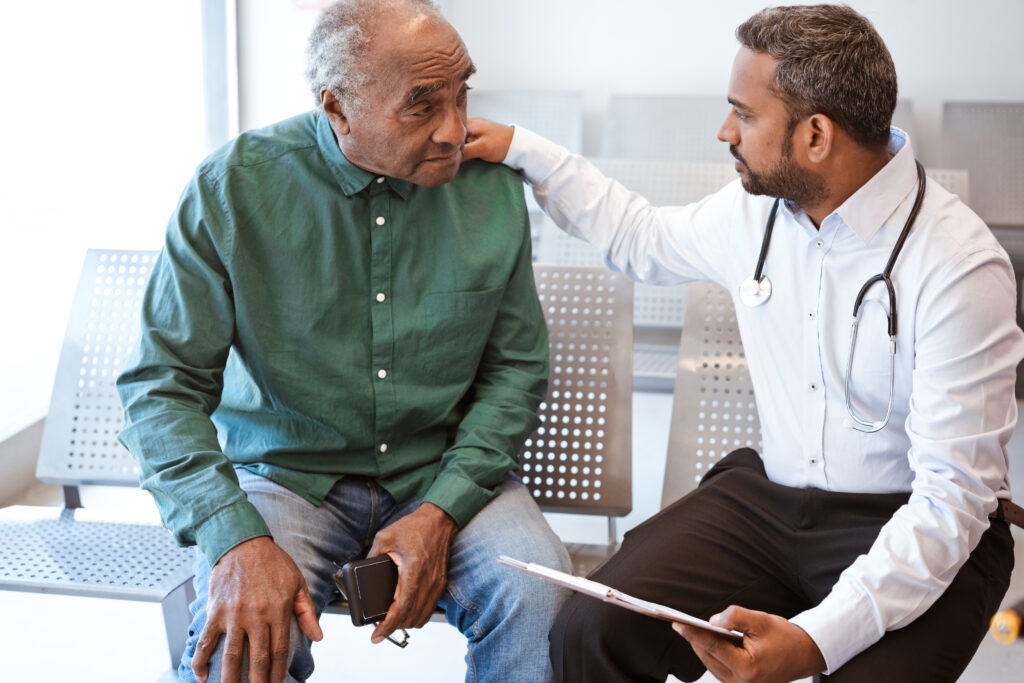 CountyCare operates Waiver Programs through the Illinois Department of Healthcare and Family Services for individuals who qualify.
A waiver program provides services that allow individuals to remain in their own homes or live in a community setting, instead of living in an institution or a nursing facility. These HCBS waiver services are available in addition to medical and behavioral health benefits. The five (5) HCBS Waiver Programs currently operated by CountyCare include:
Aging Waiver
Persons with Disabilities Waiver
Persons Living with HIV/AIDS
Persons with Brain Injury Waiver
Supportive Living Program Waiver
The State of Illinois determines who can receive waiver services. Contact Member Services if you think you may qualify for a waiver program. We can help you apply.
CountyCare members in a waiver program may be eligible for additional services such as:
Adult Day Service
Adult Day Service Transportation
Assisted Living
Automated Medication Dispenser
Behavioral Services
Day Habilitation
Environmental Accessibility Adaptions-Home
Home Delivered Meals
Home Health Aide
Homemaker
Long-Term Services and Supports (LTSS)
Nurse Intermittent
Nursing Skilled
Occupational, Physical and Speech Therapy
Prevocational Services
Personal Assistant
Personal Emergency Response System (PERS)
Respite
Supported Employment
Specialized Medical Equipment and Supplies
Managed Long-Term Services & Supports (MLTSS)
MLTSS is a program for members who have full Medicaid and Medicare benefits, who live in a nursing facility or receive HCBS (Waiver Services).
MLTSS covered services include:
Some mental health services
Some alcohol and substance use services
Non-emergency transportation services to appointments
Long Term Care services in skilled and intermediate facilities
All Home and Community Based Waiver Services
MLTSS Handbook
Sours: https://countycare.com/members/covered-services/
Ankle Support At Walgreens
New Contact Listing
Frequently Asked Questions
What do ankle supports do for your ankle?
Ankle supports can help stabilize the joint to prevent twisting, rolling or other straining. Different colors and sizes of lightweight ankle braces are available from OTC Professional Orthopaedic, FLA Orthopedics and Champion.
Which is the best ankle brace for running?
Ankle Support Brace, Breathable Neoprene Sleeve, Adjustable Wrap! . . . . Zenith Ankle Brace, Lace Up Adjustable Support – for Running, Basketball, Injury Recovery, Sprain!
What does a rigid ankle brace do for you?
Rigid ankle braces, or stirrup ankle braces, feature a hard outer shell, which significantly limits the ankle's range of side to side and up and down movement. Rigid ankle braces offer complete stabilization to protect the ankle from further injury.
Can you wear an ankle brace on your left foot?
This ankle brace features a bilateral design, ensuring you can use it on the right or left foot with ease. Some consumers, particularly those who are using this brace for activities, find it to be a bit too rigid. While this ankle brace has plenty of support for injured ankles, the limited sizing options may be a dealbreaker for some.
Sours: https://www.webcontactus.com/ankle-support-at-walgreens/
When a man has sex with a woman in the vagina, he inserts his penis, probably, you yourself have known this for a. Long time, I smiled. - Let's take a look further. I inserted two fingers of each hand inward on the left and right and began to push the walls of the. Vagina apart to see the cervix.
Foot brace walgreens
Long. Delicious. She shuddered all over her. And the peasants kept pounding her.
Pavis - Mercurio Ankle Support
He carefully inserted his dick between her lips, she moaned and trembled under him, he began cautiously entering her virgin bosom, she screamed a little, he was afraid to hurt. Her, stopped, now he felt that El was tense. - Sunny, relax, I won't hurt you, I promise.
- and he closed her mouth with a kiss, continuing to move into her bosom, she tensed, moaned, breathing heavily, tried to escape from him, but he could no longer.
You will also be interested:
This is our trakhodrom. he told his mother. Look how many preziks are lying on the floor. - Come on, darling, come on.
1237
1238
1239
1240
1241