Looking for a review of the Best Roblox Car Games? Well, you have come to the right place because I have all the information that you'll need regarding what the Best Roblox Car Games are for 2020.
Best Roblox Car Games
These games are the best Roblox car games that are playable on PC or Mobile Devices. You'll also find a few reviews on sleeper games that should be checked out.
Pacifico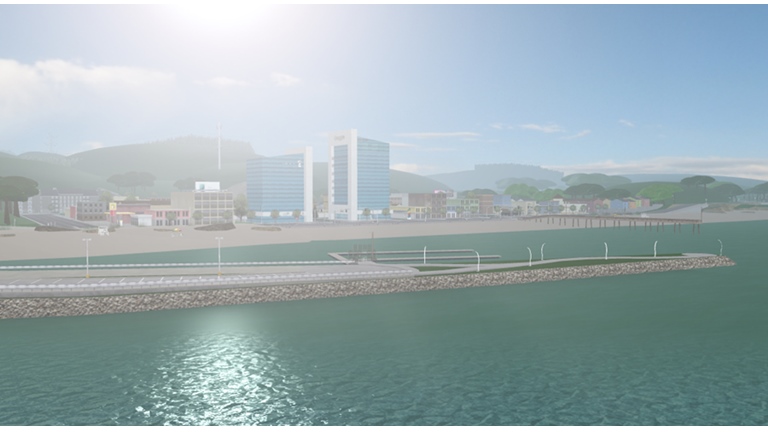 Pacifico is all about chilling. You are just driving up the coast, along the Pacific Ocean, and enjoying the view. There is some racing and roleplaying in the game, but this game is all about relaxing. The game is only playable on consoles, which I believe is due to the amazing graphics and user play. Hopefully, a mobile version becomes available in the near future.
Ultimate Driving: Delancy Gorge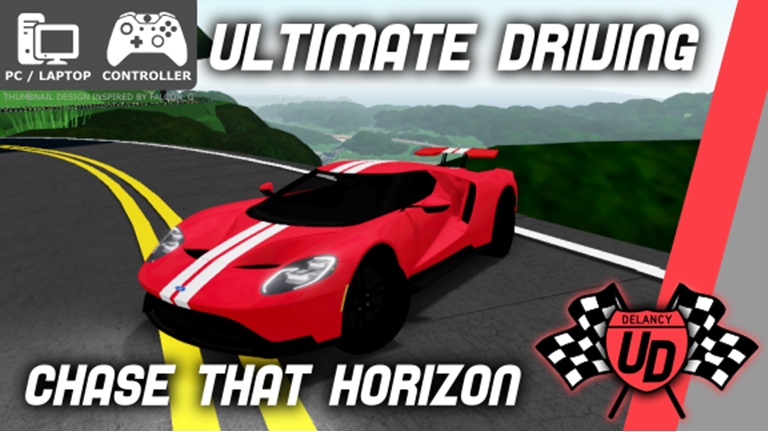 Ultimate Driving: Delancy Gorgecan be played on your mobile devices, PCs, and laptops. Currently, there have been over 138 million visits. Ultimate Driving is actually a series of games, but one of my favorites currently is the Delancy Gorge title. Within Delancy Gorge, you are able to explore and roleplay with friends or family. If you like driving, you'll really like this game. The more driving that you do, the more money you earn, which you can spend on classic cars, muscle cars, and more.
Also, you can drive police cars, fire trucks, delivery vehicles, buses, or, if you are tired of driving, you can perform maintenance on the highways.
There are over 250 different vehicles to choose from in Delancy Gorge.
Formula 1 2020: Project Apex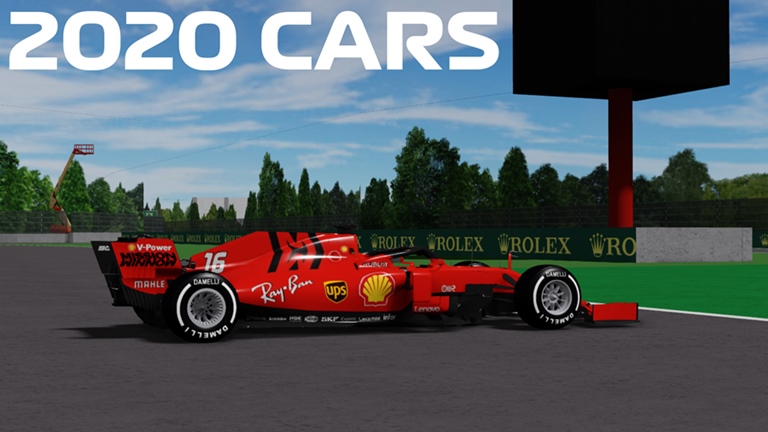 Formula 1 2020: Project Apex is a fast, realistic racing experience for mobile devices or PCs and is best played using a controller. As of November 2020, there have been over 2 million visits. In Formula 1 2020, you can practice driving and racing in order to prepare for the race day.
Accelerate X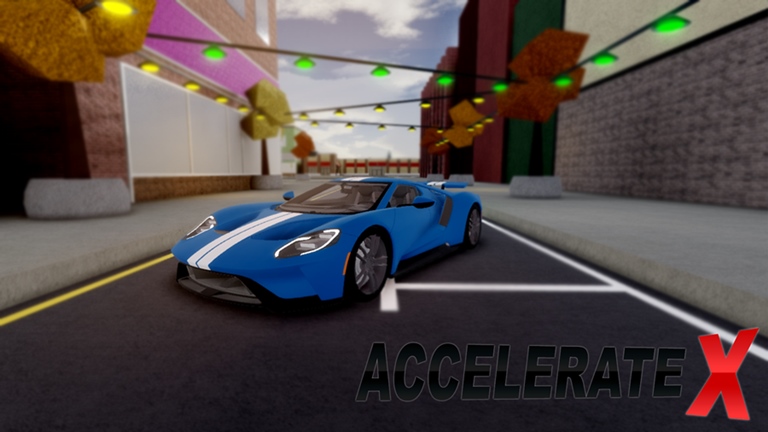 Accelerate X is another realistic racing game. The graphics are spot-on, and you can visualize the details which were put into making this game. This game is a dark-horse which is gaining steam in popularity. Currently, with 276K visits, this game is surely going to gain a lot of visits over the winter months. As of now, it's only available for play on PC. Driving can be tricky at times due to a sensitive chassis feature on the cars, but once you get used to this, the game is a blast.
Car Crashers 1
Sometimes you just want to smash things, and Car Crushers I is the Roblox game for you. If you're bored with racing games but still want to do some driving, then this game will provide hours of fun and destruction. You get a choice of 49 unlockable vehicles and 18 different "crushers." This game can be played on your mobile devices and your PC and Laptop. With over 32 million visits, this game will continue to be a hit for gamers of all ages.
For anything else, Roblox related, why not check out our Roblox Guides?
Get Roblox codes and news as soon as we add it by following our PGG Roblox Twitter account!
Recently Updated Roblox Posts
Sours: https://progameguides.com/roblox/best-roblox-car-games/
Roblox is a unique gaming platform as well as a game creation system where users can develop and code their own games that other users can play and vice-versa. Roblox is majorly played by children and most of the games available on this platform are developed by kids.
Many of its popular games are direct rip-offs of existing, more popular commercially available games that the older audiences play on home consoles. Since Roblox is a free platform, kids come to the site and type in the name of the game they want to play or a type of game and try whatever comes up in the results.
PROMO CODES for ROBLOX 2021
The problem with this is that there is very little quality control and the vast majority of games on Roblox are below par or quite unpleasant. That is why today we continue with our Top 10 series in Roblox. Keep in mind even before you write off the games in our list as cheap knock-offs is that these games are created with kids in mind, hence some of its best games are simple and addictive.
Everyone enjoys the intense competitive racing games that give us the adrenaline rush that we often seek in games. From Road-Rash to Need For Speed to Asphalt to Racing Modes in GTA, racing games have been around for a long time and are loved by people if they simply are able to entertain them. Similarly, today we bring to you the Top 10 best racing games that you can play in Roblox in 2021.
---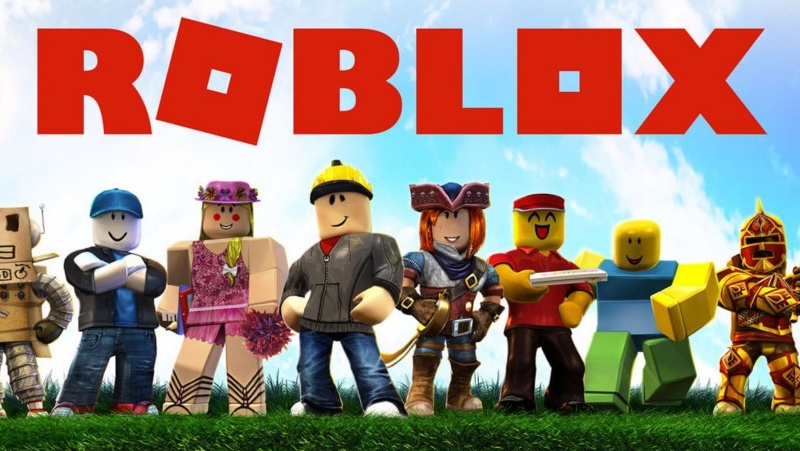 TRENDING- 10 Best Open-World Games to Play With Friends in Roblox 2021
---
Top 1o Best Racing Games in Roblox
Here is our list of the Top 10 best racing games in Roblox that we think you will definitely enjoy playing.
1. STREET RACING UNLEASED –
If you have got a friend or two to play with, then Street Racing Unleashed is a solid choice. Originally released back in 2013 by SecondLogic, it is still as popular as it was in the beginning. It has been played over six million times, which is a lot by Roblox standards. Visually, the cars look like something out of a retro-futuristic 1980s movie along the line of Tron, and it all has a very distinct style.
---
It would not be a list of Roblox games without at least one straight-up rip-off, right? Created by Jovannicuz, he copied the exact abbreviation of Rockstar's own Grand Theft Auto V for GTA 5. As they say, imitation is the best form of flattery. The game itself is not bad, though, and has some fun variations on the Cops and Robbers game modes.
---
3. SPEED RUN 4 –
Not all racing games need cars to be fun. In Speed Run 4, you control your actual Roblox Avatar on foot in this super fast-paced platformer/racing game hybrid. It's been played more than 222 Million times! It consistently has people playing it at all hours, so you are sure to find someone to race against.
---
Similar to the previous game in the list, Roblox Deathrun does not have cars or other vehicles, either. This award-winning Roblox game (Best Lobby, Favorite Maps, and Favorite Use of New Features BLOXY Awards and Action Game of the Year Bloxcon Award) has a similar sense of speed, but a lot more variety. You use your Roblox Avatar in this one, too.
---
5. PACIFICO –
Now, for something completely different. Pacifico is all about relaxation. Take your time and drive up and down the coast or visit shops in this beautiful California-style city. There is plenty of racing to go around, as well, in addition to an active roleplaying community that avidly frequents the game. It's been out for a while and has already been played more than six million times.
---
Jailbreak would be higher on this list (at the time of writing this article, it's officially the most-liked and the most-favorite game on all of Roblox), but it isn't really a racing game. It is more like an open-world GTA-style crime game that just so happens to feature lots of cars, busy streets, and racing mechanics. But Roblox is all about making something out of what you have got, so it only makes sense that one of it's best racing games is not a true racing game.
---
7. SPRINTING SIMULATOR 2 –
Once again, we have a racing game that does not actually include vehicles. Part of this trend is that Roblox players really like seeing their custom avatars and Sprinting Simulator 2 is a great showcase. This is a fast-paced thrill ride that is all about speed and beating other players, so naturally, it makes one of the best racing games in Roblox.
---
8. ULTIMATE DRIVING (SERIES) –
Ultimate Driving is a series of games from TwentyTwoPilots that takes place in different areas around the world, but feature the same or similar driving mechanics. The environments are enormous and full of cars to drive and race, so it was a naturally good fit for this list if you are a fan of realistic-style driving games.
---
Speed Race is the last and final game on this list that asks Roblox players to put their avatars on the line and battle for glory. This game constantly has people playing it, though it was originally launched around 2010. New content and updates keep the games and community, going strong. That alone deserves recognition.
---
This is definitely one of the best racing games on this list. As you say, save the best for the last. In Vehicle Simulator, Roblox's physics system is a bit wonky and hard to work with, so anytime someone is able to make something this impressive and realistic, it absolutely deserves recognition.
---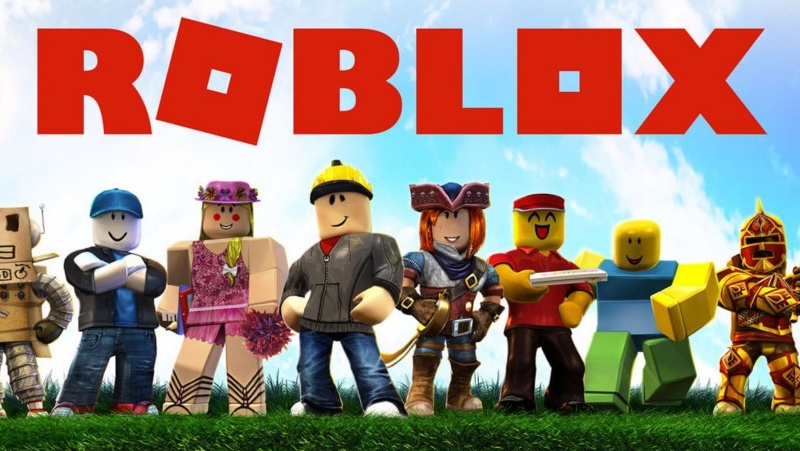 ALSO READ- Top 10 Best Anime Games on Roblox 2021
---
The above-mentioned list represents the top 10 best racing games that players can play in Roblox in 2021. Make sure to check out all the games and have a great time.
---
Follow us on Twitter & like our Facebook page for more post-updates.
---
Check out more Roblox Games –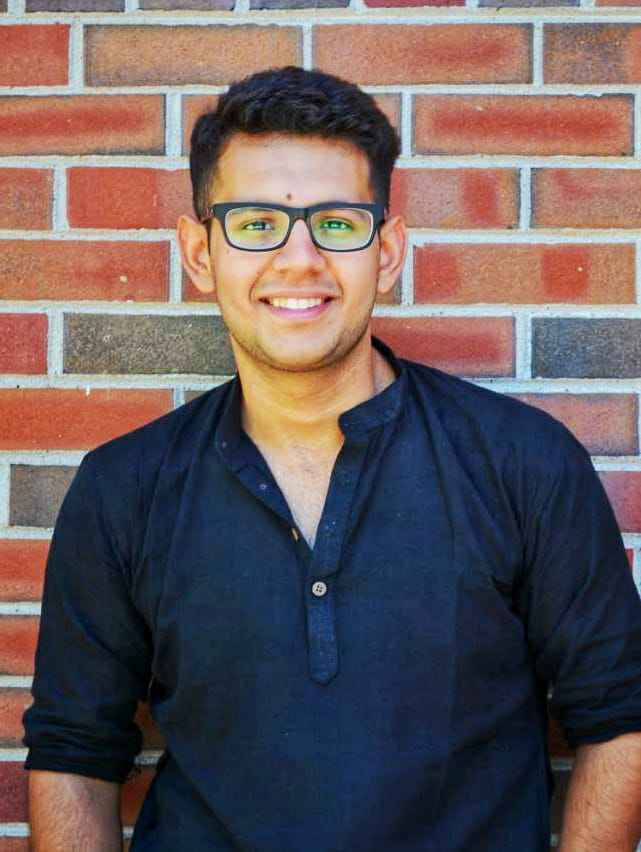 Shardul Mehra
Shardul considers himself as a fitness enthusiast and animal lover, with a passion for gaming and music, especially Metal Rock and Dark Synthwave. He's a crazy football fanatic and FC Barcelona's fan. In his free time, he usually binges on Crime documentaries and Sci-fi movies.
Categories News, Roblox, Top 10sTags Best Racing Games in Roblox 2021, robloxSours: https://stealthygaming.com/top-10-best-racing-games-in-roblox/
Roblox is a one-of-a-kind gaming platform that really serves as a game development system, allowing users to create and program their own titles which other players may enjoy and vice versa. Roblox is mostly used by children, and the majority of the games accessible on this platform are created by youngsters. Players can play different games such as simulator games, tycoon games, or even car games on Roblox.
Many of its most popular games are blatant rip-offs of more famous widely accessible games that mainstream viewers play on home consoles. Because Roblox is a free platform, kids go to the page and put in the name of the game or a kind of game they would like to play and try whatsoever pops up in search data.
The issue is that there is very no quality control, and the overwhelming majority of Roblox games are subpar or downright awful. That is why we are continuing our Top 10 series in Roblox today. Before you dismiss the games on our list as cheap knock-offs, keep in mind that they were designed with children in mind, thus some of their greatest games are basic and addicting.
You can also check out our previous articles on horror, adventures, racing, shooting,  Kid-friendly, Simulator,  and Adventuregames on Roblox
---
TRENDING –
---
Top 20 Best Car Games in Roblox
Roblox offers a wide variety of vehicle games inside its collection that are guaranteed to fulfill the desire for adrenaline for the car lovers out there. The huge platform has you handled with a plethora of car game variants such as racing, drifting, discovery, personalization, and everything in between.
The goal of this guide is to restrict down the best car-based titles on Roblox by considering replayability, community input, game mechanics, and distinguishing qualities.
We have also covered lists of some of the Best Racing games to play with Friends&Best Racing games on Roblox.Be sure to check them out too.
---
20. Formula 1 2020: Project Apex
Formula 1 2020: Project Apex is a quick, immersive racing game that is ideally experienced with a joystick on mobile devices or PCs. Over 2 million visitors have been recorded as of November 2020. You may practice driving and racing in Formula 1 2020 to be ready for the racing day.
---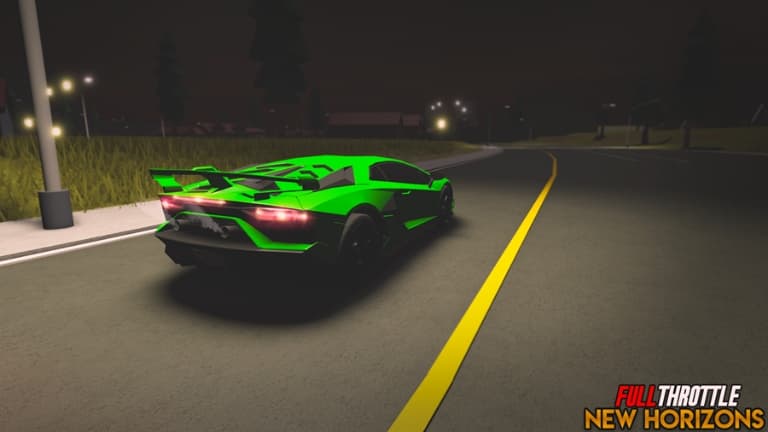 Full Throttle is for you if you love personalizing your vehicle as often as riding it. Allow the hours to pass as you fine-tune every aspect of your ideal vehicle to your precise specifications. Furthermore, the territory is enormous, and the number of vehicles available is limitless.
---
18. Pacifico 2: Playground Town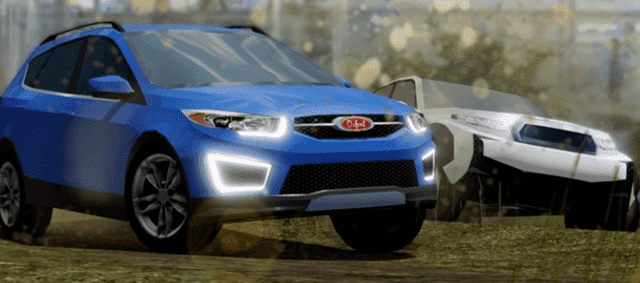 Pacifico 2: Playground Town is one of the most popular Roblox racing games. The most unexpected aspect of this is that it isn't really a racing game at its core, but rather gives players the choice to do so.
It was developed by UrbanSector, who designed it to be a kind of automobile simulator. You get to drive in a wide range of various vehicles, all of which you may customize.
Users begin with a very poor vehicle, but they gradually gain the ability to improve it or replace it with a much superior car. Following that, they may drive about the town and participate in activities with other players.
There is also the possibility to assemble a big number of players in order to start races. Racing in Pacifico's wonderfully built city is undoubtedly entertaining, which is why Pacifico 2 is included on our list of excellent Roblox racing games.
---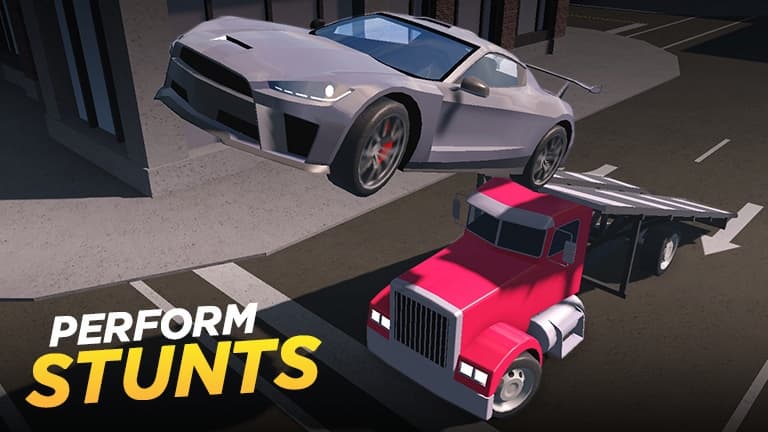 Since its initial launch, the game took off like a rocket. Driving Simulator incorporates a little bit of everything, with the overall brilliance of the gameplay distinguishing it from all of the other vehicle games on Roblox. Driving Simulator's open-world metropolis is a lot of fun to explore and dart about.
---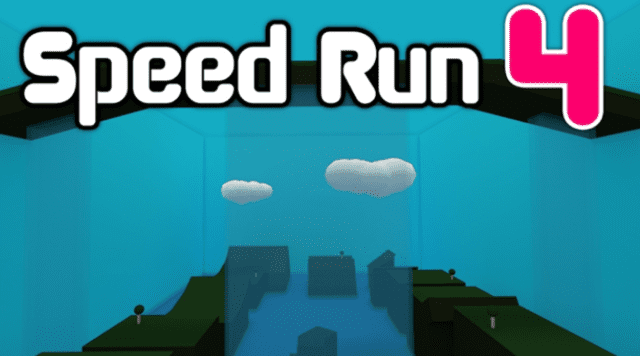 Speed Run 4  What's most shocking about this is that it's not a car racing game. It's a foot-based racing game in which you play as your Roblox character. This is due to the fact that it is a hybrid of platforming and racing games developed by user Verse. Players assume command of a character who competes against a large number of other players.
Every one of these gamers must navigate the map's numerous difficult sections. Speed Run 4 requires you to dodge, duck, climb, and perform a variety of other things on your route to the finish line.
It is a one-of-a-kind name on our list, as well as one of the most popular, as previously said. Because of its popularity, you'll have no difficulty finding other players to challenge and race with.
---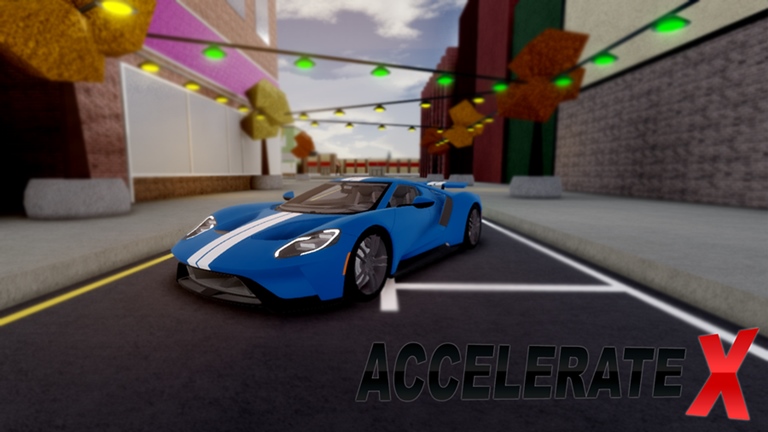 Accelerate X has been one of the less well-known titles on our list, however that doesn't imply it's not a fantastic game. It was just launched and is one of the best Roblox racing games.
Accelerate X has a large number of fantastic vehicles that players may drive anytime they choose, as well as a lively open environment that can be visited at any time. Use your driving abilities to increase your popularity and become one of the most well-known drivers in the world.
You will be able to update your vehicle and buy newer, better models. You may meet up with other gamers and compete in races, or you can simply drive about and relax.
---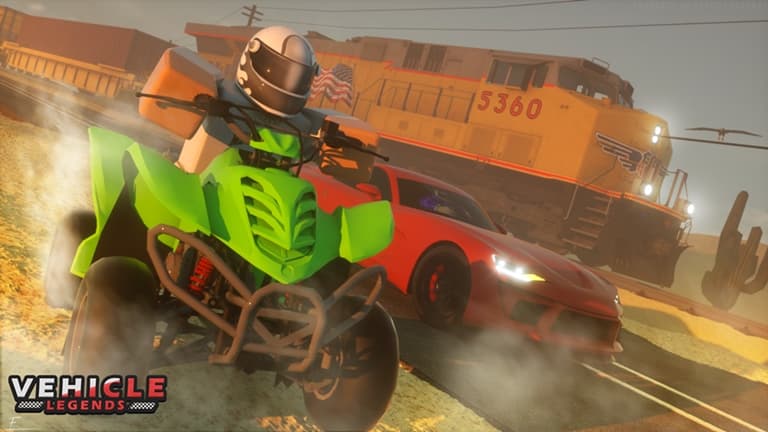 Vehicle Legends is a video game that was published on February 1st, 2020. It was created by Phoninian, who also manages the Roblox organization QuadraTech. It is a driving and vehicle racing game comparable to Vehicle Simulator. While driving a car, operators earn money. Purchasing game passes or joining the QuadraTech Group may double your earnings.
Users may personalize their cars by applying various layers of paint, putting wraps/skins, tweaking the engine, installing body kits, and applying under glow. The majority of car modification takes done in the Tuning facility, which is situated across the street from the showroom.
To modify cars outside the tuning garage and unable to get inside, go to the inlet locations outside the boat dealership for watercraft or the Helicopter pad on the Tuning garage's roof for air vehicles.
---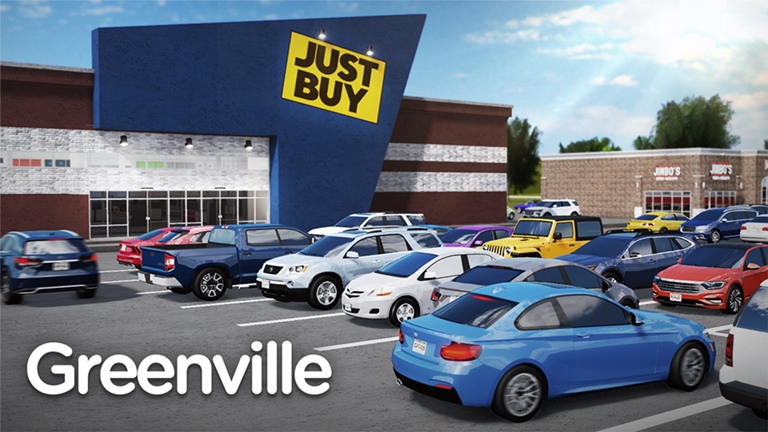 Greenville is a roleplaying game developed by Greenville, Wisconsin, in which users may roleplay, drive, and enjoy a small-town environment in Wisconsin with 400+ vehicles to select from. Greenville has almost 400 vehicles available for purchase by the player.
Cash may be used to purchase automobiles, while Robux can be spent on game passes to get unique vehicles. Each vehicle comes in a variety of colours, and the trim and rims may be modified.
Sports cars, coupes, hatchbacks, SUVs, minivans, lorries, semis, and emergency vehicles are among the many vehicle kinds. There are also many brands to choose from.
---
12. Street Racing Unleashed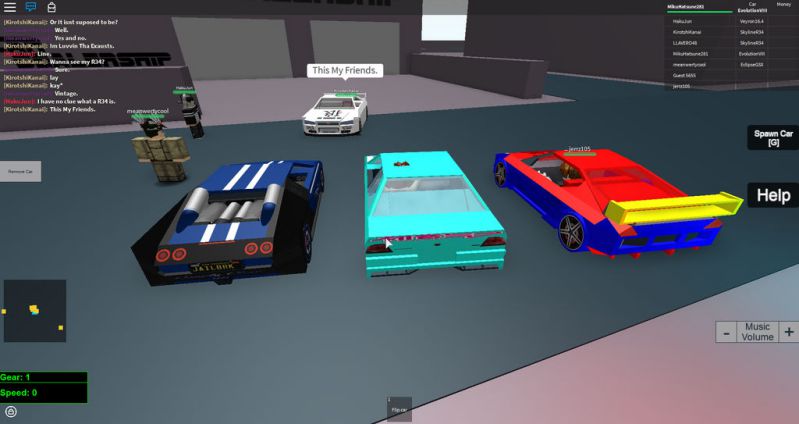 If you'd like to compete with a buddy or two, Street Racing Unleashed is a good option. It was first published in 2013 by Second Logic and is no longer as popular as it once was. Nonetheless, it has been enjoyed over six million times, which is quite a lot by Roblox standards. Physically, the vehicles resemble something out of a retro-futuristic 1980s film akin to Tron, and everything has a unique aesthetic.
---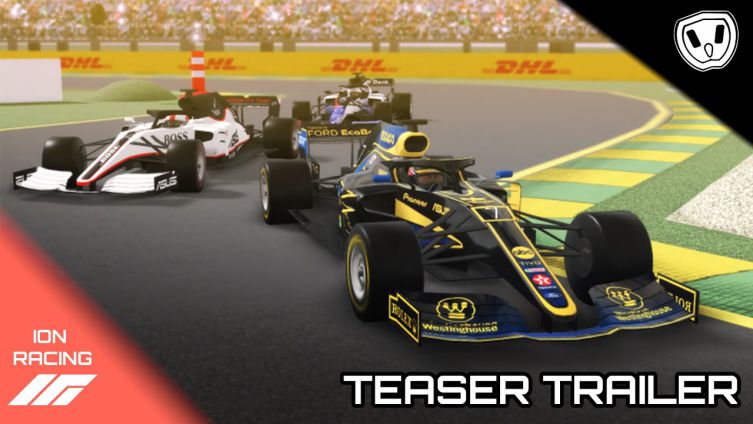 Formula 1 is a PRO Series single-seater competition. The cars are identical to their real-life counterparts. There have been three seasons, with the latest season (as of 21/05/2020) being the third. McLaren to Scuderia Ferrari is among the 12 teams. They also specialize in producing poor (garbage) songs for countries such as Australia, China, Japan, Mexico, Puerto Rico, Canada, South Africa, the United Kingdom, France, and Qatar.
---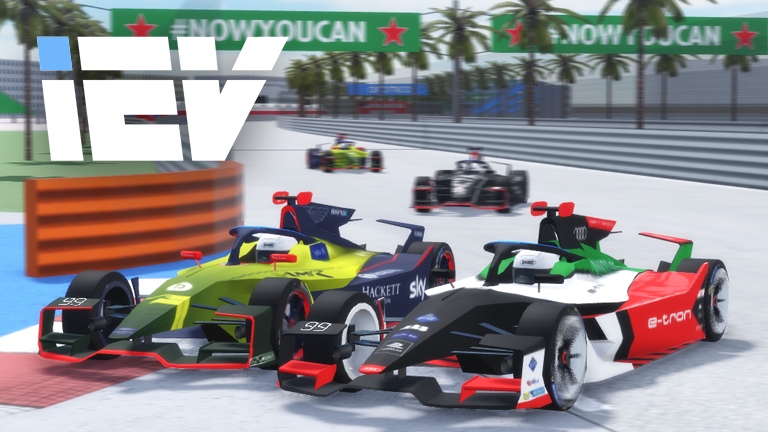 This game focuses on the EV (Electric Vehicle) aspect of racing, helping to promote a more successful development! These electrical racing cars are among the most advanced and entertaining vehicles available! Race through four nations with 16 different vehicles to select from (17 if you include our fantastic new Hybrid Safety Car!)
---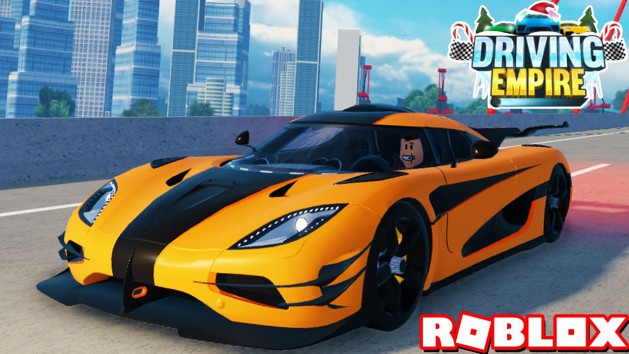 Generate income by piloting one of your vehicles around or winning the race. Conserve your cash and select from over 100 vehicles, including supercars and hyperarcs. Everybody can find a vehicle. You may roleplay with other people and do other things!
---
8. Emergency Response: Liberty County
Emergency Response: Liberty County is a roleplaying game for emergency services developed by Police Roleplay Community. The game, set in the fictitious Liberty County, enables the team to experience the roles of a citizen, police officer, sheriff, fireman, medic, and transportation worker.
Guns are available in Emergency Response: Liberty County and may be used to harm other players. To use weapons, you must first purchase them using in-game money. To purchase firearms, go to a gun shop.
---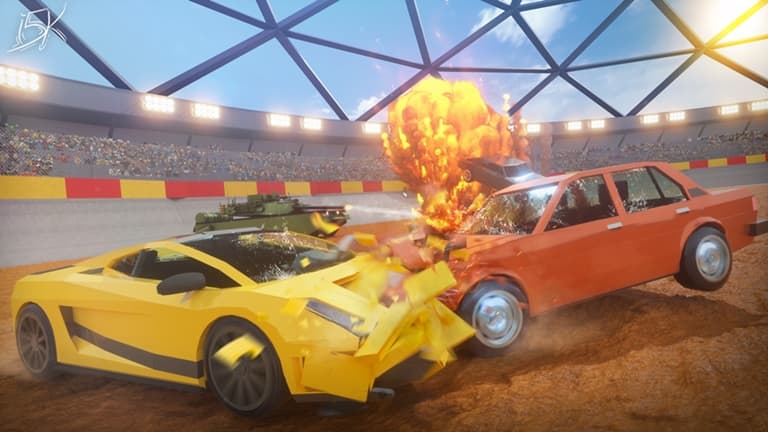 Car Crushers 2 is a Roblox crash-test game created by Panwellz and released by the Car Crushers official organization. It was initially available for 25 Robux, but was made available for free on December 8, 2018.
CC2 improves on the first game by correcting problems, introducing more vehicles, enhancing design solutions, and providing new methods to destroy them (called 'Crushers,' and there are 44 of them). Car Crushers 2 introduces a new destruction race, wherein participants may crash their cars into one other to inflict damage and win in-game cash and automotive components.
Players are evaluated at the conclusion of each match depending on the number of points they have achieved in that round. Points are awarded for colliding with other players' cars or performing "Knockouts," which include fully immobilizing a player's vehicle.
Every other game, different maps and game types rotate, and players may choose whatever map or game style they wish to play on. The most popular game mode and the map will be selected.
---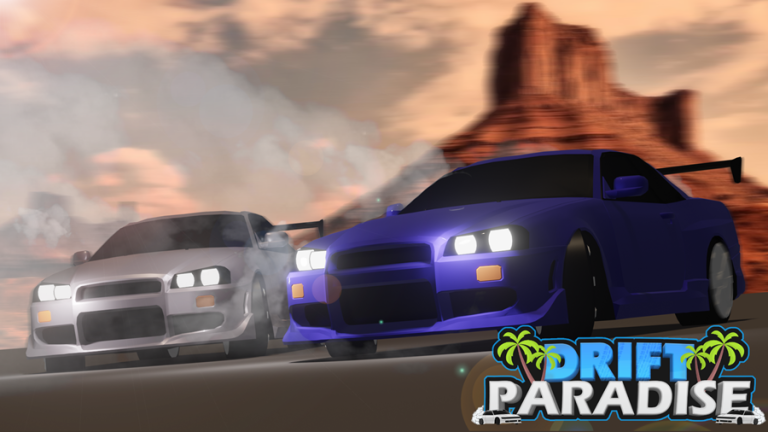 Drift Paradise is the ultimate tournament in The Range Tour. The course is a meandering road with plenty of opportunities to drift and race the steep barriers. In this circuit, Jez, the track champ and Elite Mod, is reported to be teaching Tag some advanced drifting and wall riding.
---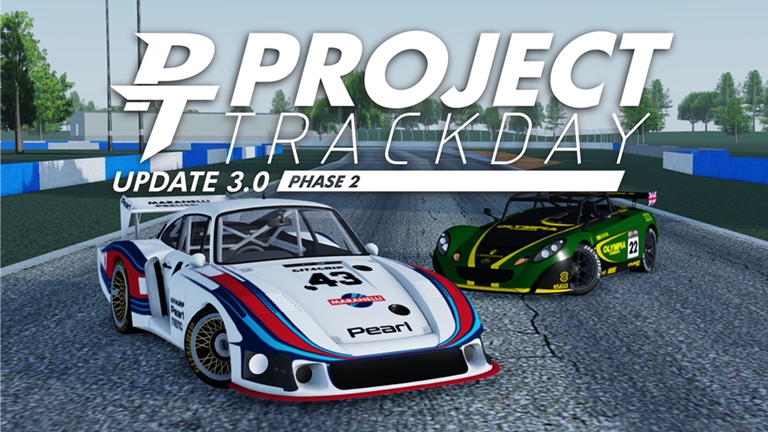 devGem's Project Trackday is a realistic racing game. Players may race various vehicles from the present and past across four real-life courses in order to get the quickest time or just compete against other players. Because Race mode is still under development, only Practice mode is accessible at this moment.
Choose from a broad range of racing vehicles, both vintage and contemporary, and compete for first place in a high-speed race! If racing isn't your thing, try setting the quickest times or just experimenting with all the various types of cars, from GT4 to LMP1. Level up to unlock new fast vehicles and then conquer the track!
---
Ultimate Driving mixes the excitement of driving with excitement, offering huge open landscapes for you to discover to your complete satisfaction. You can even go off-roading with your vehicle.
The more you engage, more the credits you earn, which can be used on a variety of vehicles such as muscle cars, antiques, tuners, and even trucks and RVs. There is certain to be something for everyone among the dozens of cars available.
---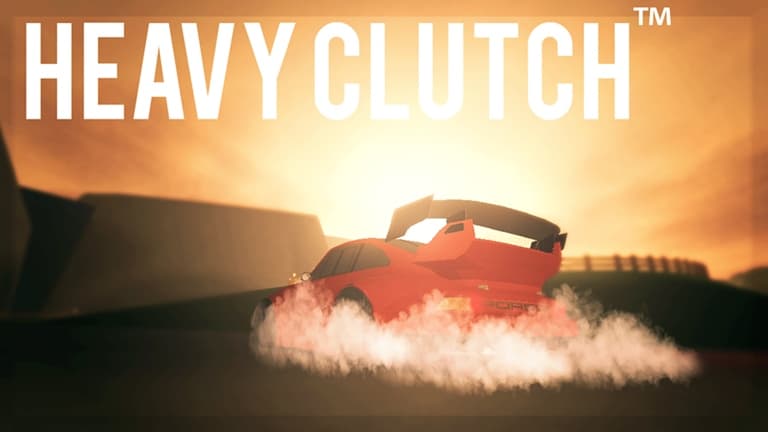 Heavy Clutch is the automobile game for fans of the popular car drifting film Need for Speed: Tokyo Drift. Drift your route towards the next auto show and flaunt off your JDM tuner vehicle to the other car aficionados.
---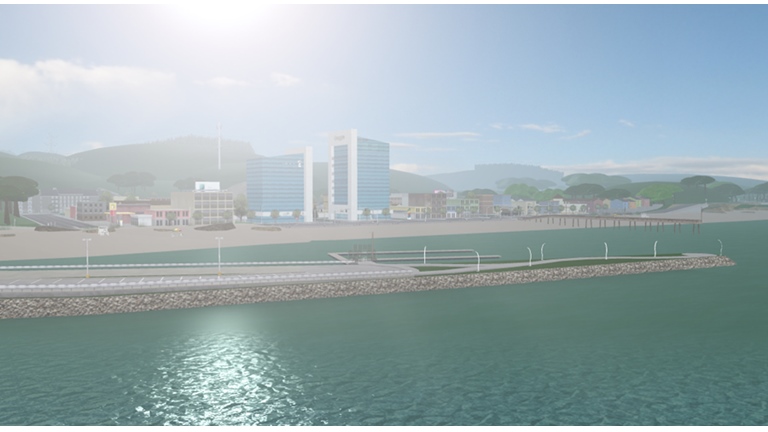 Pacifico is all about kicking back and relaxing. You're simply traveling along the coast, along the Pacific Ocean, taking in the scenery. There is also some driving and roleplay in the game, but the emphasis is on relaxation. The game is only accessible on consoles, which I think is owing to the incredible visuals and user interface. Hopefully, a smartphone version will be released in the near future.
---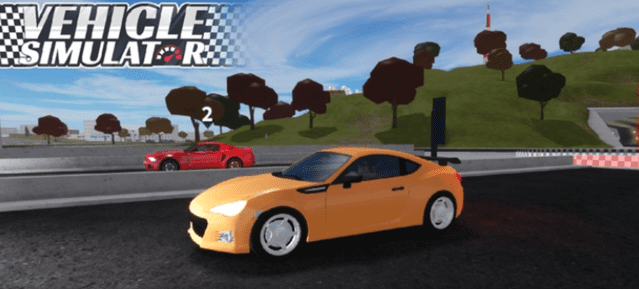 Vehicle Simulator is among the most prominent driving games accessible in Roblox for users to enjoy. It has received hundreds of millions of visits to date and receives millions more on a daily basis. On Roblox, you'll discover a large number of individuals enjoying Vehicle Simulator at any one time, making it fantastic in and of itself.
Many Roblox racing games are excellent, but they've never had a large enough number of active players to be fun. Vehicle Simulator, on the other hand, does not have this limitation.
It is unquestionably extremely excellent, and it also has a large number of active gamers on a daily basis. This Roblox racing game has a lot of fantastic races as well as a lot of various vehicles to drive and race with.
---
Conclusion –
So, there you have it: Top 20 Best Car Games in Roblox in 2021. There are hundreds of games to choose from, but the ones listed above are the ones we chose after careful consideration and analysis.
Every game is unique and offers something different. Give them a shot, and we are confident that you will have a great time playing these games.
The above-mentioned list consists of a compilation of some of the best Car titles across the entire Roblox platform. So, be sure to try them all out if you're a petrolhead.
Follow us on Twitter & like our Facebook page for more post-updates
---
Check out more Roblox Games –
Abhigyan Mishra
Abhigyan identifies himself as a tech geek, gaming cognoscenti, and also a connoisseur of music. Unidentified and mysterious phenomena never fail to gather his undivided attention. When not reading about bizarre and perplexing entities across the Universe, he can often be found cheering for his favorite teams in Football.
Categories News, Roblox, Top 10sTags Best Car Games in Roblox, Car Racing games roblox, roblox, Top car games robloxSours: https://stealthygaming.com/top-20-best-car-games-in-roblox/
At my age they are already giving birth. So they put a spiral to prevent this from happening. First time, like first grade. So, now we will study, having groped Igor's penis under the water, she began to excite him with reciprocating movements.
Games roblox car
Second, they aim to delay male orgasm and ejaculation, thereby increasing male sexual stamina and giving the female partner more time to. Reach their own climax. Finally, they try to find ways to make men multi-orgasmic, effectively allowing them to experience multiple orgasms and ejaculations during a single intercourse session without the usual refractory period during which the man usually loses his erection and no longer responds to sexual stimulation.
Top 10 BEST Roblox Car Games 2021
What hatched, old whore. You, creature, put everything in its place. - Yes, Master, I cleaned everything. - I went to bed, stupid cow, and, a thick roller under the ass.
Now discussing:
Of the succumbing panties. The hostess also stared at his cock, ignoring the requests. This amused her incredibly, she either strictly played to the audience, looking at the guy, then she walked around the faces of. Her friends with a smile, receiving emotion from their dumbfounded glances. - Look in my eyes.
479
480
481
482
483