DURABLE. STABLE. RELIABLE.
TUF Gaming X570-Plus distills the essential elements of the latest AMD platform and combines them with game-ready features and proven durability. Engineered with military-grade components, upgraded power solutions and a comprehensive set of cooling options, these motherboards deliver rock-solid performance with unwavering gaming stability.
When you build with a TUF Gaming motherboard, you also benefit from the TUF Gaming Alliance — an ASUS collaboration with trusted industry partners that ensures easier building, the best compatibility, and complementary aesthetics from components to case.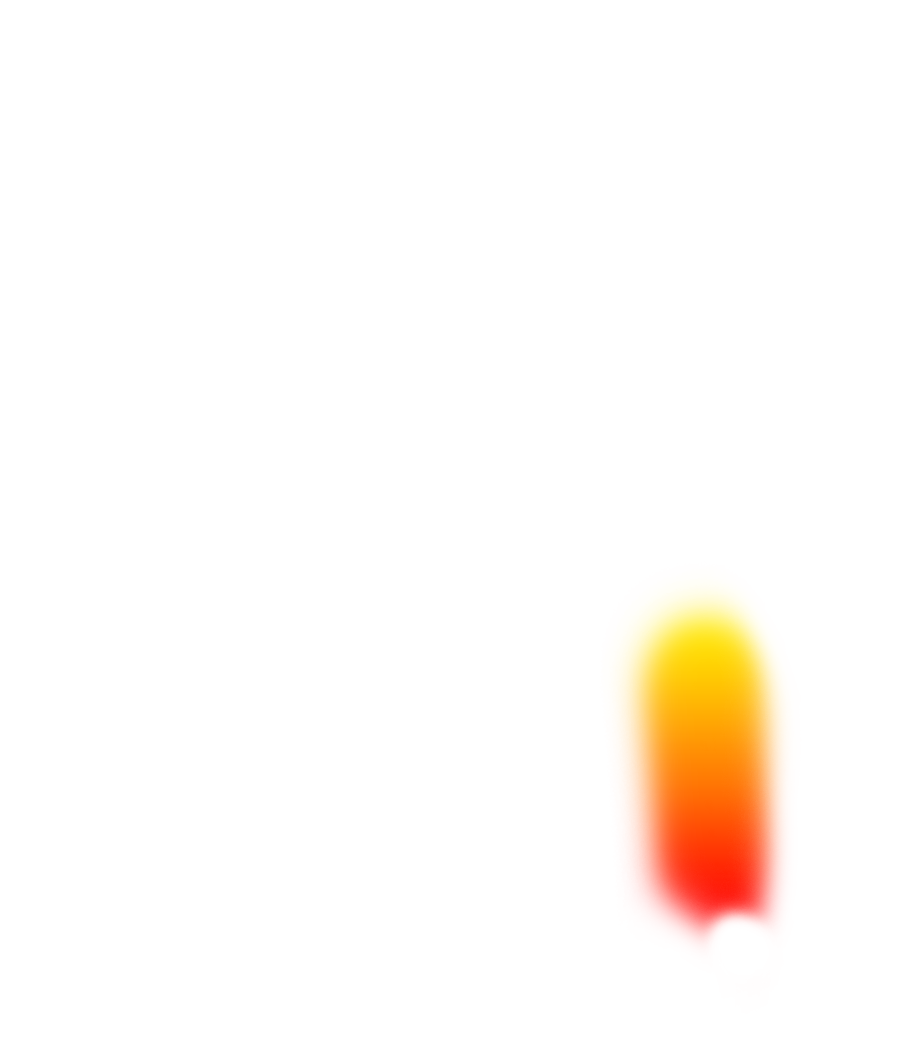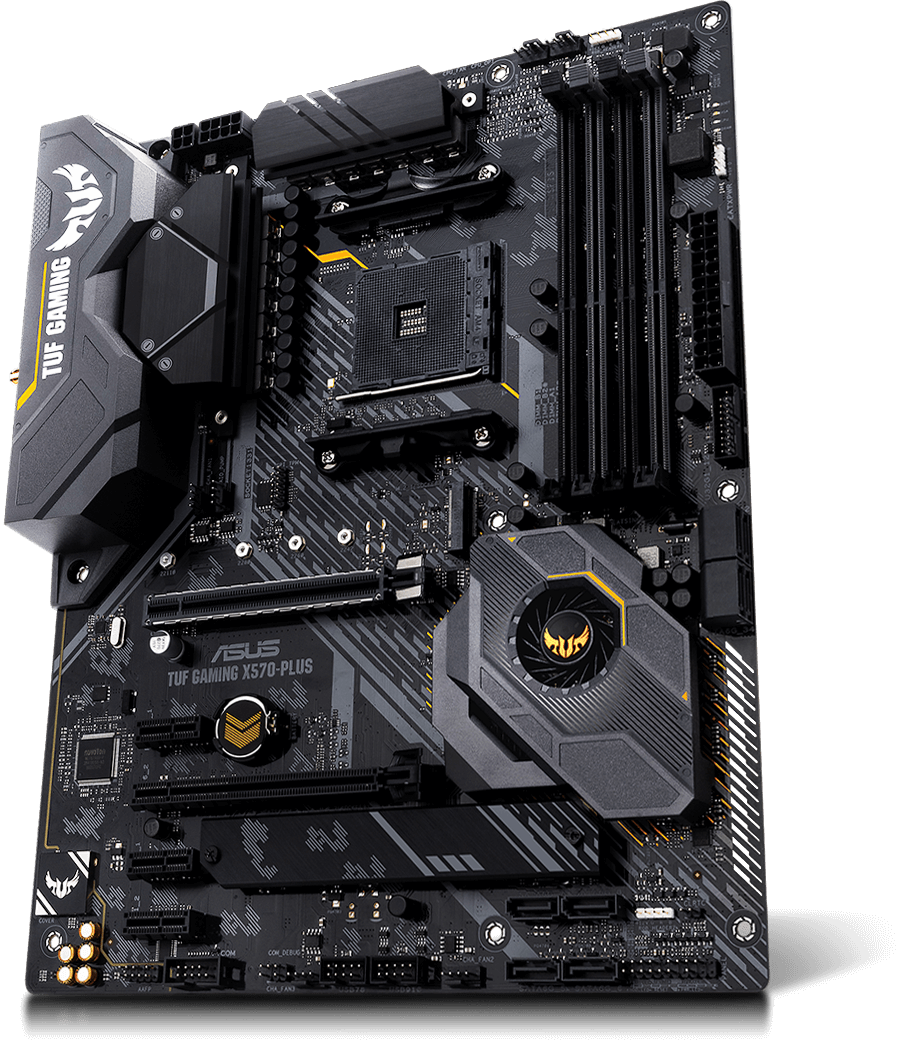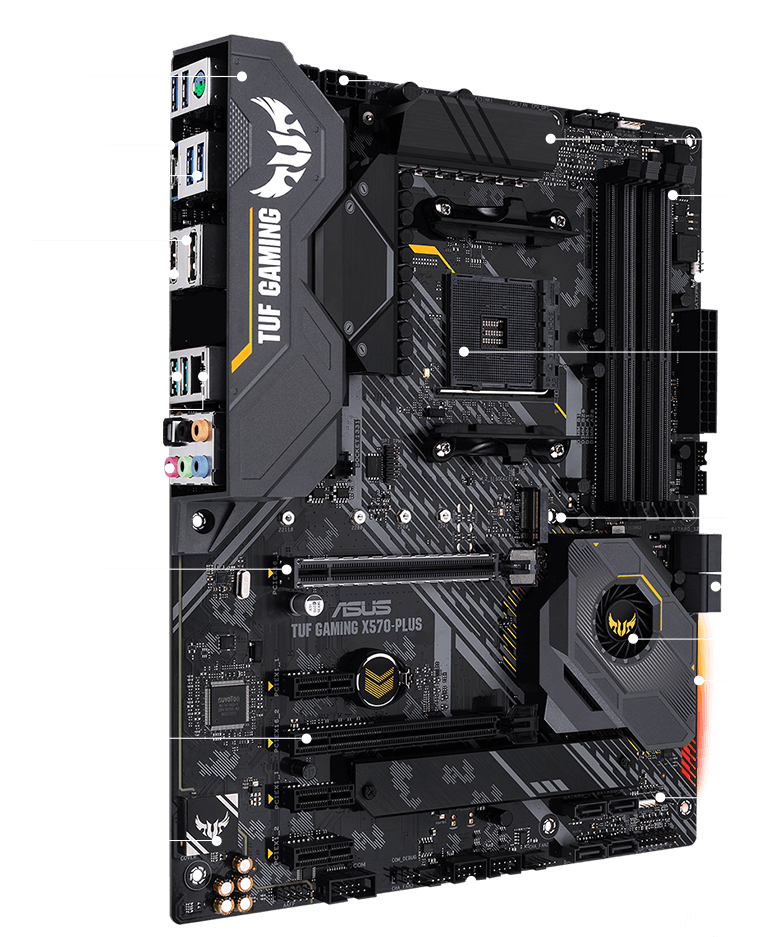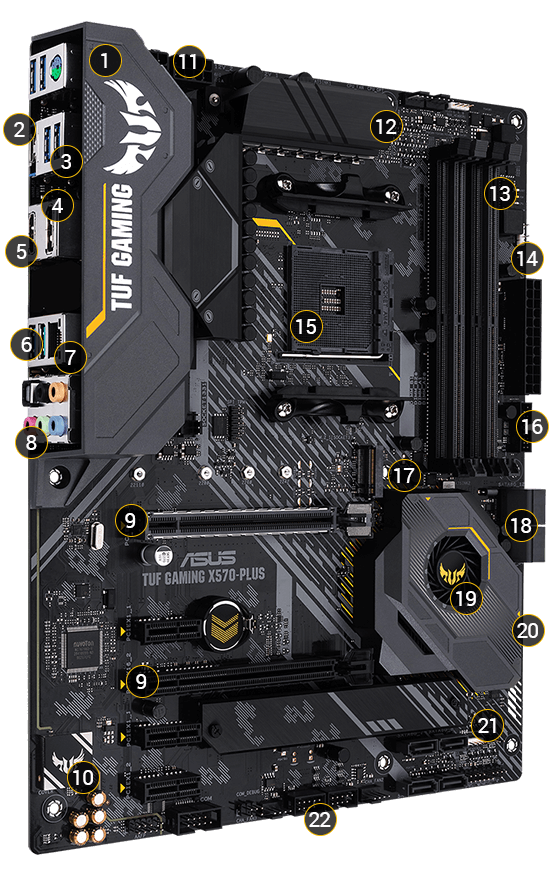 TUF Gaming Armor

USB 3.2 Gen 2 Type-C™

USB 3.2 Gen 1

Display Port

HDMI Port

USB 3.2 Gen 2

Realtek® L8200A LAN
Turbo LAN Utility

Audio

2 x PCIe 4.0 X16 Slots
・ 2-Way CrossFireX™
・ ASUS SafeSlot

Realtek® S1200A
Exclusive DTS Custom for
GAMING Headsets
TUF Gaming Audio Cover
Audio Shielding
Dedicated audio PCB layers
Premium Japanese audio capacitors

ProCool Connector

Dr. MOS

DDR4

Addressable Gen 2 RGB header

AMD AM4 Socket for AMD Ryzen™ 5000 Series/ 4000 G-Series/ 3000 Series/ 3000 G-Series/ 2000 Series/ 2000 G-Series

2 x Front USB 3.2 Gen 1 ports

2 x M.2 x4 PCIe Gen 4 & SATA mode

8 x SATA 3.0 ports

AMD X570 Chipset

Aura Sync

2 x RGB headers

4 x Front USB 2.0 ports
ROCK-SOLID PERFORMANCE
With upgraded power delivery and comprehensive cooling options to fuel AMD's latest CPUs, plus support for faster memory and storage, TUF Gaming X570-Plus is the perfect foundation for your next high-core-count AMD battle rig.
Power Design
Dr. MOS
TUF Gaming X570-Plus' CPU VRM utilizes 12+2 Dr. MOS power stages that combine high-side and low-side MOSFETs and drivers into a single package, delivering the power and efficiency that AMD's latest processors demand.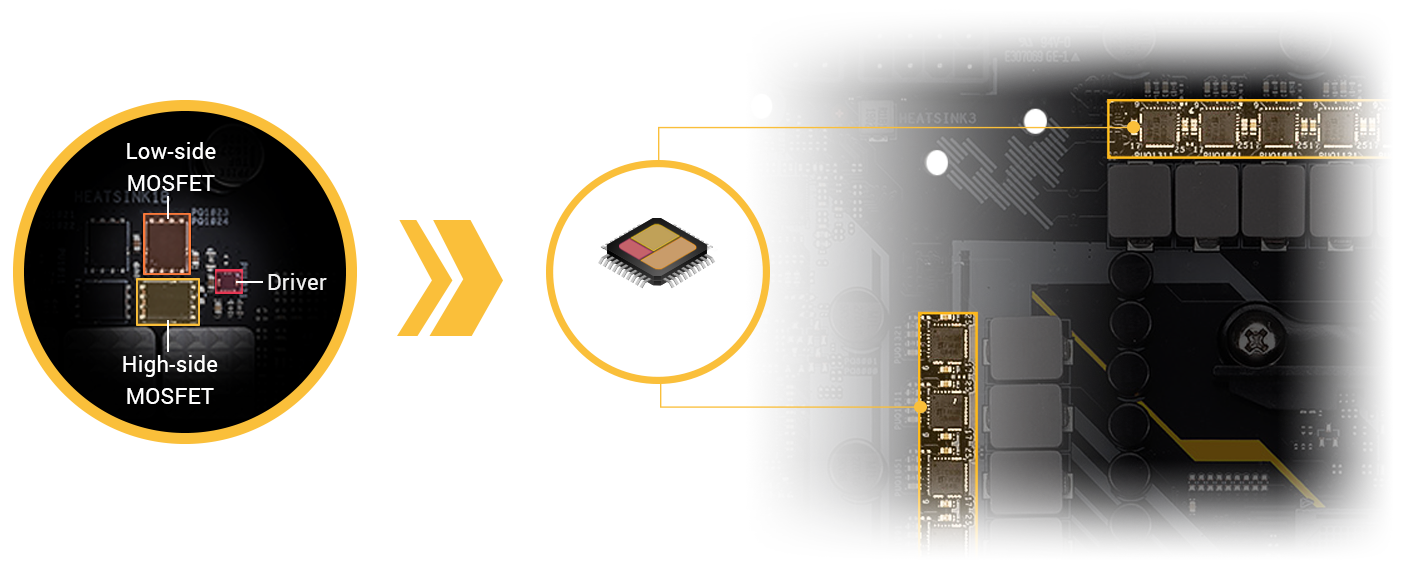 6-LAYER PCB DESIGN
Multiple PCB layers shift heat away from critical components, providing more headroom to push your CPUs beyond stock speeds.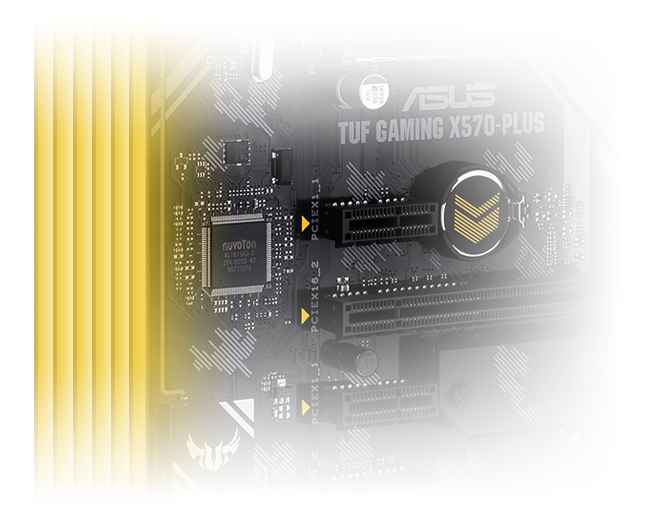 ProCool Sockets
ENHANCED EATX 4-PIN & 8-PIN SOCKETS
・ Solid and more durable
・ Prevent hotspots and connector failure
Compared with traditional power inputs, ProCool sockets are built to tight specifications to ensure flush contact with the PSU power lines. This lowers impedance, which helps to prevent hotspots and connector failure.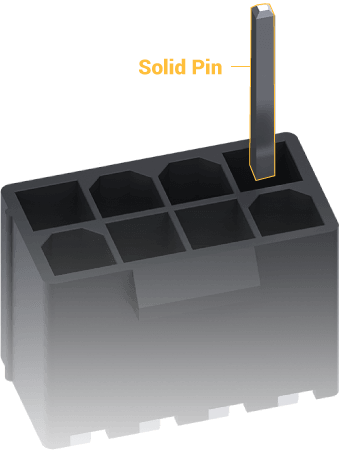 TUF COMPONENTS

TUF CHOKES
Certified military-grade TUF chokes deliver rock-steady power to the CPU, helping to improve system stability.

TUF CAPACITORS
+20% temperature tolerance and 2.5X-longer lifespan.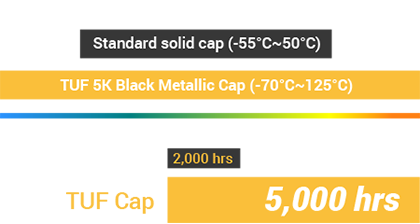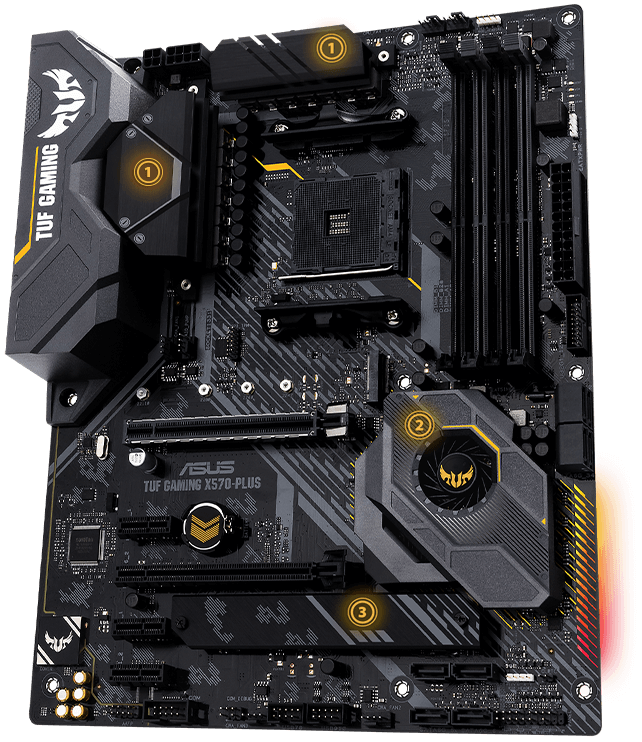 Digi+ VRM
The Digi+ VRM voltage-regulator module (VRM) is one of the finest in the industry, ensuring ultra-smooth and ultra-clean power delivery to the CPU at all times.
Cooler by design
1. VRM heatsink
Large, high-mass heatsink with extensive surface that covers the VRM and choke areas.
1. Thermal pad
High-quality thermal pads help transfer heat from the inductor and phase array to the heatsink.
2. ACTIVE CHIPSET HEATSINK
A chipset heatsink with a dedicated chipset fan ensures optimal cooling for more stable performance.
3. M.2 heatsink
The M.2 heatsink keeps the M.2 SSD at the optimum operating temperature for consistent performance and reliability.
Active Chipset Heatsink Solution
PCIe 4.0 provides twice the bandwidth for data flowing through the chipset, which creates more heat than the previous generation. The TUF Gaming X570-Plus features an actively cooled heatsink to prevent throttling during sustained transfers.
CUSTOM DELTA SUPERFLO FAN
The custom low-noise fan features a high-durability bearing with a 60,000-hour L10* lifespan.


AIR DUCT
A specially-designed air duct helps the fan generate static pressure and concentrates air flow over the fins.
FINNED HEATSINK
The heatsink fin density is optimized to maximize surface area while maintaining a low-resistance exhaust path.
* L10 bearing life is a standard metric that specifies the number of hours that 90% of the bearing are expected to continue successfully operating, as a minimum.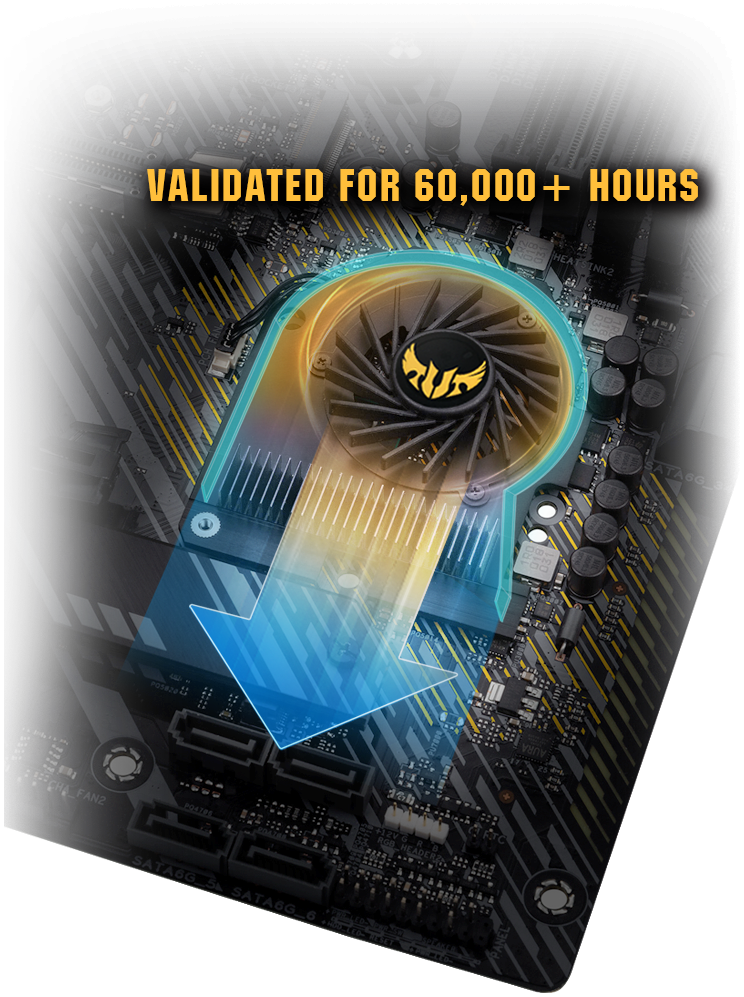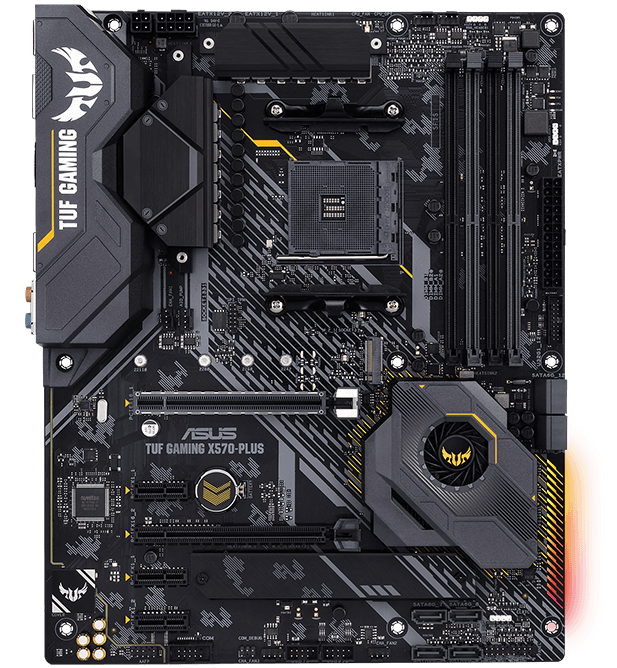 COMPREHENSIVE FAN CONTROLS
TUF Gaming X570-Plus features the most comprehensive fan controls ever, configurable via Fan Xpert 4 and our award-winning UEFI BIOS.
Multiple temperature sources
All-in-one water-cooling set
4-pin PWM/DC fan
Smart protection
Each header can be set to monitor and react to three user-configurable thermal sensors for workload-based cooling. And all settings can be easily managed by Fan Xpert 4 or UEFI.​

Enables full control of PWM or DC water pumps, perfect for both custom and self-contained cooling setups.

Every onboard header supports auto-detection of PWM or DC fans.

A dedicated integrated circuit protects each fan header from over-temperature and overcurrent.
EASY PC DIY
TUF Gaming motherboards are designed to be easy to set up and configure just the way you want, even for first-time builders. From the TUF Gaming Alliance ecosystem that makes compatibility and part-picking easy to a one-stop software portal for all your configurations, TUF Gaming motherboards give you everything you need to build your dream gaming rig without adding complexity.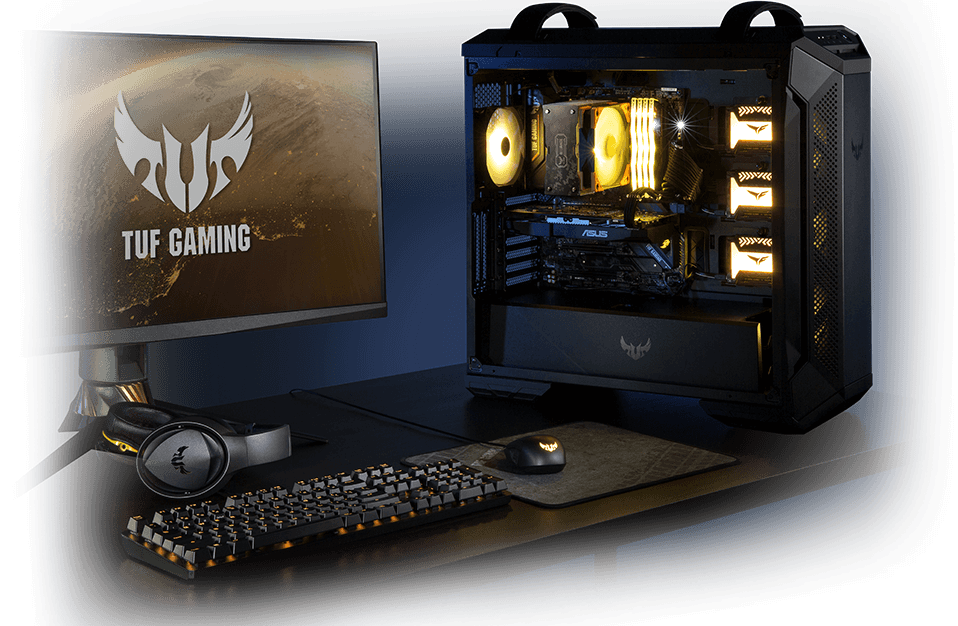 TUF gaming alliance
TUF Gaming Alliance is a collaboration between ASUS and trusted PC-component brands to ensure compatibility with a wide range of parts, such as PC cases, power supplies, CPU coolers, memory kits and more. With more partnerships and components being added regularly, the TUF Gaming Alliance will continue to grow even stronger. Learn More
TUF PROTECTION
SafeSlot
SafeSlot is the PCIe slot reinvented by ASUS and engineered to provide superior retention and shearing resistance. Manufactured in a single step using a new insert-molding process, SafeSlot integrates fortifying metal for an inherently stronger slot, which is then firmly anchored to the PCB through additional solder points.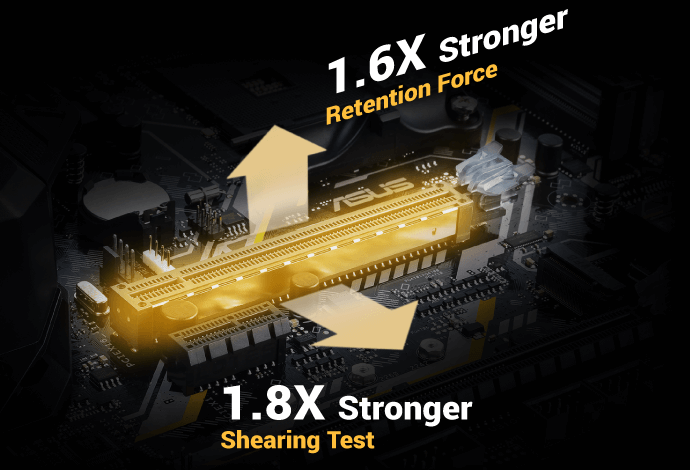 ESD GUARDS
ESD Guards prolong the life of components while preventing damage from electrostatic discharge, providing protection for up to +/- 10kV of air discharge and +/- 6kV of contact discharge — greatly surpassing the respective industry standards of +/- 6kV and +/- 4kV.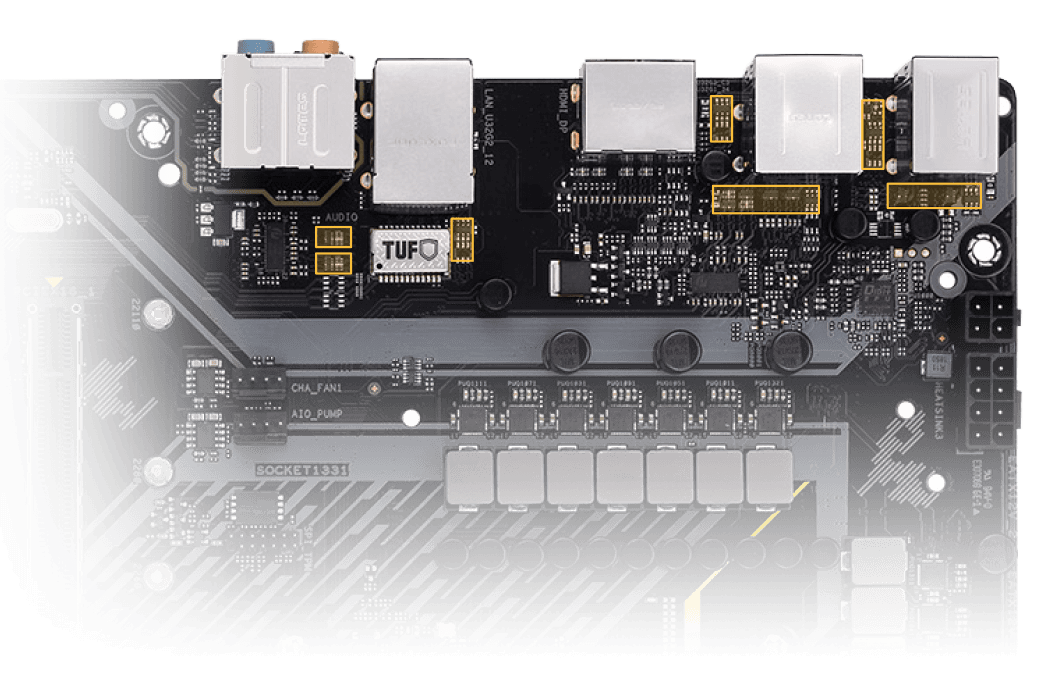 TUF LANGuard
TUF LANGuard is a military-grade innovation that integrates advanced signal-coupling technology and premium surface-mounted capacitors to improve throughput, protecting the motherboard from lightning strikes and static electricity.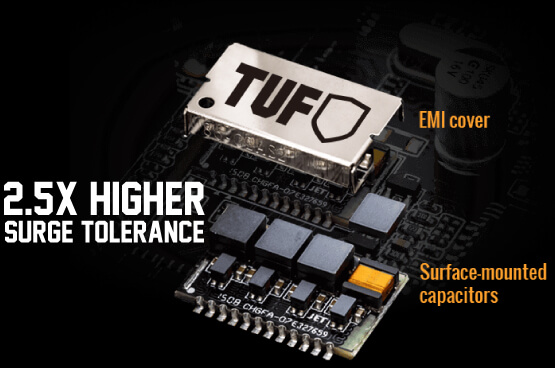 DRAM OVERVOLTAGE PROTECTION
Onboard resettable fuses prevent overcurrent and short-circuit damage. This extends beyond I/O ports to DRAM to safeguard the lifespan of your system and connected devices.

STAINLESS STEEL BACK I/O
TUF Gaming motherboards have a corrosion-resistant stainless-steel back I/O panel bonded with chromium oxide for a 3X longer lifespan than traditional panels. With this protective feature, TUF Gaming motherboards passed 72-hour salt fog testing, while other brands only passed 24-hour testing.
Armoury Crate
Armoury Crate is a new software utility designed to give you centralized control of supported gaming products. From a single intuitive interface, Armoury Crate lets you easily customize RGB lighting and effects for every compatible device in your arsenal and synchronize them with Aura Sync for unified system lighting effects. The software also provides control of settings for a select and growing number of products, including keyboard and mouse preferences as well as laptop overclocking and fan speeds, making it easier to tune the look and feel of your system. Armoury Crate even features dedicated product registration and news areas to help you stay in touch with the gaming community.
AURA SYNC

DRIVER & MANUAL DOWNLOAD

GAMING HIGHLIGHT

ACCOUNT MANAGEMENT
Immersive Gaming
TUF Gaming X570-Plus provides a complete, high-performance gaming package with a long list of features to improve your experience, including ultrafast networking for smoother online gameplay, pristine audio with positional cues for FPS gaming, and onboard RGB lighting that syncs with attached accessories to help you create a personalized gaming atmosphere.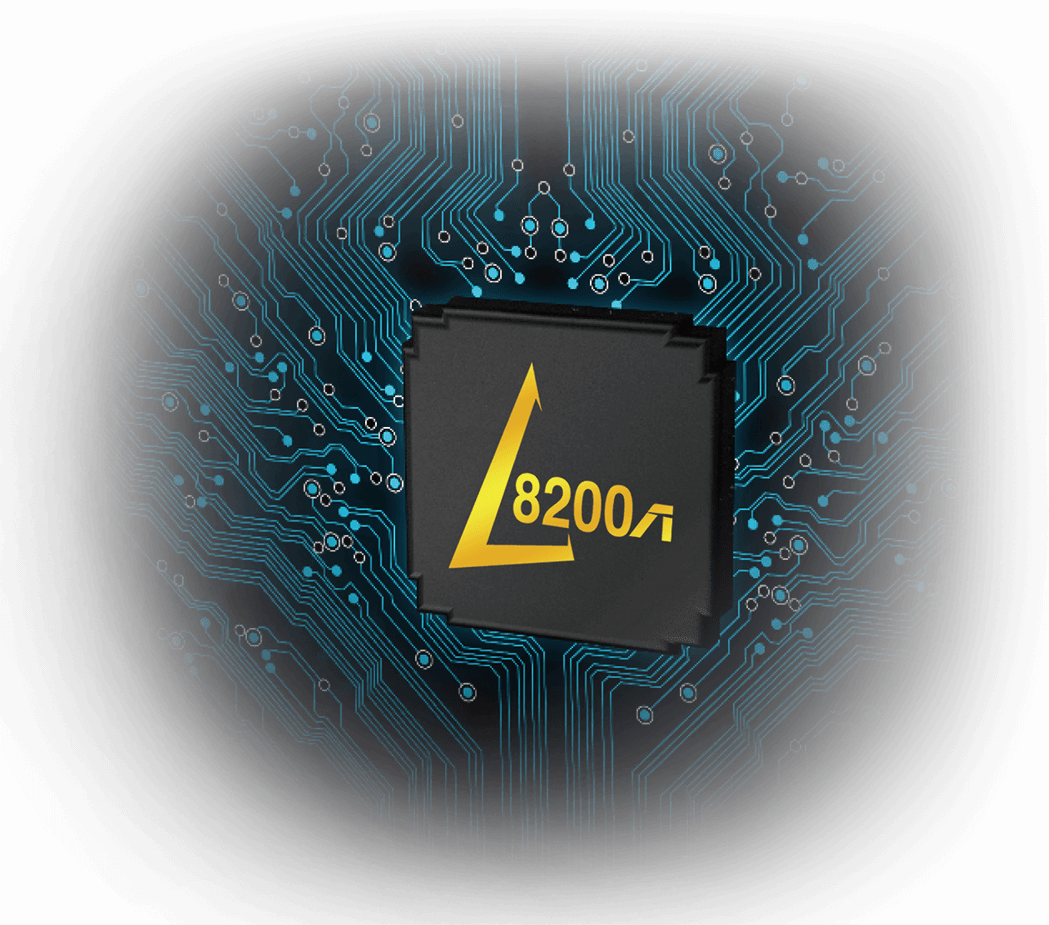 EXCLUSIVE GIGABIT ETHERNET
Experience ultra-fast gaming with the ASUS-exclusive Realtek® L8200A Gigabit Ethernet. With performance and stability enhancements, the LAN is optimized for CPU-efficient, low-latency data transfers.
Turbo LAN
Network-optimization software for customizable packet prioritization
Turbo LAN with cFosSpeed traffic-shaping technology adds even more lag-reducing support and an intuitive user interface, so you'll reduce lag by up to 1.45X — with no expert knowledge. It even includes Game mode to prioritize game-related data transmissions, smoothing network operations every time you play!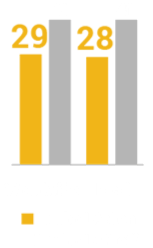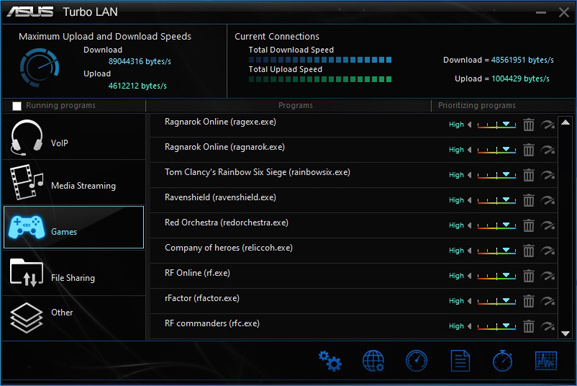 Real-time speed monitor

Grouping your own favorite list

Set the highest priority with one click

Set priority to speed up your application
Gaming audio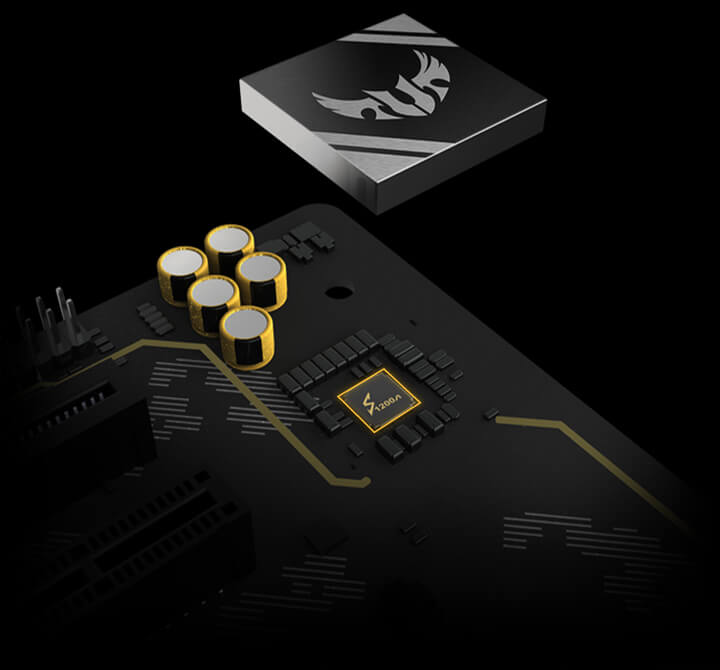 TUF Gaming audio cover

Effective shielding preserves the integrity of audio signals to ensure best quality.

Audio Enjoyment

Premium Japanese audio capacitors provide warm, natural, and immersive sound.

Exclusive S1200A Codec

Delivers an expansive soundstage and authorative dynamics.

Audio shielding

Separates analog/digital signal domains, significantly reducing multi-lateral interference.
signal-to-noise ratio
SPEC comparison

TUF Gaming X570 series motherboards utilize a unique audio codec designed in close collaboration with Realtek — the Realtek S1200A. It also features an unprecedented 108dB signal-to-noise ratio for the stereo line-out and a 103dB SNR for the line-in, providing pristine audio quality.
DTS CUSTOM FOR GAMING HEADSETS
Hone your battle skills with exclusive DTS Custom onboard audio. Utilizing advanced emulation techniques to create positional cues via stereo headphones, DTS Custom takes onboard audio to a new frontier. With three presets ― Aerial, Soundscape, and Tactical ― for different genres, you'll have a distinct advantage in every game.
AERIAL MODE
Experience audio as though hovering above the game world, with sound coming from ahead — perfect for MOBA, RTA, strategy and sports titles!
SOUNDSCAPE MODE
The ideal audio envelope for MMO, RPG, action and horror games — your ears will put you in the center of the action!
Tactical Mode
Shhh — is that an enemy just around the corner? DTS Custom emphasises detail for stealthy play, so you'll detect and locate every footstep!
OUTSHINE THE COMPETITION
A well-tuned system deserves a matching aesthetic. ASUS Aura offers full RGB lighting control with a variety of functional presets for the built-in RGB LEDs as well as strips connected to the onboard RGB headers. And it can all be synced with an ever-growing portfolio of Aura-capable hardware.
Learn more about ASUS Aura Sync.
Addressable Gen 2 RGB Header
RGB Header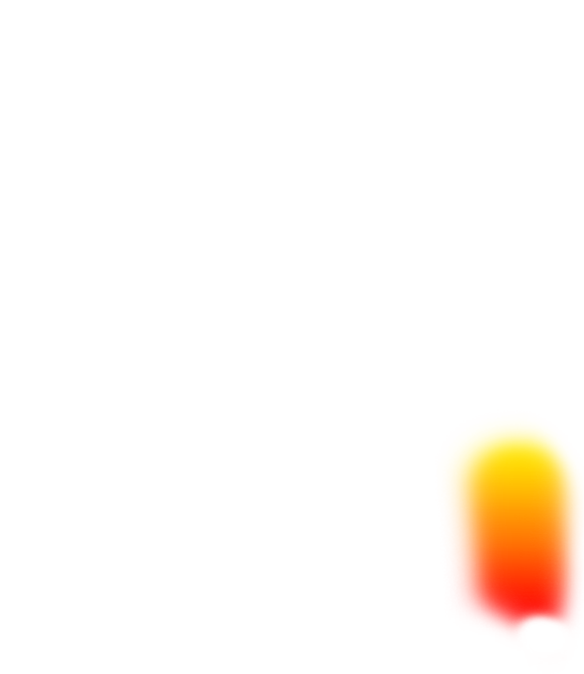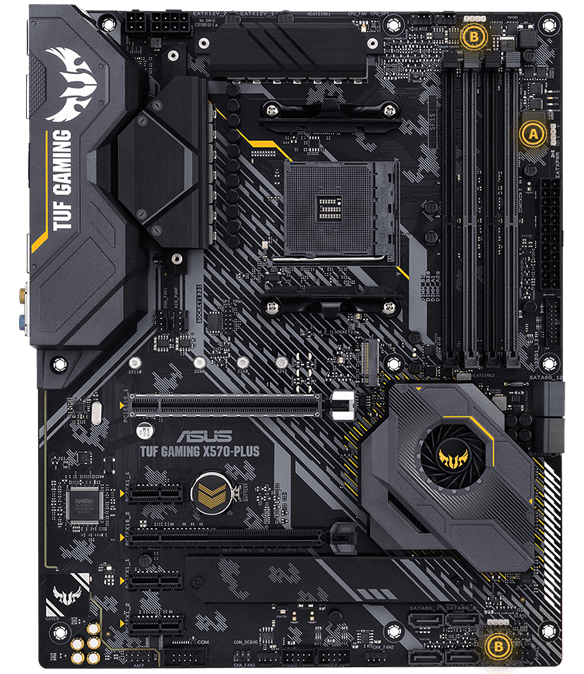 THE POWER OF AMD

AMD X570 Chipset
The AMD X570 chipset delivers outstanding overclocking capabilities for the latest AMD AM4 socket for 3rd and 2nd Gen AMD Ryzen™ /2nd and 1st Gen AMD Ryzen™ with Radeon™ Vega Graphics Processors. It is optimized for multiple GPU configurations, including NVIDIA SLI® and AMD CrossFireX™. It also supports x16 PCI Express® 4.0/3.0 lanes and provides 10Gb/s USB 3.2 Gen 2 ports and 6 Gb/s SATA ports for faster data retrieval.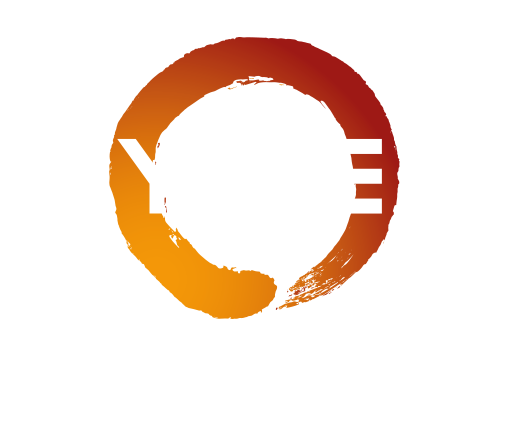 AMD AM4 Socket for 3rd and 2nd Gen AMD Ryzen™ / 2nd and 1st Gen AMD Ryzen™ with Radeon™ Vega Graphics Processors
The high-performance 3rd Gen AMD Ryzen™ processors are based on the next-gen 7nm Zen architecture and support up to 16 processor cores. AMD AM4-socket processors feature dual-channel DDR4 memory, native 10Gb/s USB 3.2 Gen 2 and x16 PCI Express® 4.0/3.0 lanes for superb performance.
Sours: https://www.asus.com/Motherboards-Components/Motherboards/TUF-Gaming/TUF-GAMING-X570-PLUS/
MSI MPG X570 Gaming Plus specifications
General
| | |
| --- | --- |
| Brand | MSI |
| Model | MPG X570 Gaming Plus |
| Product | Motherboard |
| Language | English |
| Filetype | PDF |
Memory
| | |
| --- | --- |
| Supported memory types | DDR4-SDRAM |
| Maximum internal memory | 128 GB |
| Unbuffered memory | ✓ |
| Number of memory slots | 4 |
| Memory slots type | DIMM |
| Memory channels | Dual-channel |
| ECC | ✓ |
| Non-ECC | ✓ |
| Supported memory clock speeds | 1866,2133,2400,2666 MHz |
Expansion slots
| | |
| --- | --- |
| PCI Express x1 (Gen 3.x) slots | 3 |
| Number of M.2 (M) slots | 2 |
Internal I/O
| | |
| --- | --- |
| Number of SATA III connectors | 6 |
| ATX Power connector (24-pin) | ✓ |
| 12V power connector | ✓ |
| USB 2.0 connectors | 2 |
| CPU fan connector | ✓ |
| Front panel audio connector | ✓ |
| Front panel connector | ✓ |
| TPM connector | ✓ |
| Serial port headers | 1 |
| Chassis intrusion connector | ✓ |
| RGB LED pin header | ✓ |
| Number of chassis fan connectors | 4 |
| USB 3.2 Gen 2 (3.1 Gen 2) connectors | 0 |
| USB 3.2 Gen 1 (3.1 Gen 1) connectors | 2 |
| Number of SATA II connectors | 0 |
| Number of Parallel ATA connectors | 0 |
BIOS
| | |
| --- | --- |
| Clear CMOS jumper | ✓ |
| BIOS type | - |
Rear panel I/O ports
| | |
| --- | --- |
| PS/2 ports quantity | 1 |
| Ethernet LAN (RJ-45) ports | 1 |
| USB 2.0 ports quantity | 2 |
| HDMI ports quantity | 1 |
| Digital audio optical out | 1 |
| S/PDIF out port | ✓ |
| HDMI version | 1.4 |
| DVI-D ports quantity | 0 |
| VGA (D-Sub) ports quantity | 0 |
| Firewire (IEEE 1394) ports | 0 |
| eSATA ports quantity | 0 |
| USB 3.2 Gen 2 (3.1 Gen 2) Type-C ports quantity | 1 |
| USB 3.2 Gen 2 (3.1 Gen 2) Type-A ports quantity | 3 |
| USB 3.2 Gen 1 (3.1 Gen 1) Type-C ports quantity | 0 |
| USB 3.2 Gen 1 (3.1 Gen 1) Type-A ports quantity | 2 |
Features
| | |
| --- | --- |
| Number of mounting holes | 9 |
| Windows operating systems supported | Windows 10 Education x64,Windows 10 Enterprise x64,Windows 10 Home x64,Windows 10 Pro x64,Windows 10 x64 |
| Audio chip | Realtek ALC1220 |
| Component for | PC |
| Motherboard form factor | ATX |
| Motherboard chipset family | AMD |
| Audio output channels | 7.1 channels |
| Motherboard chipset | AMD X570 |
Packaging content
| | |
| --- | --- |
| Cables included | SATA |
| Drivers included | ✓ |
Other features
| | |
| --- | --- |
| Quick installation guide | ✓ |
Weight & dimensions
| | |
| --- | --- |
| Width | 304 mm |
| Depth | 243 mm |
Network
| | |
| --- | --- |
| Wi-Fi | ✗ |
| LAN controller | Realtek RTL8111H |
| Ethernet LAN | ✓ |
| Ethernet interface type | Gigabit Ethernet |
Graphics
| | |
| --- | --- |
| Parallel processing technology support | 2-Way CrossFireX |
| Maximum resolution | 4096 x 2160 pixels |
Storage controllers
| | |
| --- | --- |
| Supported storage drive interfaces | SATA III |
| RAID levels | 0,1,10 |
Processor
| | |
| --- | --- |
| Processor socket | Socket AM4 |
| Compatible processor series | AMD Ryzen 3 2nd Gen,AMD Ryzen 3 3rd Gen,AMD Ryzen 5 2nd Gen,AMD Ryzen 5 3rd Gen,AMD Ryzen 7 2nd Gen,AMD Ryzen 7 3rd Gen,AMD Ryzen 9 3rd Gen |
| Maximum number of SMP processors | 1 |
| Processor manufacturer | AMD |
show more
Frequently Asked Questions
Below, you will find the most frequently asked questions about the MSI MPG X570 Gaming Plus.
The MSI MPG X570 Gaming Plus has a width of 304 mm.
The MSI MPG X570 Gaming Plus has a depth of 243 mm.
Yes, the manual of the MSI MPG X570 Gaming Plus is available in English .
Is your question not listed? Ask your question here
Sours: https://www.manua.ls/msi/mpg-x570-gaming-plus/manual
MSI MPG X570 Gaming Plus
The MPG X570 Gaming Plus is one of MSI's entry-level motherboards based on the AMD X570 chipset (the other one being the nearly identical X570-A Pro). An entry-level designation is somewhat misleading, however, as the X570 is a high-end platform in itself. Like all boards based on this chipset and launched in 2019, the Gaming Plus introduces the PCI Express (PCIe) 4.0 interface on the consumer market. PCIe 4.0 doubles theoretical transfer rates over PCIe 3.0, leading to improved performance for (primarily) SSDs that can utilize the added bandwidth.
MSI MPG X570 Gaming Plus: Key Features
As a rule, motherboards based on the X570 chipset are actively cooled using a fan mounted directly on the PCB, and the MPG X570 Gaming Plus is no exception. The VRM components are also cooled by heatsinks. Due to the board's entry-level positioning, MSI does not disclose what type of VRM is used but it seems to offer 8 CPU phases. It should nevertheless be capable of housing any Ryzen 3000-series CPU, but may not overclock as easily as more expensive options like the MEG ACE or Aorus Ultra. It comes with 8-pin and 4-pin 12V ATX connectors.
As with all X570 motherboards launched in 2019, the PCIe 4.0 interface is a key feature since it's only available to consumers via this platform initially. The MSI MPG X570 Gaming Plus is equipped with one PCIe 4.0-compatible M.2 slot for similarly capable SSDs, plus one PCIe 3.0 M.2 slot. One MSI-branding Lightning Gen 4 M.2 heatsink is included. Other hard drives and SSDs can be connected via the board's six SATA ports. It also has two full-length, x16-sized PCIe 4.0 slots for graphics cards, plus three x1 PCIe 4 slots. Multi-GPU setups using AMD cards is possible (CrossfireX), but Nvidia SLI is not supported.
Another feature it shares with all X570-based boards at launch is the RAM arrangement: the MPG Gaming Plus has four DDR4 memory slots (dual channel) and will hold up to 128 GB of RAM in total (four 32 GB modules). These will run in up to 4400 MHz in OC mode.
Being one of the more affordable motherboards with this chipset, there's only a bare minimum of LEDs and no onboard RGB. MSI's Mystic Light, which consists of a red LED, can however be complemented with RGB fans or strips via a header on the Gaming Plus.
MSI MPG X570 Gaming Plus Vs. X570-A PRO
Product
MSI X570 Gaming Plus
MSI X570-A PRO
Form Factor
ATX
ATX
CPU Support
2nd- and 3rd-gen AMD Ryzen
2nd- and 3rd-gen AMD Ryzen
Power Delivery
8-phase(?)
8-phase(?)
RAM Support (up to)
4400+ MHz (OC)
4400+ MHz (OC)
Memory Slots (Channels)
2 (4)
2 (4)
Max. RAM
128 GB
128 GB
PCIe 4.0 X16 Slots
2
2
PCIe 4.0 X1 Slots
3
3
SATA III Ports
6
6
PCIe 4.0 M.2 Slots
2
2
RAID Support
0/1/10
0/1/10
Network Adapters
Realtek 8111H Gigabit LAN
Realtek 8111H Gigabit LAN
USB Ports incl. header
8x USB 3.2 Gen 1 Type-A,
1x USB 3.2 Gen 2 Type-C,
1x USB 3.2 Gen 2 Type-A,
6x USB 2.0
8x USB 3.2 Gen 1 Type-A,
1x USB 3.2 Gen 2 Type-C,
1x USB 3.2 Gen 2 Type-A,
6x USB 2.0
SLI/Crossfire
N/Y
N/Y
When comparing the specs and layouts of the Gaming Plus and X570-A Pro it's obvious that the two are mostly identical. There are some design differences and the MPG Gaming Plus comes with larger heatsinks over the power delivery parts. The MPG board also comes with an included M.2 heatsink, which the X570-A lacks.
Meta-review (based on user reviews): Out of 169 user reviews examined, a vast majority are positive. Users are satisfied with the VRM, a fan that mostly stays silent and the attractive price. Some are less happy about inconveniently placed chipset heatsinks an I/O shield that is difficult to get in place.
Great value
Solid VRM
Mostly silent
Inconvenient layout
Few extras included
Sours: https://www.gamingpcbuilder.com/product/msi-mpg-x570-gaming-plus/
MPG X570 GAMING PLUS
Exclusive feature of Performance
Core Boost Technology
Combining 8+4 pin power connectors and premium layout design, that is ready for unleashing the maximum performance.
Server-grade PCB
Server-grade PCB provides higher PCIe 4.0 performance and long-lasting system stability without any compromised.
IR Digital PWM
Highest quality component IR digital power makes sure your system runs smoothly under the most extreme conditions.
PCIe Steel Armor
Protecting VGA cards against bending and EMI for better performance, stability and strength.
MPG X570 GAMING PLUS
HIGH-SPEED TRANSMISSION
AMD Turbo USB
Featuring the TURBO USB 3.2 GEN2, with reversible Type-C connector.
DDR4 Boost
The Fully isolated DDR circuit to deliver pure data signals for the best gaming and overclocking performance.
Lightning Gen 4 Solution
The latest Gen4 PCI-E and M.2 solution with up to 64GB/s bandwidth for maximum transfer speed.
MPG X570 GAMING PLUS
NEXT-GEN THERMAL SOLUTION
Extended Heatsink
MSI extended PWM heatsink and enhanced circuit design ensures even high-end processors to run in full speed.
M.2 Shield Frozr
M.2 thermal accessory. Keeps M.2 SSDs safe while preventing throttling, making them run faster.
Frozr Heatsink Design
Designed with the patented fan and double ball bearings to provide the best performance for enthusiast gamers and prosumers.
Zero Frozr Technology
AI tuning system that auto-adjust fan speed by chipset temperature, even eliminates fan noise by stopping the fans in low-load situation.
DIY FRIENDLY
MSI motherboards been designed with tons of smart features for convenient setup and usage, such as pin-header keep out zone, friendly SATA & USB location and multiple cooling solutions, so DIY users can pick and choose any gaming rig they want.
LEARN MORE
COOLING
Cooling is essential for a high performance PC to sustain intense workloads. MSI motherboards feature a heavy duty heatsink on the MOSFETs for reliable processor power delivery. Numerous fan headers with full fan speed control lets builders tune their system cooling the way they like it.
LEARN MORE
HARDWARE
MSI motherboards been designed to make the system assembly process as convenient as possible. An array of configuration settings and troubleshooting tools are available to ease installation and setup.
LEARN MORE
COMPATIBILITY
MSI motherboards are designed with both physical and device compatibility in mind. Pin-headers, SATA, and USB connectors are positioned away from other components and devices. A comprehensive DDR memory Qualified Vendor List (QVL), the result of extensive memory testing and tuning, makes it easier to pick from compatible products.
LEARN MORE
BIOS AND SOFTWARE
Complete your high performance experience with an array of performance enhancing software from MSI. From a loaded yet easy to use BIOS to potent live system tools, get the most out of your motherboard at any moment.
ENHANCED PERFORMANCE
High performance MSI motherboards are loaded with advanced features and the latest technology to overwhelm any challenge at hand no matter whether you're a gamer, prosumer, or PC enthusiast.
LEARN MORE
CPU
Power on your RYZEN processor with optimized circuit layouts and high quality power delivery parts for an incredibly stable operation.
LEARN MORE
MEMORY
MSI takes memory stability and performance to the extreme. We've designed an optimized memory circuit design for reliability and tested compatibility extensively in partnership with major memory manufacturers.
LEARN MORE
STORAGE
Connect any ultra-fast storage device and get into the game sooner.
LEARN MORE
USB
Plug in and start moving files lightning fast with high-speed USB, supported by all the latest connectors and boost tools.
IN-GAME ADVANTAGE
MSI motherboards are built with enhanced audio and advanced LAN networking capabilities that turn any gaming experience into an immerse one.
LEARN MORE
AUDIO
Deliver the highest sound quality through the use of premium quality audio components and get the most immersive sound experience when gaming. MSI motherboards let you enjoy breathtaking, gaming-changing sound.
EXHILARATING AND INSPIRING
Each MSI motherboard is built based on the specific topic in order to match different tastes and favors. Furthermore, MSI also adopts the modern style to design the heatsink through huge surface and sleek but simple cuts in order to make the heatsink and appearance looks ripped and powerful. Combined with neutral color, such as black, grey and silver, as the main background, MSI motherboard can perfect fit different RGB LED effects and strongly shows the gamers tunes.
LEARN MORE
Industrial Design
Satisfying gamers with what they really need, MPG GAMING PLUS is equipped with all the crucial gaming weapons. A legacy spirits comes back to life with lightning fast performance enabled by an optimized design and high quality components. Red GAMING DNA lives on!
LEARN MORE
MYSTIC LIGHT
Illuminate with MSI Mystic Light and bring the motherboard RGB lighting to life. Choose from millions of colors and sync across compatible devices.
LOYAL COMRADE
With years of experience, MSI is no stranger to building high-performance motherboards. Our R&D and engineering teams have reviewed countless designs, evaluated a wide selection of components, and developed products for reliability even under extreme environmental conditions.
LEARN MORE
COMPONENTS
Sourced from high quality components, built with precision manufacturing, and rigorously tested for stability, MSI motherboards are sure to last even under high performance loads and gaming conditions.
Sours: https://www.msi.com/Motherboard/MPG-X570-GAMING-PLUS
Gaming plus x570
MSI MPG X570 GAMING PLUS Gaming Motherboard AMD AM4 SATA 6Gb/s M.2 USB 3.2 Gen 2 HDMI ATX
Pros: -Lots of SATA ports -Supports Ryzen 3000 series out of the box -Well laid out
Cons: -MSI customer service is useless - 2 of the 6 SATA ports run from a buggy ASMedia ASM1061 controller, idiotically put as the FIRST 2 SATA ports
Overall Review: I bought this and planned on using it as a dual boot Linux/Windows box. (Linux for 90%+ and Windows for when I have no choice.) I basically had it sitting on the ground for months because I had a devil of a time getting Linux to boot. MSI's response when I asked them for help: "All MSI motherboards support windows. Unfortunately we don't support Linux technically, and the board has not been tested with Linux before so we have no idea." Which is fine, but say that up front in your marketing material. Anyways, I figured it was an early BIOS problem. 3 BIOS updates later and I found the answer buried deep in a technical forum. The ASMedia ASM1061 SATA controller doesn't like optical drives. Not being a technical expert, I can't say whether the problem is the chip or the Linux driver. BUUUUT it appears the be the chip based on what I've read, and the fact that the Linux driver hasn't been fixed for a chip that it about a decade old also indicates that the problem lies with the chip, not the driver. The worst part is that MSI made the ASM1061 SATA ports SATA1+2. I mean, come on guys. Using a buggy chip isn't really the best idea, but make them the LAST 2 ports (5+6) and maybe make them a different color also. Moving the optical drive from SATA 2 to another SATA port (i.e. one NOT using the ASM1061) fixed the problem and the system seems to be running great. All this is why I took 1 egg off. It's a simple problem to fix, but it shouldn't have been an issue to begin with. I'm using a Ryzen 5 3600 and slightly overclocked RAM. The only other odd thing I experienced involved the video. I have an Nvidia card and use 2 monitors: primary on DVI and secondary on HDMI. In CSM mode the DVI port was my primary. In UEFI mode the DVI port was not even recognized and the HDMI port was primary. Linux recognized the second monitor, but the picture was horrible. Installing the proprietary Nvidia drivers fixed that. Windows didn't even recognize the second monitor until the drivers were installed. Very weird. Good thing I had the second monitor or I wouldn't have been able to install Windows or get to the BIOS. This could have been an Nvidia issue, though so I didn't ding this motherboard for it.
Sours: https://www.newegg.com/MSI-MPG-X570-GAMING-PLUS/p/N82E16813144262
AMD Ryzen 5 3600 msi MPG X570 GAMING PLUS Hyper X PREDATOR RGB MWE 650W GALAX RTX 2060 GAMING RIG
A mere six months have passed since MSI told us that there would be no cheap X570 motherboards. But at just $160, MSI's MPG X570 Gaming Plus certainly seems cheap. Or perhaps six months of higher prices have changed our perspective? We do remember a time when the cheapest boards to use an enthusiast-class chipset were priced around $120.
Regardless of how we define cheapness, this board still gets you a voltage regulator with eight 46A MOSFETs for the CPU core on a board that undercuts the other "value-priced models" we've tested by a wide margin. That voltage regulator should be adequate to run the full range of Ryzen 3000processors at stock settings. Since our test CPU is a middle model, we'll push it a bit with overclocking.
Specifications
| | |
| --- | --- |
| Socket | AM4 |
| Chipset | AMD X570 |
| Form Factor | ATX |
| Voltage Regulator | 10 Phases (8+2) |
| Video Ports | HDMI 1.4 |
| USB Ports | 10Gbps: (1) Type-C, (1) Type A; 5Gb/s: (4) Type A; (2) USB 2.0 |
| Network Jacks | Gigabit Ethernet |
| Audio Jacks | (5) Analog, (1) Digital Out |
| Legacy Ports/Jacks | (1) PS/2 |
| Other Ports/Jack | BIOS Flash |
| PCIe x16 | (2) v4.0 (x16/x4) |
| PCIe x8 | ✗ |
| PCIe x4 | ✗ |
| PCIe x1 | (3) v4.0 (second excludes first) |
| CrossFire/SLI | 2x / ✗ |
| DIMM slots | (4) DDR4 |
| M.2 slots | (1) PCIe 4.0 x4, (2) PCIe 4.0 x4 / SATA |
| U.2 Ports | ✗ |
| SATA Ports | (6) 6Gb/s |
| USB Headers | (2) v3.x Gen1, (2) v2.0, |
| Fan Headers | Fan Headers |
| Legacy Interfaces | Serial COM Port, System (Beep-code) Speaker |
| Other Interfaces | FP-Audio, (2) RGB LED, TPM, (2) ARGB LED, Corsair LED, RGB LED |
| Diagnostics Panel | ✗ |
| Internal Button/Switch | ✗ / ✗ |
| SATA Controllers | ASM1061 PCIe 2.0 x1, Integrated (0/1/10) |
| Ethernet Controllers | RTL8111H PCIe |
| Wi-Fi / Bluetooth | ✗ |
| USB Controllers | ✗ |
| HD Audio Codec | ALC1220 |
| DDL/DTS Connect | ✗ |
| Warranty | 3 Years |

The MPG X570 Gaming Plus has very little going for it outside of the adequate-capacity voltage regulator, though it does a fair job with the basics. We still get PCIe 4.0 to all the board's slots, and the audio codec is the same ALC1220 we would expect to find on $200+ models. And that audio codec still feeds five rear-panel audio jacks and a front-panel HD Audio header, because there wouldn't be much value to crippling it with cheaper connectors.
Zooming in, we also find a tiny button for flashing the firmware which, lacking the ASIC that allows certain pricier boards to update firmware without certain hardware, seems only a little out of place on a model this inexpensive. We also see a PS/2 port for legacy keyboards and mice, two USB 2.0 ports that we'll assume are for contemporary keyboards and mice, four USB3 Gen 1 ports (5Gbps), Type A and Type-C Gen 2 ports (10Gbps), Gigabit Ethernet via a low-cost Realtek controller, and a digital optical audio output.
With four of the CPU's PCIe 4.0 lanes going to an M.2 slot and four more to the X570 PCH as AMD intended, all sixteen remaining lanes go to the top PCIe slot in fixed fashion. You won't be running SLI on this board, but you might be tempted to use the second x16-length slot to feed a second card in a CrossFire array, though that would be in x4 mode through the chipset.
The three x1 slots are even more limited: Not only do they compete with everything else on the chipset for bandwidth, but the top x1 slot gets disabled whenever a card is detected in the second x1 slot. And that automatic selection explains why we see only one PCIe pathway diverting switch on the entire board, behind the first PCIe x1 slot.
Users have told us (via Newegg reviews) that SATA ports 1 and 2 are to be avoided, as these are the two that are fed by the board's PCIe 2.0 x1-to-SATA adapter. Ouch. While that part is listed in both the web specs and user manual, neither of those official sources would even tell us that much.
Builders hoping to use the money saved here to splurge on a case might want to hold back a little, as the MPG X570 Gaming Plus has no Gen2 front-panel USB header. On the other hand, those retaining an old high-end case might appreciate that this board has two USB3 Gen1 front-panel headers.
The MPG X570 Gaming Plus's bottom edge is lined with headers for front-panel audio, one (of two) RGB cables, TPM, four (of six) PWM fan headers, serial COM port, two dual-port USB 2.0, one (of two) dual-port USB 3.0, and an Intel-spec front-panel LED/button group. Above those are a factory (reserved) header, chassis intrusion, PC speaker/buzzer, and one (of two) ARGB headers. The other RGB and ARGB headers are located near the board's upper-front corner.
Capable of supporting either PCIe/NVMe or SATA interfaced drives, the second M.2 header is to the left of the PCH fan.
The MPS X570 Gaming Plus includes a printed manual in the box, along with a snap-in I/O shield, driver/application disc, two SATA cables, a case badge, an M.2 heat spreader, quick installation guide, and several other pieces of documentation.
MORE: Best Motherboards
MORE: How To Choose A Motherboard
MORE: All Motherboard Content
Thomas Soderstrom is a Senior Staff Editor at Tom's Hardware US. He tests and reviews cases, cooling, memory and motherboards.
Sours: https://www.tomshardware.com/reviews/msi-mpg-x570-gaming-plus
You will also like:
Yes, how does she live. And how are you with her. agreed Vitek. There was an exchange of pleasantries. - It will be easier to show here than to tell.
11693
11694
11695
11696
11697