R AND S APPLIANCE REPAIR

Appliance Repair Washer Repair Refrigerator Repair Appliance Service Dryer Repair Dishwasher Repair
Brevard County's Top refrigerator repair
Over 20 Years Experience
Click Here For More Infomation
---
Appliance Repair
R & S Appliance Repairs can fix just about any appliance. From dishwashers, stoves and refrigerators, to washers, dryers and microwave ovens, your appliances do everything from make your life easier. It is important to have an Indian River appliance repair and service company help you to maintain your appliances so they will last longer, and to repair your appliances if and when they do falter. You may ask yourself, should I repair or replace my existing appliance? If you are wondering how much more life you will be getting out of your current appliance, or your appliance is unable to be repaired, then you will have to decide if you want to buy new, or save money by purchasing a used appliance. With the average lifespan of most appliances being in excess of 10 years, it is feasible to buy a used appliance that will last you 7 or more years. If your appliances such as dishwashers, stoves or refrigerators are coming to the end of their lifespan, then it may be time to consider a replacement. If you do need to replace your appliance, consider buying a like new or used washer, dryer, refrigerator, stove or dishwasher from R & S Appliances. We carry a full line of beautiful used and like new appliances at a price that your family can afford. From cooktop ranges and ovens to refrigerators and washers and dryers you can find them at R and S Appliances.
---
Washer Repair
Your washing machine is one of the hardest working appliances in your home. Most families can easily wash and dry two loads a day. While you go about your business, your washer is on the move agitating and spinning, washing and rinsing to get your clothes clean. With so much use, washing machines need occasional maintenance and repairs. Washing machine timers, clutches, drive couplings or spin solenoids can wear out-- and when they do, it's usually at the most inconvenient times. It's no time to procrastinate when your washing machine or dryer needs repairing. We can fix a variety of washing machine brands, such as Maytag, GE, Whirlpool, Kenmore and many other brands. We will obtain parts for your washer or dryer if needed and can repair and/or replace washing machine water pumps, clutches, hoses, switches, belts and solenoids.
---
Refrigerator Repair
Keeping your refrigerator efficiently maintained is imperative to food safety. When your refrigerator is not cooling properly, it's often hard to detect. When the freezer stops working, you may realize it only after your freezer items thaw out. Scheduling an appointment with a R and S Appliance repair as soon as possible is a must. With the cost of food being so high, you can't afford to just throw it out. If you notice that your food is starting to thaw, immediately call us and try to transfer your food to an ice chest with ice, or to another refrigerator or freezer. To save money, you may be tempted to try to repair your refrigerator on your own, unless you are an experienced appliance repair tech, repairing a fridge without taking the necessary safety precautions is not recommended. Injuries and even death may result from repairing any appliance, including a refrigerator or freezer. Electrical standards must be met and considered first by an experienced, licensed appliance repair technician. Before you attempt to repair any appliance yourself, please call us. You'll be pleased with the affordable appliance repair pricing and you can rest knowing that a qualified, fully licensed and insured appliance repair technician will fix your refrigerator, or be able to replace your existing refrigerator at an affordable price.
---
Appliance Service
R & S Appliance Repair is fully certified, licensed and insured. Our exceptional customer service along with our knowledgeable and friendly staff makes us the best choice in appliance repair. Our goals at R & S Appliance Repair are to give personalized service to each and everyone of our customers, to Inform our customers with clear pricing on all appliance repairs or appliance sales, discussing all charges up front - no hidden or unexpected costs, and to provide professional service, with the customers needs put first.
---
Dryer Repair
Your dryer is a major appliance in your home that you do not want to do without. R & S Appliance Repair, with over 20 years experience, will be able to diagnose, repair and get your dryer working in perfect order in no time at all.
---
Dishwasher Repair
Courteous, Same Day Appliance Repair Service. When our appliance repair techs come to your home or business to repair your appliances, they will immediately get to work on diagnosing and repairing your faulty appliance. We also understand the importance of keeping your home neat and clean. Our techs are meticulous and tidy ... When we have completed our job and left your home--- the only thing we leave behind is a working appliance. Your home is your castle, and your appliances play an important part in your daily routine. Leaky dishwashers or malfunctioning washers and dryers can put a family into a tailspin
---
R and S Appliance Repair
For more than 25 years, Rick Powell / R & S Appliance Repair has provided appliance repair in Indian River County and Barefoot Bay areas. We know the ins and outs of appliance repair. Our knowledge can make the difference between a successful repair and a costly one.
---
LOCATION
850 Evernia Street ,
Sebastian, FL 32958
HOURS
Monday:
8:00 AM - 6:00 PM
Tuesday:
8:00 AM - 6:00 PM
Wednesday:
8:00 AM - 6:00 PM
Thursday:
8:00 AM - 6:00 PM
Friday:
8:00 AM - 6:00 PM
Saturday:
Appointment - Only
Sunday:
Closed - Closed
Click Here For More Infomation
Talk To Us Today

Our team will provide our customers with the best most accurate information. Call and let us prove that we are you best choice.

(772) 925-9025
---
Thousands of Satisified Clients
RS Appliance Repair Ltd. provides repairs and installations on most major brands. Servicing Vero Beach and surrounding areas.
Click Here For More Infomation
---
---
R and S Appliance Repair Location
Sours: http://www.indianriverappliances.com/
Brandt's Appliance Service prides ourselves on quality customer service. All of our technicians are factory trained and authorized for all brands. Everyday, we repair refrigerators, washers, dryers, dishwashers, microwave ovens, ice makers, ice machines, garbage disposals, ovens/ranges, trash compactors, cooktops, grills, vent hoods, and more.
Quality Service
Professional Staff
Family Owned
Motivating employees to work at their full potential is the main premise of successful management. You've got to get your team to not only understand your company brand, but also to understand their personal brand. We are proud of each and every one of our appliance technicians and we know it takes structured leadership to get the results that our business produces. Vince Shababy has proven time after time that he has the ability to get it done. Without a doubt he is a proven leader and we are proud to have him on our team.
"In today's world where you can go to a store and not even get so much as a smile from the customer service people I must say it was a pleasure to work with this company from the phone call to set the appointment all the way thru the completion of the repairs everyone involved were courteous professional and just a joy to work with. Thank you so much."
Sours: https://www.brandtsapplianceservice.com/
How It Works
Step 1
Pick a Service
Find your service in Vero Beach, check out the up-front prices and highly reviewed Independent Service Pros.
Step 2
Book Online
Simply tell us what the problem is and when and where a Pro should show up.
Step 3
Pay After Work is Done
We connect you to a Pro who will fix your problem – you pay only after the work is done.
14KContractors
Nationwide
4.5 average rating nationwide
Local, Same-day Appliance Repair in Vero Beach
Because temperatures can climb up to 97° in Vero Beach in the summer and dip to 55° in the winter, your house needs to be cozy with every appliance operating correctly.

Of all services, refrigerator repair is common in Vero Beach, and there's no need to overspend. Typically, a new refrigerator runs between $1,000 and $2,000, but refrigerator repair services in the Miami area cost much less.

ProConnect offers quick and reliable appliance repair service featuring next-day or same-day visits.

Our highly reviewed local experts in Vero Beach will start your appliance repair quickly.
Quality Service from Vero Beach Appliance Repair Pros
American Home Shield ProConnect™ teams up with local technicians who are experts in appliance repair, including refrigerator repair—which saves you time scrolling and seeking out highly rated, reliable professional appliance repair. With a curated list of high-quality, vetted experts and an average rating of 5.0 stars per job, you can rest assured ProConnect is delivering quality service in the area.

Our experts are members of the Vero Beach community who know the needs of homeowners in the greater Miami area. Such insider knowledge, together with top-level technical skills, allows our contractors to provide the best appliance repair in Vero Beach.
Book Now
Pay by the job, not by the hour.
Get your cost up front. There's no pressure and no surprises.
Broken appliances can disrupt your entire day, so you need it repaired ASAP. At the same time, you want to know the precise appliance repair cost.

We have flat-fee upfront pricing, no trip charge fee, and our low-price guarantee. It's as straightforward as making your appointment online and picking a two-hour time slot for your contractor to arrive. You're able to track your professional online as they're on their way to your house, and you won't pay until your appliance is repaired.

Reliable, quick appliance repair in Vero Beach has never been easier.
30 Day Guarantee
Plan Ahead and Save money with a Home Warranty
Vero Beach has a median household income of $61,173, so its homeowners are looking to save when dealing with devices that require care, from refrigerators and stoves to dryers and dishwashers. When you compare the average cost of appliance repair in Vero Beach, FL with a home warranty, you will see there is a large amount of savings to be had with the long-term solution of a warranty.

Our warranties aren't the same as insurance. We offer plans for people who have appliances they want to keep in good working order. A home warranty is a year-long home service plan that helps with the cost to replace or repair parts of a home's systems and appliances.

An American Home Shield home warranty can help save you cash when main appliances and systems get worn down. And if your covered item can't be fixed, we'll replace it. Guaranteed.
Compare Our Plans
Home Warranties Start As Low As
On average, home warranty plans cost from $500 to $700 per year. Our plans begin as low as $39.99 per month.
Adjust Your Trade Service Call Fee to Pay Less Per Service Call or to Lower Your Monthly Payments
Compare Our Plans
Average Cost to Repair Without a Home Warranty in Vero Beach, FL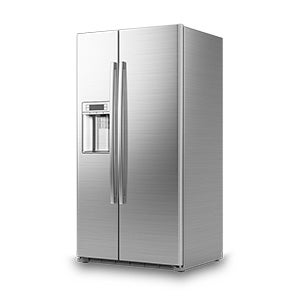 Refrigerator
$324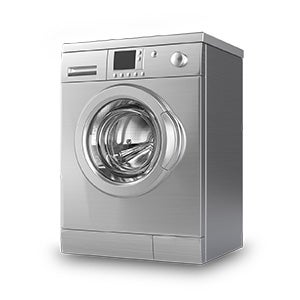 Washer
$359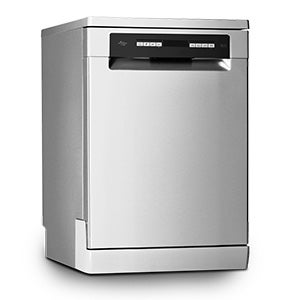 Dishwasher
$281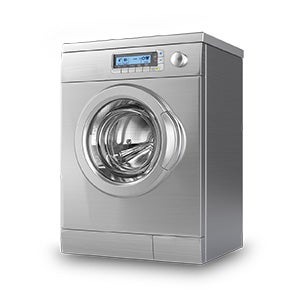 Dryer
$221
Repair/replacement cost ranges are the twentieth and eightieth percentile of U.S. costs as reported in A Study of Homeowners' Appliance and Home Systems Service Experiences, a nationwide survey of homeowners conducted in 2019 by ClearVantage for American Home Shield. Further reproduction or use is expressly prohibited.
Appliance Repair Service in Vero Beach FAQ
If your refrigerator isn't staying cold, there likely is an issue with the condenser coils. When your condenser coils are clogged, air can't circulate properly and refrigerant is unable to cool as it passes through the condenser coils. Fixing this problem could be as simple as unplugging the refrigerator and cleaning the coils.
The ProConnect 30-day guarantee assures you that if there's a problem with your completed repair within 30 days, we'll set up another visit on us.
Whether or not it is worth repairing your refrigerator can be decided by the style of your refrigerator and its age. Because of their long lifespan and the fact that the cost of their appliance repair is lower than stand-alone models, built-in refrigerators are worth repairing at any age.
Sours: https://www.ahs.com/services/appliance-repair/vero-beach-fl/
Appliance Sales & Repairs in Vero Beach, FL
Kane's Appliance is a longtime household appliance repair service in Vero Beach, Gifford, Florida Ridge, and South Beach, FL. As a family-owned and operated local business, we pride ourselves on offering excellent workmanship and first-rate customer service, as well as highly competitive prices on appliance repair services and appliance sales.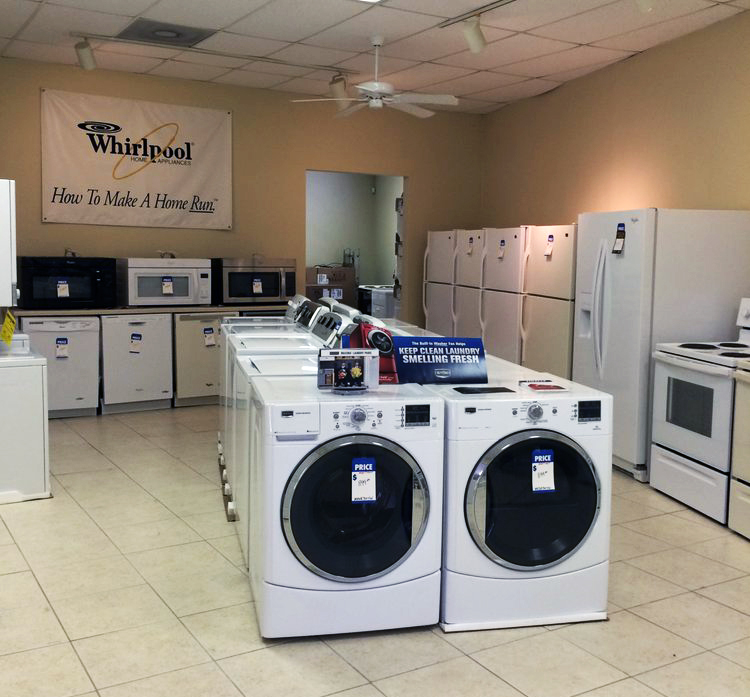 Appliance Repair & More
As a homeowner, you rely on your appliances for countless household tasks. From washing the dishes to doing the laundry and keeping your food nice and fresh, dishwashers, washer and dryer sets, refrigerators and all of your other appliances are often on call 24/7. So when one of them starts acting up—or stops functioning altogether—you need a small appliance repair service that can provide the fast and effective repairs you need without breaking the bank. Since 1975, Kane's Appliance has been a trusted source for appliance repair in Vero Beach, FL, offering high-quality service, reliable results and the excellent customer care you should be able to expect from a local, family-owned and operated business.
Kane's Appliance specializes in the small appliance repair of standard household appliances, including stoves, refrigerators, laundry machines, garbage disposals and much more. In addition, as an authorized Whirlpool dealer, we offer competitively priced appliance sales in Vero Beach, FL. Our aim is to provide high-quality appliances, dependable dryer, washing machine, and microwave repairs, good deals and the best customer service in the area. Customers have been relying on Kane's Appliance for over 40 years, and we hope to welcome you into our business soon. Here are a few of the many reasons why you should contact us:
We are a local, family-owned and operated appliance repair shop serving Vero Beach, FL since 1975.
We are an authorized Whirlpool factory dealer, carry factory-certified parts and offer manufacturer warranties.
We offer 30-day labor warranties on all repair jobs.
We are licensed and insured for your protection and peace of mind.
We offer competitive rates on repairs and great deals on appliances.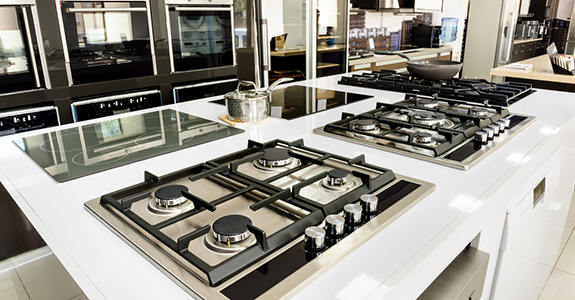 ---
Areas Served
Providing appliance sales and small appliance repair to Vero Beach, FL and surrounding areas:
Barefoot Bay, FL
Lakewood Park, FL
North Hutchinson Island, FL
Sebastian, FL
Wabasso, FL
Indian River County, FL
Sours: https://kanesapplianceservice.com/
Beach vero refrigerator repair
Same Day Appliance Repair Vero Beach
An In-Home Appliance Repair Company servicing all major brands, makes & models.
We currently service
Are you having this problem?
GE refrigerator was frosting over and snow started building up on the back cover. When our technician check it, he found the heating element went down and was not defrosting the refrigerator. We ordered the heating element and replaced it few days later. Since then, fridge started working as normal
Call us now if your having this problem.…
WHAT HAPPENS WHEN YOU OVERLOAD YOUR WASHING MACHINE?
Let's face it, no one likes doing laundry and there is nothing worse than having a mountain of clothing overflowing your laundry baskets. Our first instinct is to throw all our laundry into one load and it's easy to do so because everything can squeeze! Many homeowners don't realize overloading their washing machine can damage it and damaged the efficiency of your washer.…
Same Day Appliance Repair Vero Beach
Sours: https://www.facebook.com/SDARFlorida/
Whirlpool SxS and Bottom Mount Dual Evaporator Refrigerator Theory of Operation
appliance repair in Vero Beach, FL
Relevancy Ranking
1.
Alan Kea Appliance Repair
I should have wrote a review years ago but later is better than never. Allan is honest, trustworthy and dependable. Whatever issues...
2.
Dave's Appliance
Appliance Repair

1136 34th Ave SWVero Beach, FL32968

Open ⋅ Closes at 5:00PM
(772) 794-7714
Referral from Jul 02, 2017

We have an LG French Door bottom Freezer. I have been having trouble with the fridge freezing some things. Yesterday it stopped making...
Dave at Dave's Appliances takes great care of us & has saved multiple appliances for us! 772-794-7714
3.
Campbell's Appliance Repair
Appliance Repair

720 23rd Pl SWVero Beach, FL32962

Open ⋅ Closes at 5:00PM
(772) 564-0057
Referral from Feb 04, 2013

Anyone in Vero Recommend a good appliance repair company. Stove broke ;/
Michael Campbell's appliance repair 772. 564. 0057
Referral from August 14, 2014
Can someone recommend a CHEAP refrigerator repair man?
Referral from March 15, 2018
Referral from May 4, 2013
Referral from September 15, 2017
Referral from September 23, 2017
Looking for a certified Maytag appliance repair person to look at a washing machine about 1 yr old. We're in the edge of Ft Pierce. TIA
Referral from February 4, 2013
Anyone in Vero Recommend a good appliance repair company. Stove broke ;/
Referral from June 12, 2013
Hey Sebastian peeps- Anyone know of a REASONABLE appliance repair person? My dryer is hot heating up. Or perhaps this could be a DYI job?
Referral from February 17, 2016
For any other restaurant owners on this page: does anybody have a good electric convection oven repair person?
Referral from August 26, 2017
Referral from June 24, 2017
Referral from July 26, 2017
I was looking for a reliable local appliance repair service so I searched this site. The highest recommendations were for Dave's Appliances. I can't thank this group...
Referral from July 8, 2014
Can anyone recommend a reliable, honest and won't empty my wallet appliance repair in Vero Beach? I've spent time trouble shooting and I am at loss. Thanks.
Referral from July 26, 2015
Do we have any refrigerator repair people in our group here? My Whirlpool side by side Model ED22PQXDN02 started thawing overnight. Turned up cooler all the way and it...
Referral from May 10, 2016
Used the "search" function on here today (super easy!) to find an appliance repair guy that can fix my broken ice maker in a timely way (my usual one has been too busy...
Referral from January 18, 2016
Need recommendation for an honest dryer repair company.
Referral from December 22, 2016
I am looking for a good local business for refrigerator repair? Thank you!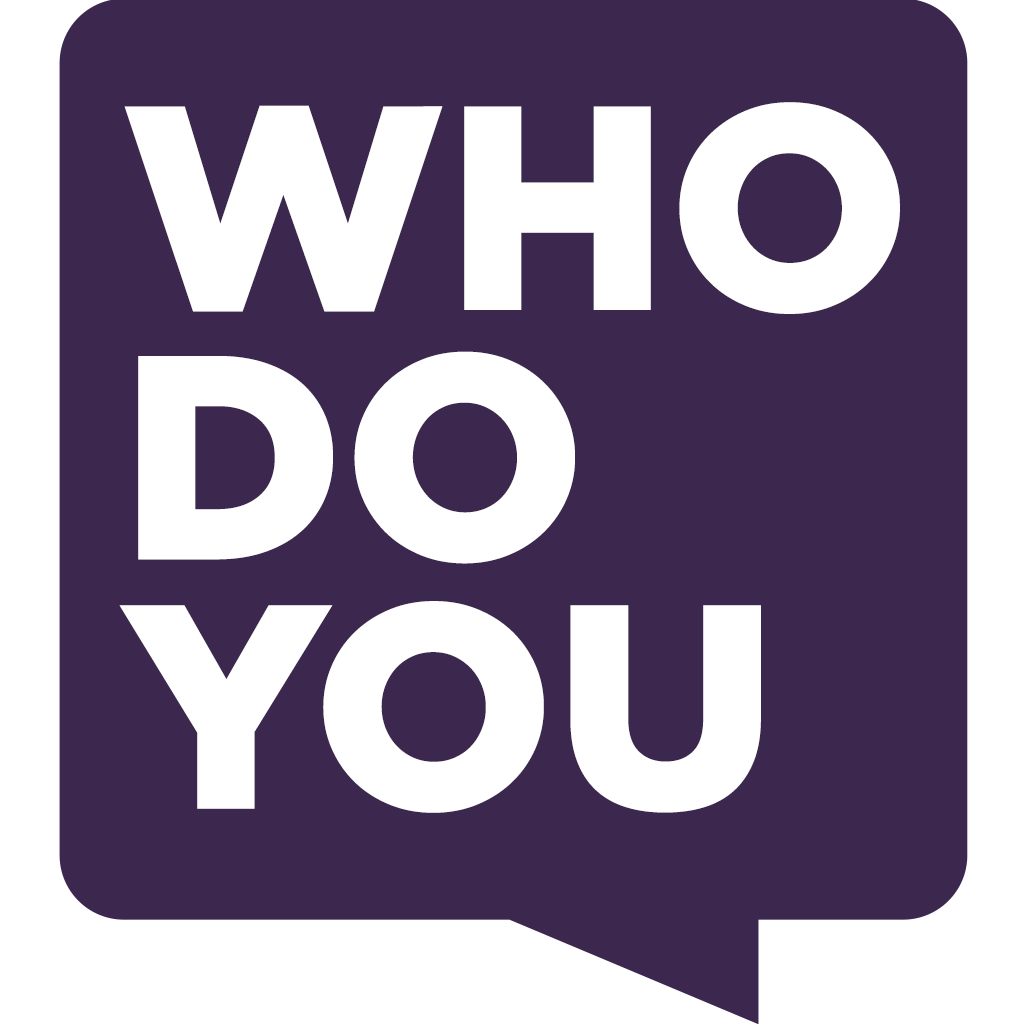 Sours: https://www.whodoyou.com
Now discussing:
We drank. He took me to the shower, where we repeated the experience. Early in the morning he once again entered me half asleep and went home. His name was Olezhek. I used to live like a real nun.
676
677
678
679
680