Our Adoption Process - Central Illinois Doodles
Providing Families With Loving, Healthy, Superior Bernedoodle & Goldendoodle Puppies
Many people want to know how the adoption process works when they fall in love with a specific puppy. Our adoption process is simple and straightforward to take the stress and hassle out of your search for the perfect pet. Here is A to Z's process of how to adopt a Bernedoodle puppy or Goldendoodle puppy from Central Illinois Doodles.
Step 1: Research!
Picking out a puppy is like picking out a new family member. As reputable Goldendoodle breeders & Bernedoodle breeders, we care about each of our animals, and we want them each to live a good life with a good family. We encourage all our customers to do their research and understand the different breeds and their specific traits, and take time to get to know us, the breeder, what we offer, and whether or not it's the right fit for your family.
Click on the breed to learn more about our special Goldendoodle puppies or Bernedoodle puppies.
You'll find information on all our available puppies here. We take pride in keeping our website current, with available puppies and sold puppies always up to date. Therefore, if you see a puppy you like, and the website says "available," you'll know that it is! When you fall in love with one of our puppies, the next step is to contact us by email or phone.
Step 2: Get in touch!
We at Central Illinois Doodles believe in the personal touch and getting to know all our customers to ensure that your puppy is a great fit for you and your family. That's why before placing a deposit, we ask that you please get in touch with us and let us help you find the perfect puppy.
See a puppy you like? Reach out! We can't wait to meet you!
Contact Us
Step 3: Reserve your puppy!
Once we've answered all your questions and discussed your puppy to ensure it's the right one for you, the next step is to reserve your puppy with a non-refundable deposit of $300 for Goldendoodle puppies and $500 for Bernedoodle puppies.
To reserve your puppy, click on the available puppies page and find your specific puppy. Click on the profile of the puppy you wish to reserve. You will then be taken to that puppy's own profile page. From here, click on "Make a Deposit" to pay your deposit fee through PayPal.
Why PayPal? We prefer this method because it offers buyer and seller protection to have peace of mind about your purchase.
Once you place your deposit, keep an eye on your email inbox because you'll receive a receipt for your payment that shows the puppy you've reserved as well as the remaining balance due for your new Goldendoodle or Bernedoodle puppy.
Our goal is to work with you and ensure a happy, stress-free experience. Rest assured, if any issues come up during the process, we'll do our absolute best to work it out together so that you come away happy.
If all our puppies happen to be reserved, sign up to our notification list to be the first to hear about new litters! We never send spam and keep all your information confidential.
Join Our Notification List
Step 4: Watch your puppy grow!
Once our puppies reach a minimum of 8 weeks old, they are ready to leave our home and make their way to yours! Until then, we'll be in communication with you as they grow. We'll upload bi-weekly posts to their profiles to keep you posted on your puppy's growth, health, and development.
During these 8 weeks, it's a good idea to begin readying your home and preparing to have a new puppy with you and your family. You can email or call us anytime to go over what specific things we recommend to have on hand when welcoming your new Goldendoodle puppy or Bernedoodle puppy to your home.
On some rare occasions, our puppies are not quite ready to leave their nest at 8 weeks, and for their health and wellbeing, we reserve the right to hold them longer than this should they need it. Should this happen in your case, rest assured you will be kept in the loop on all aspects so you know when you can expect your puppy to come home.
Step 5: Bring your puppy home!
Picking Up Your Puppy
If you live within driving distance and plan to pick up your new puppy in person, we'll make arrangements for you to arrive at our facility on an agreed date and time so you can plan.
Your puppy comes with all the paperwork, health records, a small bag of food, plus a basket of welcome gifts, toys, and treats carefully hand-picked for your specific Goldendoodle or Bernedoodle to help your new puppy settle into their new home with you.
Your final payment will be due at the time of collection. The preferred payment method is cash or Venmo. We regret that we cannot accept any checks. In some circumstances, we can accept PayPal, or credit and debit cards although a 3% processing fee will imply. Hence, we encourage all our families to arrive prepared with the correct amount of cash or venmo to ensure a smooth transaction.
Shipping Your Puppy
If you don't live near us or would prefer to have your puppy shipped to you, we can make the arrangements, no problem.
Many people worry about the potential risks of flying a young puppy to his or her new home. We at Central Illinois Doodles want you to feel comfortable with our process and handling your puppy. We have shipped puppies all over the USA and have had 100% success with this due to our rigorous health checks and high standards. Of course, puppies can and do catch colds and minor illnesses while in transit, whether they travel in a car or on an airplane. Before your puppy is shipped, they must undergo an additional wellness check with the vet to confirm they are fit to fly. Rest assured, your puppy will be 100% healthy when they leave our home.
When your puppy is shipped from our facility, he or she will travel safely in a crate with food, water, and paperwork attached to the exterior of the crate. We regret that airline travel security prevents us from including our special goodie basket at this time.
Our preferred payment method for shipping is Venmo, and payment of your balance is due 5-7 days before we book the flight for your puppy and arrange the transportation.
Step 6: Settle in with your new puppy!
The first few weeks of having your new puppy home are important. Establish a routine, help your puppy settle in, and start implementing some light training. Remember that your puppy will need time to get used to you and their new environment. At just 8 weeks old, they have a lot of growing, learning, and socializing to do, so be patient and in time with the right care and lots of loving your Goldendoodle or Bernedoodle will become the most loyal, loving, and wonderful friend you could ask for.
Training
At this time, we do not offer specialized training packages. We are very interested in providing professional training services to our customers, and we are looking into formally offering this in the future. For now, we do highly recommend that you find an experienced trainer in your local area.
Microchipping
We are happy to microchip your reserved puppy upon request. There is a $45 fee if you would like to have your reserved puppy microchipped. Please contact us to arrange this.
See Our Available Puppies
Sours: https://centralillinoisdoodles.com/adoption-process/
Louie-IL available for adoption!
UPDATE: LOUIE HAS BEEN ADOPTED!
••••••••••••••••••
♥️Louie-IL, a 9 month old Goldendoodle puppy♥️ is available for adoption. He is in a foster home in Glen Carbon, IL. He is very sweet but needs continued training on demand barking, pawing for attention and he needs socialization on walks. He is stubborn and not a people-pleaser.
Please make sure you fit ALL of Louie's requirements BEFORE applying for him.
• Needs his own physical fence and yard to romp and play in.
• Townhomes or apartments may not be his best fit as he barks often indoors.
• Would love a doggy sibling.
• Needs a home where children are 12 years old or older.
• Still a learning, growing puppy - he needs a family that understands this and will work with him.
• Would do best with an active family, backyard play is simply not enough for this little Energizer Bunny!
• While we typically allow out of state adoptions, due to COVID please only apply if you are within a 300 mile radius of Louie's foster home.
‼️Please read his listing in full here BEFORE applying: https://www.petfinder.com/…/glen-ca…/idog-rescue-inc-tx1224/‼️
•NO Petfinder Inquiries, please. Apply for Louie if you are interested in adopting him•
Sours: https://www.facebook.com/IDOGRescue/videos/louie-il-available-for-adoption/576840489626103/
Golden Doodle Puppies
All of the puppies have found their forever homes.
We have Golden Doodle Puppies!  Hi everyone, we were born in a foster home for As Good as Gold on 8/26/18.  We just turned 6 weeks old and there are still some of us that still need our forever homes.  We will be ready to go home on October 21st.
If you are interested and fit the criteria below, go to our link to read about our adoption process and fill out an application:  https://www.asgoodasgold.org/adopt-a-golden-retriever/.   Also, please notify us at: [email protected]
Must haves in our forever homes:
Someone who is home a lot.  At this age, we can't be in a crate for more than 2 hours due to our tiny bladders
Someone who is willing to take me to at least two series of positive reinforcement obedience classes
Sours: https://www.asgoodasgold.org/portfolio/golden-doodle-puppies/
Welcome to the "Illinois Miniature Goldendoodle Rescue" page here at Local Dog Rescues! Thanks for stopping by! If you are a first time visitor, then congratulations on your decision to adopt a dog! Your are about to improve (and potentially save!) the life of one lucky pup, as well as to immeasurable improve your own happiness! Every state page here on Local Dog Rescues contains a complete list of all the local rescue organizations that we have identified in each state. You will be able to see all their current contact information, as well as a link to their website, so you can check and see what dogs they currently have available for adoption. We provide all this information to help you identify ALL the available dogs for rescue near you, so you can find your perfect pup.
If this is your first time adopting a dog, we HIGHLY recommend checking out our awesome resource: The Complete Guide to Adopting the Perfect Dog. It is jam packed with awesome info that will help you on your adoption journey!
If you are considering getting a Miniature Goldendoodle, you'll want to check out the incredible book "The Complete Guide to Miniature Goldendoodles". It's written in an easy-to-understand way but still has the expert knowledge to help any new owner successfully raise their Miniature Goldendoodle from puppy to old-age. It's widely available, so pick up a copy if you see one, or click here to grab one on Amazon.

A cross between the golden retriever and a poodle, the Miniature Goldendoodle is a friendly and loving dog that is very gentle. They commonly are available in colors such as apricot, yellow, white and of course, golden. These dogs need to be kept active and do well in simple tasks such as jogging and retrieving to more advanced work such as narcotics detection and agility. They do not require a lot of grooming and only need to be maintained occasionally. These little dogs are not only excellent when it comes to alerting their family about intruders, but will also attack and protect their home and loves ones. They are suited for apartment living and do not need to have a yard to be happy.
If you can't find the right Miniature Goldendoodle Rescue that you're searching for in your state, check below the listings for links to other Rescues in nearby states who may have exactly what you are looking for.
We are so grateful that we are able to help you rescue the dog of your dreams. In addition to coming back here, you can also check us out on Facebook, Twitter, and Pinterest for additional info on rescue groups near you, current posts, and pictures!
I'm sorry, there are no Miniature Goldendoodle rescue organizations that we have located in Illinois.
Report a broken link or other error here.
We sincerely hope that this site will help you find the perfect dog to rescue near you. However, please keep in mind that while we have the utmost trust in every organization listed here, we cannot personally vouch for any individual group we have listed, or for the experience you will have with a dog you adopt from them. We strongly encourage you to research each organizations independently before deciding the adopt from them, as well as thoroughly preparing yourself, your family, and your home for the arrival of your new dog.
Sours: https://localdogrescues.com/miniature-goldendoodle-rescue-organizations-in-illinois/
Illinois goldendoodle rescue
Top 5 Rescue Goldendoodles for Adoption – Puppies / Retired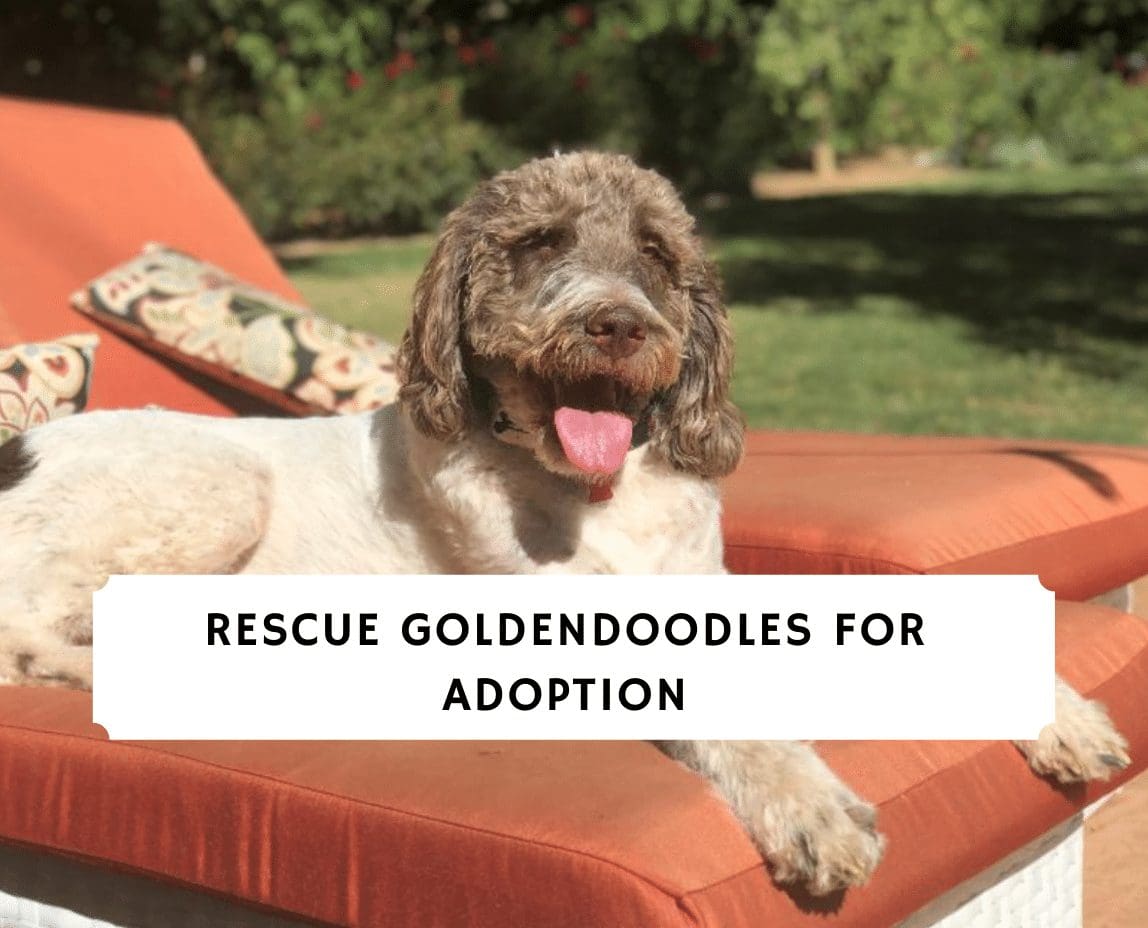 To be honest, there aren't many rescue Goldendoodles for adoption because they are a very popular dog breed. However, that's not to say there is never any rescue Goldendoodles for adoption. In fact, there are a lot of Goldendoodle rescues throughout the United States for several reasons and many pet owners put their puppy, adult, or retired Goldendoodle up for adoption for various reasons.
Below is the most comprehensive list of various places that you can either adopt a retired Goldendoodle or find a Goldendoodle puppy to adopt.
1. Delaware Valley Golden Retriever Rescue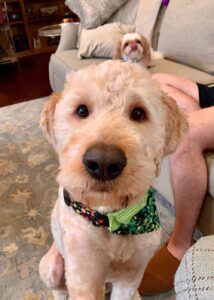 Delaware Valley originally started as a rescue for Golden Retrievers. Naturally, since 2012, the Delaware Valley Golden Retriever Rescue has been also rescuing Goldendoodles since they are a mix of Poodle and Golden Retriever. It all started when 24 retired Goldendoodles needed to be adopted after a nearby breeding operation was shut down. All of these retired Goldendoodles were adopted quickly so you'll have to sign up on their adoption list.
The DVGRR doesn't only rescue and adopt Goldendoodles out, but they also help Labradoodles. Simply fill out the form and mention that you are interested in a rescue Goldedoodle for adoption. However, the DVRR does have pretty strict guidelines for rescuing. You must have a fenced yard, younger children aren't recommended around the dogs, and you can't leave the dog unattended outside. To date, the DVGRR has rescued and adopted out over 5,663 dogs.
Goldendoodle Rescue and Adoption Details:
2. IDOG Rescue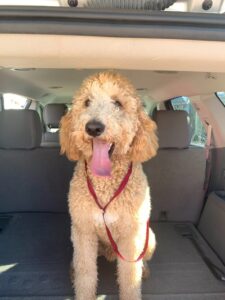 IDOG Rescue solely focuses on rescuing and adopting Goldendoodles, Labradoodles, and Poodles and is one of the biggest doodle rescues in the country. They also assist in rehoming these animals if the original owner isn't able to take of a doodle. IDOG Rescue a nonprofit organization that is based out of Houston, Texas, but they receive inquires about Goldendoodles for adoption from all over the country.
The adoption fee ranges from $100 to $750. As a generation rule of thumb, they don't get many Goldendoodle puppies for adoption, but a majority of their Goldendoodles are retired adults. From time to time, they do get mini Goldendoodles puppies for adoption, but it is not common. They don't cater to coat colors or gender so you have to be open to the dog you're receiving.
Goldendoodle Rescue and Adoption Details:
3. Doodle Dandy Rescue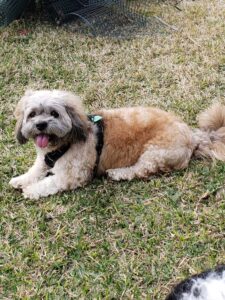 Doodle Dandy Rescue only serves a small 4-hour radius of the Dallas Fortworth (DFW) region. So if you're not local to Texas, you won't be able to get your hands on one of these adopted Goldendoodles. They actually get quite a large amount of Goldendoodles that are available for either foster or adoption. However, there are only a small amount of Goldendoodles puppies that are available for adoption and most are retired adults. They also sometimes get miniature Goldendoodles for adoption, but it is quite rare.
If you're interested in fostering a doodle, this could also be a good choice. They do allow foster to adopt practices so if you like the doodle, then chances are you will be able to adopt them. Doodle Dandy Rescue does have quite a strict application process and it can take a while for your application to get approved.
Goldendoodle Rescue and Adoption Details:
4. Norcal Poodle Rescue Adoption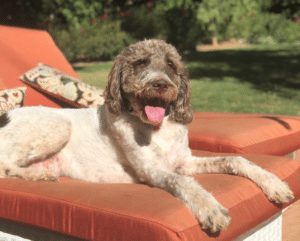 Norcal Poodle Rescue and Adoption is a group of volunteers who rehabilitate and rescue poodle mixes like the Goldendoodle. They currently serve the northern California area and respond to shelters, humane societies, and pet owners who surrender these poodle mixes. What's great about the Norcal Poodle Rescue and Adoption center is that they also rehabilitate each dog which can include extensive surgery or basic spay and neutering.
They are a registered nonprofit in the form of a 501c and 97% of the donations go towards their adopted and rescued dogs. Only 3% of the donations are used for administrative or staff purposes. You can volunteer, foster, or adopt Goldendoodles here.
Goldendoodle Rescue and Adoption Details:
5. Doodle Rescue Collective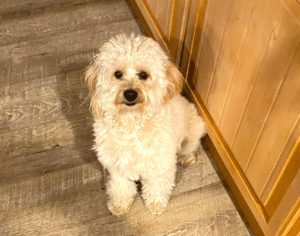 Doodles Rescue Collective is a Labradoodle and Goldendoodle rescue group that started back in 2008. To date, they have rescued over 4,000 doodle dogs. They are primarily based out of southern California, but have over 800 volunteers around the country to help assist with rescuing and adopting Goldendoodles. They sometimes have Goldendoodle puppies for adoption and are willing to help transport and provide assistance in finding a new home. It's rare that they will have miniature Goldendoodles for adoption.
Doodles Rescue Collective doesn't operate out of a single facility. Instead, it's more of a group of member nationwide that help work and collaborate together to find Goldendoodles a new home.
Goldendoodle Rescue and Adoption Details:
Address: 77 Buttonwoods Avenue, Warwick, RI, 02886
Website: Doodle Rescue Collective
Email: [email protected]
Why do people put Goldendoodles up for adoption or in a rescue?
Below are some of the most common reasons why you will see a rescue Goldendoodle up for adoption:
Goldendoodles are highly energetic. Many people understimate the amount of exercise they need. If they aren't properly exercised, Goldendoodles become destructive around the house. Many new pet owners can't handle this and put their Goldendoodle up for adoption or let them go.
The Goldendoodle was used for breeding purposes and can no longer breed. Unfortunately, since the Goldendoodle has become so popular, there are a lot of puppy mills and terrible breeding practices. One of these unethical breeding practices is to breed a Goldendoodle and then retire the dog and put them up for adoption. You can often times adopt one of these retired Goldendoodles.
Goldendoodles bark. Like most dogs, the Goldendoodle barks whether it's from separation anxiety, nervousness, or if they want to play. Many living situations like apartments, can't accommodate a dog that barks because the noise is disruptive. Often times, people get too many noise complaints and have to put the adult Goldendoodle up for adoption.
The owners pass away. Another common reason why Goldendoodles end up at shelters or rescues for adoption is because the owner passes away and no one else is able to care for the dog. It's definitely an unfortunate situation, but you will commonly see this at a lot of rescues or humane societies.
Goldendoodles are expensive. You'll be spending at least $100 every 6 weeks to groom your Goldendoodle. In addition, you have to pay for food, shelter, bedding, toys, and veterinarian visits. The cost of a Goldendoodle adds up real quickly.
Conclusion for Rescue Goldendoodles for Adoption
We've reviewed several of the reputable Goldendoodle rescues and adoption facilities around the United States. We hope this information helps you in search of a Goldendoodle puppy for adoption or a rescue Goldendoodle for adoption. Best of luck!
Filed Under: Blog, Breeders, Dog Rescues, Goldendoodle Information
Sours: https://welovedoodles.com/rescue-goldendoodles-for-adoption-puppies/
Doodle Creek - About Us
Goldendoodle Rescue: 9 Best Places To Look
Are you looking for aGoldendoodle Rescue to adopt but don't know where to start?
There are many ways to find a Golden doodle in need of a home, but trying to find all those ways can be difficult and time consuming.
That is unless you like looking at the internet for hours at a time.
This is exactly what I did when we were looking for a doodle.
To save you time we have complied a list of the 9 best places to search for a Goldendoodle rescue.
Trying to decide between getting a Goldendoodle or a Labradoodle? In our post Goldendoodles vs Labradoodles we lay out the differences and why one might be better for you.
Also check out our post on Labradoodle Rescues, Poodle Rescue, Cavapoo Rescue,Doodle Rescue and Bernedoodle Rescues for more ideas on where to find a rescue.
Is the Goldendoodle the right dog for you? Join us to find out why the Goldendoodle is not for everyone.
How to find a Goldendoodle Rescue near me?
You can find Goldendoodles in need of a home at local rescues or shelters from time to time, but there are also Goldendoodle rescue organizations like the Doodle Rescue Collective that specialize in finding homes for Goldendoodles and other doodles These places may have an agreement with local shelters to take these dogs before they are available to the public.
In addition to looking for rescues that specialize in doodles also look for rescues that specialize in Poodles and Golden Retrievers. Often these rescues will help mixed breed dogs too.
Understanding a Goldendoodle Rescue
The Goldendoodle
The Goldendoodle or Mini Goldendoodle is a cross between the fun loving Golden Retriever and the high intelligent Poodle.
The Golden Retriever has always been viewed as a great family dog that loves to be around people. They are forever young at heart. What I mean by this is that they are full of energy even as they age and are always looking to play.
Poodles also make great family dogs. Don't let their reputation of being aloof fool you. They love to be around people and are always ready for an adventure.
When you cross the two breeds you end up with a high energy, fun loving dog that is a family favorite. You can also end up with a very large dog. When you cross a standard poodle with a Golden Retriever they tend to be bigger than either of the parent breeds.
Common Myths About the Goldendoodle and the Mini Goldendoodle
As great as these dogs are there are a few myths about them that may not be true. Let's discuss three common myths.
First is the myth about shedding. Although Poodles are considered non-shedding, they do shed, but because they need to be groomed regularly their hair rarely makes it to the floor of your home. Golden Retrievers on the other hand are heavy shedders especially during the change of seasons when they lose their winter coats.
When you cross the two breeds you may end up with less shedding but there are no guarantees. Later generation doodles may shed less if they were carefully breed to eliminate the shedding gene.
The second common myth is that they are hypoallergenic. Poodles are considered a hypoallergenic breed meaning they may cause fewer issues for allergy suffers, but no dog breed is completely allergy friendly. Golden Retrievers are more prone to affect allergy suffers.
Just like with the shedding, mixing the two breeds does not guarantee you will end up with a hypoallergenic dog. If you really need a hypoallergenic dog either consider getting a poodle or look for a terrier poodle mix where both breeds are considered hypoallergenic.
The last common myth about the Goldendoodle is that they are low maintenance. A Goldendoodle may require more maintenance than either of the parent breeds. Depending on the coat type you may need to brush and line comb your doodle daily to avoid getting mats. A Goldendoodle will also require regular professional grooming to manage the hair.
These myths are some of the reasons why some Goldendoodles end up in need of a new home. Keep reading for more reasons.
Why do Goldendoodles end up in rescues
Goldendoodles find themselves looking for a home for a number of reasons. Most of the reasons are not the dogs fault. Here are a few reasons why Goldendoodle may need a new home.
The person dies or becomes sick and is unable to care for them – This is a very common reason for people to decide to rehome their Goldendoodle. Because doodles can be such great pets, there was a trend of getting them for older people. But in some cases the dogs outlived their owners.
Too high of an energy level- Both Golden Retrievers and Poodles are high energy dogs that love to be around their people. They are often billed as the perfect dog but in reality they still need someone that can provide enough stimulation to keep them from getting bored and in trouble.
Not properly trained by owner – Again Goldendoodles are billed as the perfect dog but they still need someone who can train them properly or are willing to take them to training classes.
Owners start a family – Because of their high energy level young doodles aren't always the best dogs to have around young kids. It's not uncommon for them to accidentally knock over small children. Rather than deal with the issue they are rehomed.
Allergies – Goldendoodles are often billed as hypoallergenic, but that is not always the case. Allergy suffers might choose to rehome their doodles if it turns out they are allergic to them.
How much is it to adopt a Goldendoodle Rescue?
Because Goldendoodles are very popular is it common to pay higher adoption fees for them. Adoption costs can range between $200 and $1000 to adopt a Goldendoodle. Getting your doodle from a local shelter will generally result in a lower fee since they may not have the dog vet checked. Rescue groups generally have the dog vet checked before rehoming which adds to the cost. Either way adoption fees are lower than the cost of a Goldendoodle from a breeder.
Goldendoodle Rescue: The 9 Best Places to Look for One
Disclosure: We do not endorse any of the groups or websites listed in this post. Please make sure you do your research.
If you are looking for rescue Goldendoodles that are available for adoption, keep an eye on these nine places.
1. Doodle Rescue Collective
The Doodle Rescue Collective is a great rescue organization that specializes in rehoming Goldendoodles, Labradoodles and every other kind of Doodle. Based in Warwick, RI, the Doodle Rescue Collective specializes in rescuing doodles from shelters. They also run a rehoming program for doodle owners that need to find a new home for their dog.
The collective consists of over 800 registered volunteers in the USA and parts of Canada. Volunteers work with local shelters to place doodles in need of a safe home in foster homes until a permanent home can be found.
According to their website they have saved and placed over 4,000 doodle dogs through their "Rescue/Rehome Program."
You can find the Doodle Rescue Collective at their website and also on Facebook and Petfinder.com
2. IDOG Rescue
Another great place to search is the IDOG Rescue group based in Houston, Texas. Even though IDOG is based in Texas they serve Goldendoodles in need throughout the US by using a network of volunteers that rescue and foster Goldendoodles where they are. The volunteers have working relationships with local shelters that inform them when they get a Goldendoodle in. This allows the group to get the dogs out of the shelter environment and into a home quickly.
They also work with individuals that need to rehome their Goldendoodle. IDOG rescue not only helps Goldendoodle, they also help all types of poodle mixes find a new home.
According to their website IDOG has successfully helped place over 2,600 dogs into their new forever homes.
You can find IDOG Rescue on Petfinder.com and also on Facebook and Instagram
3. Delaware Valley Golden Retriever Rescue (DVGRR)
You might have noticed that the DVGRR doesn't have doodle in its name. That's because they started out as a Golden Retriever rescue. But one day they received a call that there were 24 Goldendoodles in need of rescue after a nearby breeding operation was closed. How could they not help? After all, the dogs were half of their own beloved breed. Shortly after more Doodles began to arrive at their door step and they decided to add Doodles to their mission.
DVGRR has placed more than 5,500 Golden Retrievers, Labrador Retrievers, Goldendoodles and Labradoodle since 1993. Today DVGRR not only helps rescue dogs but also helps people rehome their dogs when they are no longer able to care for them. This service helps keep the dogs out of the shelters.
You can find DVGRR at their website and also on Facebook, Twitter and Instagram
4. PetFinder
Petfinder.com is one of the best places to start looking for a Goldendoodle. This is how we found our doodle at a local rescue organization. Unlike individual rescue sites that only list their available dogs, Petfinder.com lists 1,000's of dogs from all different types of rescues and local shelters making it a one stop place to look for your future best friend.
But that doesn't mean you need to sort through every dog that is available to find a Goldendoodle. Petfinder.com makes it easy to filter your search results to only the types of dogs you are looking for, including the breed. Even though Goldendoodles are not a recognized breed by the AKC, PetFinder.com does list them as a breed. You can also filter by age, size, gender and a few more categories.
Petfinder.com also gives you the option to setup email notifications to let you know when a new dog is listed that matches your criteria.
5. Doodle Rock Rescue
Doodle Rock Rescue is based in the Dallas/Fort Worth, TX area. The foster-based organization specializes in rescuing, rehabilitating and rehoming all types of poodle mixes (doodles). Due to their home visit requirement they will only allow people who live within 350 miles of Dallas, TX to adopt dogs in their care.
The Doodle Rock Rescue has rescued, rehabilitated, and rehomed more than 900 dogs in need since their start in 2017. The Doodle Rock Rescue specializes in helping dogs in South Texas shelters. Theses shelter have some of the highest euthanasia rates in the nation.
You can find the Doodle Rock Rescue at their website and also on Facebook and Instagram
6. Somerset Cottage Poodle Rescue
The Somerset Cottage Poodle Rescue specializes in Poodles; Poodle mixes and other non-shedding hypoallergenic companion dogs. Located in Fairfax, Virginia their primary service area is Northern Virginia. Like many of the other rescues on our list they use foster homes to house and evaluate dogs in their care before putting them up for adoption.
​Established in 2013, SCPR has helped over 800 dogs find permanent homes.
You can find the Somerset Cottage Poodle Rescue at their website and also on Facebook and Petfinder.com
7. Golden Retriever Rescue Resource
Golden Retriever Rescue Resource, GRRR, Inc. specializes in re-homing abandoned strays & unwanted Golden Retrievers and Golden Retriever mixed dogs. They serve Ohio, Michigan & Indiana. They limit their range of adoptions to places where they can do a home visit.
The Golden Retriever Rescue Resource is an all-volunteer non-profit golden retriever rescue
You can find the Golden Retriever Rescue Resource at their website, and also on Facebook, Instagram,Twitter and Petfinder.com
8. GRIN Rescue
The GRIN in GRIN Rescue doesn't just stand for the wonderful smiles Goldendoodles have, it also stands for Golden Retrievers In Need. This rescue specializes in Golden Retrievers (of course) and also Golden Retriever Mixes.
GRIN is a non-profit organization that is totally staffed by volunteers and has over 500 active members. GRIN does not have a facility. They are a network of volunteers and foster homes scattered throughout Northeast Ohio and Western PA.
If you are interested in a younger dog GRIN has a waiting list for younger dogs. They recommend that if you are interested in adopting a younger dog that you apply in advance of seeing a younger dog on their website. Their approval process takes about 2-4 weeks.
You can find the GRIN Rescue at their website, and also on Facebook, Instagram and Twitter
9. Doodle Dandy Rescue
Doodle Dandy Rescue is a foster-based rescue, with volunteers in Dallas-Fort Worth, Austin, San Antonio and Houston. This is a 100% volunteer rescue. Their mission is to rescue, rehabilitate & rehome all types of Doodle dog in their service area. They only allow adoptions to people who live within a 5 hour drive of the main location outside of Dallas.
You can find the Doodle Dandy Rescue at their website, and also on Facebook, and Instagram.
How to Increase Your Odds of Being Selected for a Goldendoodle Rescue
Don't be too specific in what you are looking for. – Wanting a Goldendoodle is fine but wanting a female Goldendoodle, that is under 6 months old and blonde in color may be too limiting. It will also turn off rescue groups that put a priority on finding the dogs the best homes possible.
Make sure you meet the requirements – Many rescues organizations have rules in place, like how far away you can live or if you need a fenced in yard. Read all the materials the rescue group provides including how the process works and what are the requirements to adopt. There is no point in applying for a dog if you don't qualify in the first place.
Keep an eye on Social Media accounts for your favorite rescue groups. Often they will post advanced pictures of incoming dogs before they list the dogs on their own website or petfinder.com
Signup for updates – If the rescue you are interested in uses Twitter or Facebook make sure you sign up for notifications.
Get your personal references in order before you apply. Rescue groups want to make sure you will be a good pet parent. One of the ways they do this is to ask for personal reference and also one from your veterinarian.
Understand that the process takes time. Rescue groups never know when they will get a dog in. On top of that they need to take time to evaluate the dogs to see if they are heathy or they have any behavioral issues. If you are inpatient and pressure the rescue group there is a chance they will decide that you are not a good fit.
Looking for a name for your doodle?
We have some posts that will help you find the perfect name for you new friend
Have any tips on how to find a Goldendoodle Rescue?
Please add them to the comments below
Goldendoodle Rescue Resources:
Sours: https://happyoodles.com/2021/04/goldendoodle-rescue/
You will also like:
Slavka !. You are not tired of my pussy. - No !. I really like playing with her.
1191
1192
1193
1194
1195