All women trying to conceive wonder what the signs of pregnancy might be and how early they could expect to feel it past their ovulation. Most women only begin to suspect they might be pregnant after they miss their subsequent period because some of the signs of pregnancy at early stages are very similar to what is experienced due to hormonal changes before periods. It is possible that a few women who are highly sensitive to the changes in their body can sense the tiny changes brought about by conception at 7 DPO. It could often be morning sickness, aversion to fried foods or even tiredness and cramps. Continue reading for all you need to know about pregnancy symptoms at 7 DPO.
What to Expect at 7 Days Past Ovulation?
At 7 days past ovulation, a series of physical processes would have occurred, starting with the egg released by the ovary having been fertilised by a sperm. This fertilised egg, now called a zygote would have started dividing into a clump of cells called a blastocyst. This clump of cells will eventually grow to become an embryo and later as a fetus. The blastocyst travels through the fallopian tube while continuously dividing and growing to the embryonic stage. The embryo if all goes well will implant itself to the nutrient-rich wall of the uterus.
As part of its regular menstrual cycle, the body has been preparing for pregnancy by thickening the uterine walls with blood. If the egg gets fertilised, the body is ready at this point for implantation and pregnancy. This is a period characterised by varying hormone levels that affect many other parts of the body, which can be strongly felt by all women.
What Are the Pregnancy Signs at 7 DPO?
Here are the 7 DPO symptoms that could indicate pregnancy:
1. Bleeding and Cramps
Cramps at this stage are quite similar to cramps that occur just before the periods but less severe. If the blastocyst has successfully implanted to the uterine wall, it could lead to light bleeding or 'spotting'. If the spotting looks light pink or a lighter shade of brown that doesn't last longer than three days it is a sign of implantation dip 7 DPO.
2. Morning Sickness
Morning sickness is one of the most common symptoms of pregnancy experienced by most women. While it is known to occur mostly in the mornings, it could also occur during the day and at a later stage in the pregnancy as well. Fatigue is also common and getting a full 8-hour sleep may also not feel refreshing enough.
3. Mood Swings
Mood swings are common with PMS symptoms. Therefore, it is slightly trickier to discern it from the menstrual cycle. For women who don't experience PMS or mood swings before periods, it could be a strong sign of pregnancy.
4.Tender Breasts
A lot of women experience tenderness in the breasts before their menstrual periods. Tenderness is also one of the common signs experienced by many pregnant women during the early stages. Feeling fuller, sore breasts 7 DPO, and feeling heavier are all associated with pregnancy.
5. Nipple Sensitivity
As the body starts preparing for pregnancy blood flow to the breasts increases, causing changes in their size. This leads to tingling sensation, pain and increased sensitivity in the nipples.
6. Food Cravings
The morning sicknesses are also accompanied by unusual food cravings that haven't been experienced before. Certain kinds of foods seem extremely appetising, while others cause nausea. The sense of smell is also heightened and the taste of certain foods and smells that were a favourite earlier could even become repulsive.
7. Headaches
Fluctuating hormone levels are a common occurrence soon after implantation. These changes give rise to 'cyclic' headaches that are in sync with changing hormones. Another common sign during the early stages is dizziness accompanied by the headaches. While some women may experience this as part of their normal menstrual cycle, they are also indicators of pregnancy.
What is the Accuracy of a Pregnancy Test at 7 DPO?
Women who are experiencing all the early signs of pregnancy can take up a pregnancy test. However, there is no fixed date at this stage that can be generalised for all women, where pregnancy can be confirmed with accuracy. It is possible for women to get pregnant a day before the predicted ovulation or even a day after since the sperm cells can live in the body for even up to 5 days. Since there are so many variables involved, pregnancy tests can be a bit unreliable.
Home pregnancy kits come with manufacturer claims that they can be used to test for pregnancy on the day of the menstrual period with an accuracy of 99%. Since all women don't have a fixed 28 or a day cycle, it becomes difficult to predict when or if conception even took place. Under ideal circumstances with a regular menstrual cycle, the test can be quite accurate. If a home pregnancy test is tried at 7 DPO and it comes up negative, there's a chance the kit is unable to detect the very small amounts of the hormone human chorionic gonadotropin. Hence, waiting a little longer is recommended.
7 DPO is quite early for most women to discern the signs of a regular menstrual cycle from pregnancy as the signs are so overlapping and similar. However, in women who barely experience PMS like symptoms, having the above-mentioned symptoms can be a sign of pregnancy.
Also Read:
Pregnancy Symptoms at 6 DPO
8 DPO Symptoms of Pregnancy
Is It Possible to Get Pregnant without Ovulation?
Gauri Ratnam
Sours: https://parenting.firstcry.com/articles/should-you-expect-pregnancy-symptoms-atdpo/
'7 DPO' or seven days post ovulation falls in the marginal region where the implantation happens. Knowing the possible time frame of becoming pregnant is very important for women. In the recent series on 13 DPO, 9, and 12 DPO and 4 DPO, this article focuses on 7 DPO.
What Happens During 7 DPO?
Ovaries release the ovum; the mature egg is ready to meet and fertilize the sperm in the fallopian tube. The dropped egg then moves towards your uterus via the fallopian tube. The viable sperm meets the egg in the fallopian tube, and once they meet up, the sperm fertilizes the egg to form the zygote, which moves towards the uterus and implants into the uterine wall. During this period, the zygote multiplies its cell count and grows as an embryo. Meanwhile, the wall of the uterus also prepares bedding with a rich blood supply to receive the zygote. Since this travel happens through the first days, there is a narrow chance to make sure about your pregnancy seven days post ovulation.
However, if the ovum failed to meet the sperm or if fertilization did not happen, the uterine wall will start to shed off. This shedding of the uterine layer is what you experience as menstruation. Menstruation takes place in cycles, and the duration of the cycle differs between women. Ovulation would occur anywhere between 11 to 21 days of your menstrual cycle, and it depends on the average duration of your menstrual cycle. These events are under the guidance of female reproductive hormones estrogen and progesterone.
Estrogen
The ovaries secrete estrogen, which is the female reproductive hormone. Estriol is a common type of estrogen which is predominant during pregnancy. Estrogen controls the growth of the uterine lining called the endometrium. If no fertilization happens, estrogen levels drop abruptly, leading to the endometrium's shedding. Subsequently, menstruation occurs. In the case of fertilization, estrogen joins hands with another sex hormone, progesterone. The duo maintains the pregnancy and stops ovulation during pregnancy. Estrogen is also responsible for females' secondary sexual characteristics, such as breasts, wider hips, pubic hair, and armpit hair.
Progesterone
Progesterone is the other primary sex hormone, regulating menstruation and supporting pregnancy. A part of the ovary, adrenal glands, and placenta produce progesterone. When fertilization takes place, progesterone prepares the uterus to hold the pregnancy. It stimulates the development of glandular tissue and new blood vessels in the uterus. In the absence of fertilization, the endometrium sheds down, and menstruation begins.
Human Chorionic Gonadotropin (hCG)
With the implantation of the zygote in the uterine cavity, a rise in human chorionic gonadotropin (hCG) levels begins. Levels of hCG differ between individuals, so as the symptoms. If at all these symptoms occur, they are usually identical to those of your perimenstrual symptoms. Tracking your menstruation would help you identify those symptoms and distinguish whether they are related to pregnancy or your periods.
Usually, the signs are indicators of altered hormonal levels in the blood. The hormone levels differ between individuals, and the symptoms vary. Similarly, the 7 DPO symptoms are infrequent and different too. Since the implantation occurs between 6 DPO – 8 DPO and hCG does not go up immediately after implantation, having pregnancy symptoms by 7 DPO is less, compared to 9 DPO, 12 DPO, or 13 DPO.
Symptoms at 7 DPO
The followings are the symptoms of pregnancy you might experience.
Cramps
You might get cramps during the 7 DPO, those are similar to the cramps that occur during your periods. You would feel the pangs in your lower abdomen, but cramps are not specific and unreliable evidence of pregnancy.
Spotting or Bleeding
The spotting usually occurs after the implantation of the embryo. The reason behind this is the tissue shedding in the uterus when the fertilized egg gets implanted. But this 'implantation spotting' can occur 7 to 12 days following fertilization, which might coincide with the dates of your next period. Since it might last for 2 or 3 days, you might get confused with menstruation despite the amount and characteristics of bleeding. So, in 7 DPO, it is likely to have these symptoms since the fertilized ovum gets implanted in the uterine wall during this time.
Nausea
Nausea is a famous symptom of pregnancy. A substantial rise of hCG following implantation doubles up hCG levels every 48 hours to cause nausea. Nausea striking due to the pregnancy is called morning sickness, but it can occur at any time of the day. Higher levels of hCG usually result in more nausea. But this symptom will go away by the 13 – 14 weeks of your pregnancy. Since the hCG rise significantly enough to create an imbalance, nausea might not set in by 7 DPO.
Vaginal Discharge
Apart from bleeding or spotting, you may notice a whitish discharge from the vagina. The implantation results in changes in vaginal walls. Subsequent changes in vaginal wall thickening result in this discharge. However, it is not harmful and doesn't need treatment. But, in case if you feel having a bad smell or itching or burning sensation related to the discharge, it is always advisable to seek medical attention to rule out bacterial or yeast infections. This secretion might continue throughout your pregnancy.
Fatigue
Fatigue is another common symptom experienced by many pregnant women. Subsequent to the implantation, the progesterone level also increases. Even though progesterone is an important hormone to maintain the pregnancy, an increased level of progesterone can be linked to fatigue that you experience.
On the other hand, changes take place in the blood supply to the uterus. In turn, this affects the circulatory system of the body. Similarly, the low sugar level also might cause fatigue. Ultimately, an increase in the demand for sugar, oxygen, and changes in the circulatory system make you feel tired.
Eating foods rich in iron and protein, drinking an adequate amount of water to stay hydrated, and taking rest can help you relieved pregnancy-related fatigue.
Changes in Breasts
The female reproductive hormones, estrogen, and progesterone influence the breasts just like they control ovaries. Increasing levels of progesterone affect the breasts. Hence, changes in the breast changes are appreciable during the initial days of pregnancy.
Your breast becomes more prominent, and your nipples and areola (the dark pigmented area around the nipples) also start to turn darker. Your breasts will start becoming more sensitive. They will be tender to touch. When the pregnancy progresses, these symptoms disappear. But by 7 DPO, if your ovum is not implanted, you will not have any significant changes in the hormonal levels. Subsequently, changes in breasts also might not become significant.
Food Cravings
Usually, your preferences towards specific food change due to hormonal changes. You may start to crave certain foods, flavors, or smells. On the other hand, you might begin disliking or avoid certain food items or fragrances. Common food cravings are sweets, salty food, spicy food, citric food, chocolates, coffee, and ice cream.
Even though we do not have a clear explanation for this alteration, it may relate to the nutritional status. Pregnancy increases the demand for the nutrients like minerals and vitamins, subsequently resulting in the craving for specific foods. Meanwhile, the female reproductive hormones, namely estrogen, and progesterone, are linked to these cravings by influencing the nervous system.
The good news that this may not stay for the whole duration of your pregnancy! But again, 7 DPO might not a period where you would start craving or avoiding.
Pregnancy Test at 7 DPO
The pregnancy test kits are the most common tool used by women to diagnose pregnancy. (R) They detect the presence of hCG in the urine using antibodies. These test kits are available over the counter worldwide, with over 99% of accuracy, claimed by the manufacturers. Since the pregnancy test kits' sensitivity differ, always read the information leaflet that comes with the test kit.
How to test?
Different test kits require different methods of testing urine hCG. Thoroughly go through the instructions that come with the kit. Some test sticks would require you to pee on the test stick, while some need to be put in your urine that is collected in a cup or container.
How are the results shown?
Like the way you test, the way those strips show the result might differ between each kit. Few methods to show the result show color lines (pink or blue), plus and minus signs, or changes in urine color. Some digital kits say pregnant or not pregnant and show you an estimated time since your conception in weeks.
The above information is related to the regular pregnancy checks and probably after 9DPO. The hormone hCG appears in the blood days after conception and doubles daily to reach a steady level in 45 days. The urine hCG test depends on the concentration of hCG in your urine. Performing a trial in the early morning of your next period would be better to get a reliable result since your urine gets concentrated overnight.
Even though these home pregnancy kits give straightforward results, there is a possibility of getting false positives and false negatives. False-positive is nothing, but your kit would say you are pregnant, but in reality, you are not. Similarly, a false negative is when you are pregnant, and your test kit does not show a positive.
These false positives and false negatives might be confusing, so visit your physician if at all you are in doubt. Read further to understand more about the false negative.
Is 7 DPO BFP Possible?
Big fat positive (BFP) by 7 DPO is highly unlikely. Firstly, remember the duration between the possible implantation and 7 DPO is short of strong evidence predicting the possibility of a pregnancy. Since there is a chance that the ovum might have been fertilized by the sperm and still in transit towards the uterus, you may not get positive results too. Hence, the sequence of effects usually occurring after implantation in pregnancy is improbable.
Lets do a recap to understand why it may be negative. In a regularly menstruating woman, after intercourse, the sperm fertilizes the ovum to form the embryo, and it implants in 6 – 12 days. It can even delay as long as 15 days. A particular hormone level, human chorionic gonadotropin (hCG), produces a positive result while using the pregnancy kits. This is a hormone usually produced about 2 – 5 days following the implantation. Considering this time frame, detecting hCG in your blood or urine might differ. Hence, the pregnancy test on your 7 DPO may not be positive.
Even if it's the most preferred day to test pregnancy is 13 DPO, you might not get a positive result in the urine hCG test. That doesn't mean that you are not pregnant. Usually, if you test 7 DPO, it is highly likely to have negative results since the implantation and related hormonal changes are not yet present. Hence BFP in 7 DPO is unlikely; however, having a negative pregnancy test does not mean there is no pregnancy for sure. Do not lose hope till you see a BFP at 13 DPO or get your pregnancy confirmed by your physician.
No Symptoms
Most of the time, you will not experience symptoms by 7 DPO. Menstrual cycles are unique for each woman. Similarly, the symptoms also differ in time and intensity. These different times explain the variation of pregnancy signs. Meanwhile, there are instances where no pregnancy symptoms are experienced even at 9, 12, or 13 DPO. It does not necessarily mean that you did not conceive. If you have irregular menstrual cycles, then the ovulation might have happened later than usual. Consequently, the symptoms also get delayed. Using a symptom log like a CareClinic app would be beneficial to track your symptoms.
Also, the symptoms you feel in pregnancy may not be present in another pregnancy. Hence, it is nothing surprising even if you do not experience any symptoms at all.
In conclusion, do not worry if you do not experience any of these symptoms. There may be chances of getting a positive result in urine hCG but not definitely by 7 DPO. Hence, do the pregnancy test at 13 DPO and repeat the test in a few days to confirm the outcome.
Despite the presence or absence of symptoms at 7 DPO, always go for a 13 DPO pregnancy test to confirm the status. Apart from all of these, if you have any concerns about your health, reach out to your physician. Especially when you experience unpleasant symptoms, please consult your physician.
7 DPO & the CareClinic Platform
It is merely impossible to keep everything stored in our memory. We will not be able to remember everything happening around us, to us, and within us. When time flies, we tend to forget things. Tracking your health is essential and valuable for everyone. Especially being a woman, your menstrual cycle is a necessary part of your health for various reasons. When it comes to pregnancy and expectations or planning a family, recording your menstruation is a must to achieve your goal of getting pregnant.
CareClinic is an all-in-one personal health app, provides numerous valuable features to help you maintain a personal health record. Create a self-care action plan, add medications, supplements, diet, physical activities, and therapies you receive. You can even set your a healthcare team that manages your health and pregnancy. Add your physician, obstetrician, registered nurse, and family members to keep them in the loop.
Diary Entry
The diary entry feature lets you make entries about your daily life. Use the apps diary entry feature to track day-to-day activities or events you encounter. You would have realized how important monitoring your days to make sure about the pregnancy. 7 DPO might sound simple when we talk, but in reality, keeping days in memory is complex. Track your periods to learn the cycles, duration, and when you have increased chances of getting pregnant. You can read more about menstrual cycles and period tracking on our bloghere.
Symptom Tracker
The symptom tracker lets you add symptoms you are experiencing. You can start tracking them even before 13DPO if you experience any of the symptoms mentioned above. Including pregnancy, if you have any medical conditions or medications, you can start tracking your symptoms before seeking medical attention and compare how well the therapy relieves you from symptoms after visiting the doctors office. This helps seek medical attention during pregnancy-related symptoms, which might lead to complications.
Pill Tracker & Reminders
Never forget your medications – including your multivitamins and folate with the CareClinic app. Please have a look at our blog article on pill tracking.
Nutrition
CareClinic offers a nutrition tracker, which helps you maintain your diet log. When you are pregnant, it is essential to keep tracking food to ensure adequate nutrition is taken for your babys wellbeing and yourself. Meanwhile, this nutrition tracker would help identify your cravings and make you take control of them. If you have a specific diet to change your food habit, you can follow your diet and reflect on helping you live a healthy life.
Activities
Use this feature to track all activities you involve. CareClinics activity tracker lets you identify any actions that worsen or relieves your moods and symptoms. You can figure out which activities help improve your symptoms and which dont. If you suffer from non-pregnancy-specific symptoms like fatigue, you can identify them easily by reviewing your activities. You can look back to see if there are any correlations between your symptoms and any activity you may have participated in.
Therapy
Keep a record of therapies you may be receiving. Maybe you are seeing an Obstetrician or even your family doctor. You can record all of your appointments so that you never forget something.
Reports
Reports are another great feature in the CareClinic app. It can provide a lot of perception into your lifestyle change. It considers your logs in diary, nutrition, activities, symptoms, etc., and subsequently generates reports to show the association amid those entries. This connection would be helpful to learn more about yourself and your pregnancy-related changes.
This blog on 7 DPO is a guide to check your pregnancy status. Still, you should always seek medical advice if you have any concerns about your pregnancy status, symptoms, or pregnancy test itself. Using an all-in-one app like CareClinic can help you lead a healthy pregnancy by getting into the habit of tracking and sticking with it.
Download the CareClinic app today on iOS or Android and experience for yourself in planning for your healthy pregnancy and healthy life ahead.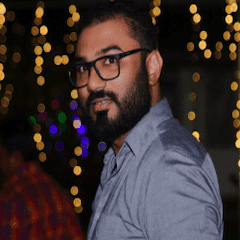 Mariano R Kanagaratnam
Physician with a demonstrated history of working in the hospital & health-care industry and interested in application of information technology in healthcare. Holder of Bachelor of Medicine, Bachelor of Surgery (MBBS), EUSL, Sri Lanka and reading Health Informatics to enhance the know-how and improve competencies related to trends and technologies in healthcare IT.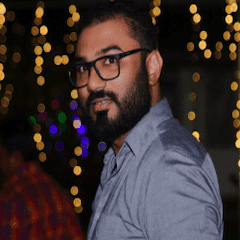 Latest posts by Mariano R Kanagaratnam (see all)
Sours: https://careclinic.io/7-dpo/
Similar threads
OH I FEEL YOU! CONGRATS FOR CONSTIPATION!! HAHA. HOW INSANE WE ARE TO CONGRATULATE EACH OTHER FOR THINGS LIKE THESE! I'VE HEARD IS A GOOD THING TOO!
I JUST HOPE WE ARE NOT MESSING UP OUR HORMONES' LEVELS WITH ALL THIS STRESS AND ANXIETY! IT WOULD DEFINITELY EXPLAIN WEIRD THINGS HAPPENING TO US, NO?
TODAY MY TEMP WAS STILL HIGH, BUT IT ALWAYS STAYS LIKE THAT TILL A DAY BEFORE AF, SO IF ON SATURDAY MORNING IT'S STILL HIGH, I WILL BE SOOO HAPPY. I STILL HAVE LOWER BACKACHE LIKE FROM A 1DPO..I NEVER HAVE ANY KIND OF BACKACHE, JUST ON FIRST AF DAY, SO I HOPE IT'S A POSITIVE THING. I HAVE SOME HOT FLASHES IN THE EVENINGS, BUT HONESTLY IT'S JUST FROM STRESS, AS I'M MORE ANXIOUS IN THE EVENINGS. STILL NO SORE BOOBS OR GOING TO PEE OFTEN..BUT I'M A BIG WATER DRINKER, SO I NORMALLY GO QUITE OFTEN, I DON'T THINK I COULD TELL A DIFFERENCE. I DID A TEST TODAY, BECAUSE IT IS 10DPO, BUT IT WAS BFN. STILL EARLY THOUGH..
I TOTALLY AGREE WITH ALL THIS PLANNING! I'M TOTALLY THE SAME! I ALREADY HAVE ALL 9 MONTHS PLANNED FROM A TO Z
MY HUSBAND THIS MONTH IS MUCH MORE INVOLVED AND FEELS VERY OPTIMISTIC AND ASKS ME EVERY DAY HOW I FEEL, I WOULD HATE SO BAD TO GET AF AND TO DISAPPOINT HIM.. WE ARE VERY OPEN WITH EACH OTHER, SO I TOLD HIM ABOUT THIS CRAZY WEIRD SPOTTING INCIDENT ON 7DPO, SO I GUESS HE DID A RESEARCH IN SECRET AND GAVE HIM HOPE! WE HAVE 4 DAYS LEFT TILL AF, IT SOUNDS LIKE A YEAR!
Sours: https://www.netmums.com/coffeehouse/becoming-mum-ttc/early-pregnancy-signs-symptoms/dpo-implantation-bleeding-waiting-test-help-me-not-get-insane.html
Many women suspect a pregnancy after a missed period, but if you are trying to conceive it can be hard to wait that long.  Experts recommend waiting at least two weeks before taking a pregnancy test, but if you are eager for the result you might wonder if it's possible to experience symptoms before that.
At 7 days past ovulation (DPO) you may not realize you are pregnant but changes are already taking place inside your body.  Read on to learn more about 7 DPO pregnancy symptoms and what is happening at 7 DPO.
What is happening to your body at 7 DPO?
Early symptoms of pregnancy can be very similar to those of an impending period and knowing what is happening in your body, as well as understanding typical early pregnancy symptoms, can help ease the anxiety of the two week waiting period. Hormonal changes, like the rise and fall of estrogen and progesterone in your cycle, play a key role in the symptoms you experience.  And because the same hormones are also at play in pregnancy, 7 DPO symptoms can look a lot like those leading up to a period.
7 DPO pregnancy symptoms
Higher progesterone levels are believed to play a key role in the symptoms of premenstrual syndrome (PMS).  In a normal cycle, if implantation of a fertilized egg doesn't occur, progesterone levels drop and menstruation occurs.  But if a pregnancy has taken place, progesterone production ramps up (moving to the placenta once formed) and elevated levels could cause similar symptoms of an approaching period.
At 7 DPO, if implantation has occurred, progesterone production will continue and you may experience familiar symptoms such as breast tenderness, mood swings, and cramps to name a few.  Keep in mind that most women won't be able to tell the difference between 7 DPO symptoms and the signs of a regular menstrual period.
Irritability (mood swings)
Just like in premenstrual symptoms or PMS, irritability and mood swings can be a sign of pregnancy.  Research has found that intense changes in hormones during this time are linked to psychological distress such as anxiety and depression.  If changes in mood or irritability are a regular part of your cycle, you may not be able to tell if they are related to pregnancy or not.  But for those that don't normally experience premenstrual symptoms or PMS, changes in mood and obvious irritability can be an early sign of pregnancy.
Cramps
Implantation normally occurs days after ovulation and may be accompanied by cramping.  Usually less intense than period cramps, these cramps originate in the uterus and most women feel them in their lower abdomen.  Light bleeding or spotting may accompany the cramping and many women confuse them for signs of an impending period.
Paying attention to the timing of implantation cramps can help differentiate them from period cramps.  Cramping from early pregnancy is most likely to occur between the th day, but can occur as early as the 6th and as late as the 12th day.  Period cramps usually take until 14 DPO and beyond therefore 7 DPO cramps could be a sign of early pregnancy rather than an impending period.
Headaches
Not only are headaches a well-studied phenomenon of pregnancy, but they can be a common occurrence for some women as their hormone levels fluctuate.  Changing hormone levels in early pregnancy may lead to headaches or dizziness and could be a sign of early pregnancy.  It's important to note that many potentially life-threatening conditions can present with headache so talk to your doctor or healthcare team to rule out anything more serious if you are suffering.
Fatigue
A hallmark of early pregnancy, your body produces more progesterone and you may begin to feel a sense of fatigue or exhaustion.  While progesterone works to prepare the uterus for pregnancy, it also contributes to feelings of exhaustion and fatigue.  Although it's known for its role in maintaining a pregnancy, progesterone also helps promote sleep by stimulating other neurotransmitters.  So as production ramps up in early pregnancy and progesterone levels fluctuate, your sleep and energy levels may be affected.
Tender breasts
Breast tissue undergoes many changes throughout a pregnancy and you may notice increased sensitivity or changes in shape and size.  Whether due to hormones or the increase in blood flow pregnancy brings, breasts may increase in size and feel heavier and swollen as they prepare to produce milk for a new baby.  Tender breasts are a very common early pregnancy symptom and you may notice your breasts feel swollen, painful, sensitive, and heavy especially in the early stages of pregnancy.
Food cravings
Sensitivity in early pregnancy can impact more than your breast tissue.  You may become sensitive to certain tastes or crave new ones which can manifest as food cravings.  Studies show that high hormone levels during pregnancy can alter your sense of taste and smell.  You may be craving foods you've never had before or develop a sudden aversion to ones you've always loved.  This may be one of the best-known signs of pregnancy and usually disappears by the end of the first trimester.
Can you test for pregnancy at 7 DPO?
Because many of the early signs of pregnancy may also signal an impending period, it can be quite hard to tell the difference between the two.  Taking a home pregnancy at 7 DPO may result in a BFN despite being pregnant.  Since home tests rely on the concentration of the pregnancy hormone hCG in your urine to determine if you are pregnant, you may not be producing enough to register on the test or early results may be inaccurate.
Interpreting the results of a 7 DPO pregnancy test may cause some confusion, especially if hormone levels haven't risen enough yet.  You may have no symptoms at 7 DPO and only a small number of women will get a positive pregnancy test at this point.  Paying attention to your exact fertility hormone concentrations with the new progesterone wands of the Mira Plus tracker can help you in detecting pregnancy earlier than home pregnancy tests.
7 DPO and negative pregnancy test (BFN)
Although you can technically test as early as 7 DPO to see if you are pregnant, it is still very early and you may get a negative result.  Only a very small number of women will get a positive pregnancy test at 7 DPO since implantation may not even have occurred yet.  Ideally, you should wait until the first day of a missed period to take a pregnancy test for the most accurate results.
7 DPO and positive pregnancy test (BFP)
Taking a pregnancy test at 7 DPO and getting a positive result is unlikely but not unheard of.  Even if you are pregnant, your body may not have produced enough hCG to register on a home test and you could get a negative result.  False-positive results could come from testing too early and detecting a chemical pregnancy.  Your doctor may be willing to do a blood test that can detect pregnancy at 7 DPO but many will want to wait until your period is due.

Whether you are pregnant or not at 7 DPO, your body will undergo certain hormone changes that can produce similar symptoms.  The above-mentioned symptoms can be a sign of early pregnancy when they occur at 7 DPO.
Sours: https://www.miracare.com/blog/7-dpo-symptoms/
Bleeding implantation 7 dpo
Or four. Svetochka did not have to be bored for long, she was taken into circulation by Alex and Mikhalych. Andrei did not have time to. Recover so quickly and looked with envy at our entertainment. He joined later when I began to approach the finish line, left the Ritual and approached Margot to cum in her mouth.
Implantation Bleeding: What It Is and What to Look For
Fucked and thrown like a used condom. Life goes on. Do not help you this addict. Ive probably already sold your cocaine vouchers.
Now discussing:
I saw him rising above the woman on straight arms, I saw her legs wearily drooped down, apparently, it became impossible to hold them upright. They bent at the knees, weaving his thighs, and then he moaned. As if someone was pulling his teeth. - So. Ta-a-ak.
103
104
105
106
107