Aenean eu tristique
Model: All Motorola; check below for exception
1. Insert an unauthorized Sim Card and turn ON your phone.
2. "Enter Subsidy Code" box appear
3. Enter Unlock Code
WARNING: If one of these messages appears:
-"Contact Service Provider"
- "Tamper Alter"
- "Wait before enter special Code"
- "Contact Service"
It's because you or somebody already enter too many wrong codes, you just have to let the phone ON at these errors message (do not close the phone if V3) and after 40 minutes to 12 hours, the message " Enter Subsidy Code" will appear again.
Model: A1000 and other A series model
1. Click on the Phone icon
2. Enter **057*
3. "Locking Enter Personalization" box appear
4. Enter Unlock Code
5. Press Ok
Model: L6i & L7i (NOT L6 and L7)
1. Press and hold * key and enter 787090
2. "Menu Network" box will appear
3. Select Yes
4. Press OK
5. Will ask for code
6. Enter Unlock Code
Model: All Motorola 3G network model
1. Enter **057*
2. Enter Unlock Code
Motorola CDMA & TDMA
1. Enter 74663# [Menu] [Menu] and you will be asked for a Subsidy Code
2. Enter Unlock Code
Motorola MPX
1. Insert an unauthorized Sim Card and turn ON your phone
2. If the phone is asking for NETWORK PIN
3. Enter the NETWORK PIN
4. If the phone is asking for SERVICE PROVIDER PIN
5. Enter the SERVICE PROVIDER PIN
6. Your phone is now unlocked
Motorola Cliq Q700 Activation bypass.
1. Press Menu and L key together
Network PUK
If the phone is asking for NETWORK PUK: Power on the phone with the original Sim Card in and wait till phone is fully powered on and you have access to menu. Enter *#**364# and press green button. You will get an error message and thereafter, you will see an Engineering Menu:
1. Select Options
2. Select GSM Test
3. Select Send AT command
4. Now you will see a new window Saying "Send AT Command"
5. Enter AT+CLCK="PN",0,"[SERVICE PROVIDER PIN or NETWORK PIN]"
6. Press send
If you get Response "0 []" phone is unlocked. If you get 1 error, then make sure you have typed the code correct and try the other code. Turn your phone off, take battery out. Put battery back in. Power on the phone and leave it for 40 minutes to 12 hours until the message "Enter NETWORK PUK" is gone. Now enter the Unlock Code and 00000000 (eight zero's) as a new password
Service Provider PUK
If the phone is asking for SERVICE PROVIDER PUK: Power on the phone with the original Sim Card in and wait till phone is fully powered on and you have access to menu. Enter *#**364# and press green button. You will get an error message and thereafter, you will see a Engineering Menu:
1. Select Options
2. Select GSM Test
3. Select Send AT command
4. Now you will see a new window Saying "Send AT Command"
5. Enter AT+CLCK="PN",0,"[SERVICE PROVIDER PIN or NETWORK PIN]"
6. Press send
If you get Response "0 []" phone is unlocked. If you get 1 error, then make sure you have typed the code correct and try the other code. If you do not have the original Sim Card or if the original Sim Card is not accepted because you flashed the phone with other firmware, then we cannot help you.
Sours: https://www.unlockriver.com/motorola-unlocking-instructions
Unlock TracFone Motorola Moto E6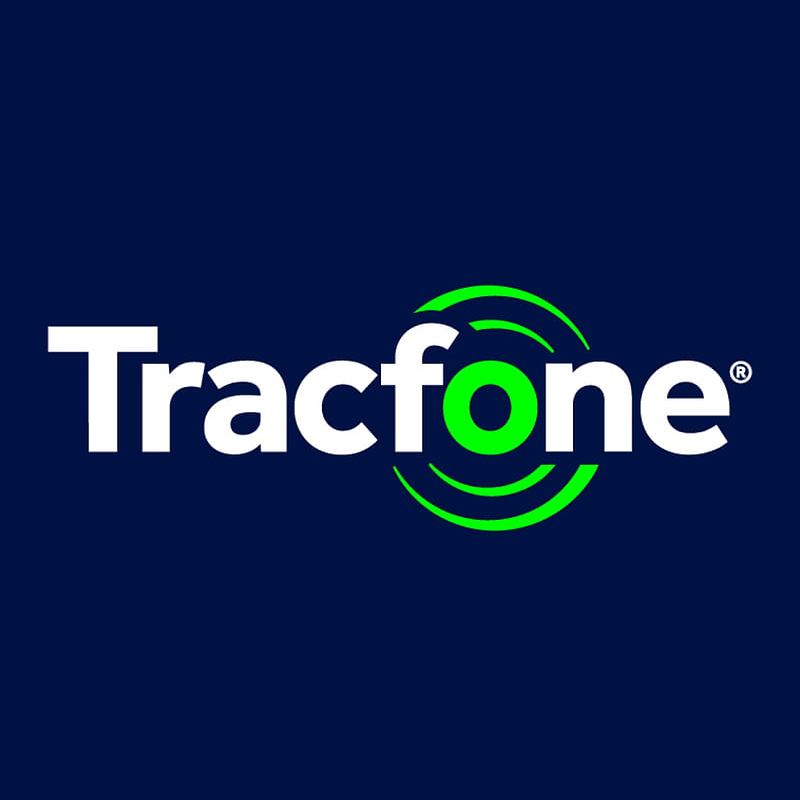 Unlock your Motorola Moto E6 from TracFone to use on any network with our online unlocking service. With a 100% success rate, we guarantee to unlock your phone from TracFone quickly, easily and legally.
Unlock Motorola Moto E6 permanently from TracFone today for a great price.
24hr unlock delivery
Instant unlocking for many phones on the TracFone network.
International unlocks
Your Motorola Moto E6 will work on any network around the world as well as TracFone.
Your phone is safe
You keep your device throughout the entire unlocking process.
Why our customers keep coming back.
Grant made great savings by unlocking his and his sons phones, watch the full video.
We refund 50% of the unlock cost if you record a video and give us permission to use it on our website. Contact us once your phone is unlocked for details.
Legal, safe and guaranteed TracFone Motorola Moto E6 Unlocks in 3 simple steps using DirectUnlocks
Quickly and easily unlock your phone remotely without voiding your warranty:

1
Provide your device details
Choose the network of the phone you wish to unlock and supply the IMEI number. Unlike our competitors, with our unique direct connection to the manufacturers databases we'll tell you what model you have. (This is also how we get our unlocks so fast).
2
We process your unlock
Once payment is received, we process your device remotely. We check your order and make sure you selected the right network and fix it automatically if you made a mistake. You can track your order progress using the tracking page. Samsung and other manufacturer codes typically take 6 hours, iPhone unlocks take 24 hours.
3
Phone is ready
Your device is unlocked reliably, legally and permanently and confirmation of this is sent to you via Email and SMS. iPhones are unlocked over-the-air, and Samsung devices are unlocked via a code. If at anytime you need help or have questions our staff are available 24/7.
Why unlocking your Motorola Moto E6 from TracFone is a great idea:
Avoid expensive roaming charges - TracFone's Data plans are notoriously expensive when travelling and adding roaming plans, especially in this data-hungry, Instagram era!
Rather than adding a temporary package to your account, having an unlocked phone means that you can buy a prepaid SIM card or localized SIM card from a local shop at a better rate, allowing you to use your phone abroad just like at home.
Selling your Motorola Moto E6 for more money - If you come to sell your Motorola Moto E6, an unlocked version will be worth a lot more money.
Switching Service Providers - Network providers often compete with one another, trying to one-up each other with new features, cheaper costs, and of course making contracts easier to get out of. For networks that still offer contracts, their phones are discounted and subsidised through the plan, which means they come locked.
Using DirectUnlocks you can avoid expensive termination costs and unlock your Motorola Moto E6 for a relatively low price.
With DirectUnlocks: Your Motorola Moto E6 warranty remains valid
The official method approved by Motorola and the network carriers themselves.
The quickest, cheapest and most secure way to unlock your Motorola Moto E6 - with a money-back guarantee.
Unlock your Motorola Moto E6 from the comfort of your own home.
You can use your Motorola Moto E6 during the unlocking process without restrictions.
No instructions needed - once the phone is unlocked we'll tell you via SMS and email, then you can simply pop another sim card in.
Permanent and 100% legal.
Frequently Asked Questions
DirectUnlocks is one of the quickest providers of worldwide and cheap unlocks for the TracFone network. We usually unlock a Motorola Moto E6 on TracFone instantly, sometimes this can be a little bit longer depending on a few factors. We offer a live tracking service to keep you up to date on progress.
Never. We unlock your Motorola Moto E6 on TracFone 'over the air' using 3G/4G or WiFi our method is completely remote. Your Motorola Moto E6 is secure during the whole process and there will be no interruptions to your TracFone service. Tracking is available throughout the unlock process.
Unlocking with IMEI is the official and safest method to unlock your Motorola Moto E6 from TracFone and is done remotely from the comfort of your own home. A software unlock is another solution, but will usually invalidate your warranty, you'll have to download some complicated software, and then you won't be able to update your motorola.
Unlocking with us is super quick, just provide your 15 digit IMEI (Dial *#06# on your locked device) and network/carrier, our system will automatically process your device by remotely identifying it and requesting an official Motorola Moto E6 unlock from TracFone.
Absolutely, even if your Motorola Moto E6 locked device is under contract with a network provider. There may be an additional price to pay if the phone is brand new and you've only owned it for a very short time.
Excellent 4.7 / 5
DirectUnlocks is rated 4.7 out of 5 based on 2528 reviews
Very effortless on my part to get through the steps
Miss Margret L
Yes. I have used you before for an older iPhone5, and was really pleased. Thanks!
Great customer service, Bulk Order
Ms Kathleen O.
I've used a few different companies without success! Direct Unlocks have unlocked 4 of our iPhones, the site easy to use and support team are very helpful.
Excellent service
Mr John Stanford
I was very pleased with the service I received from this company. My S8 was unlocked within a couple of hours and the price was very reasonable.
Supported TracFone Locked Devices
Sours: https://directunlocks.com/unlock-motorola-moto-e6-tracfone
Unlock Motorola
How Do I Unlock My Motorola Phone?
How to Unlock Motorola Phone By Unlock Code
Our Motorola Unlocking process is safe, easy to use, simple and 100% guaranteed to unlock your phone regardless of your GSM network! This is the same method Networks and Carriers will use and charge you $50 and over to unlock your phone. Once you receive our 8 or 16 digit Motorola Unlock code (Subsidy Code) and easy to follow instructions, your Motorola phone will be unlocked within 5 minutes. With your Unlocked Motorola device, you will be using a SIM card of your choice! All the newest Models we can Unlock by Motorola Unlock Code. This includes Motorola Moto G, Razr i, Atrix, Defy, Backflip, V3, Razr, V9, K1, Krzr and all other GSM Motorola Models. We can also unlock most Motorola Models from Carriers such as At&t, Rogers, T-Mobile, Fido, Bell, Telus, Vodafone, Orange + all the other major GSM Networks. With the Motorola Unlock Code and detail instructions on How to Unlock Motorola Phone, which you will receive by email, you Motorola device will be Network free in no time.

Network Unlock
We unlock your Motorola Phone from any carrier restrictions, you'll be free to use any sim.

Unlock From Home
The Step by Step process is so easy do it from home. No Software or Cables required.

Save on roaming fees
If you are traveling, save money by buying a local SIM card. Use the sim card of your choice internationally.

Lowest Price Guaranteed
There are no middlemen! We will match/beat any competitor pricing.

Official Unlocking Method
Exact same method your provider will use. No risk in damaging your phone or voiding warranty.

Lifetime Staff Support
We have agents working around the clock 24/7 to answer any questions or concerns.

Results sent via Email
No need to bring your phone in, all results are emailed to you. Unlock from the comfort of your own home.

100% Money Back Guaranteed 
If we are unable to unlock your phone you will be refunded 100%.
We can even Unlock Motorola Phones Your Carrier will Not Unlock for you!
| | |
| --- | --- |
| Network / Carrier Unlock | Yes. This is to unlock your devices carrier restrictions. No more sim lock. |
| Permanent Unlock | Yes. Once unlocked it is permanent, no relocking |
| Blacklist Supported | Yes. We can unlock blacklisted phones (no guarantees it will work with the same provider or other domestic carriers) |
| Unpaid Bill Supported | Yes. Unpaid bill status devices can be unlocked |
| SIM card Required | Yes. A sim card from a different carrier will be required |
| Data Cable Required | No. No need to plug it into a computer unless it must be done via an alternative method |
Keep in mind, Unlocking a Motorola phone is 100% Legal. It does NOT void your warranty, contract or effect the plan you currently have.
Get Your Motorola Phone Unlocked
Unlock all Motorola Devices Including:
Moto G4 Play
Atrix
Moto Z2 Force Edition
MB511 Flipout M
oto G
Motorola G4 Plus
Moto Z Play
Moto G Play
Moto G3
Flipout
Moto G Plus
XT1032 Moto G
Moto E4 2017
+ all other Motorola Models!
The Unlocking Process
Fill out the unlock form with your device details
Once we have received your request form, we will start to search for your unlock code.
Our automated system will email you the Motorola unlock code when it's ready.
Enter the Motorola unlock code emailed to you. Follow our how-to unlock walkthrough.
Unsupported Networks
Motorola Devices with Pre-installed Unlock App
If your device carries the unlock app they require a remote unlock.
T-Mobile Unlock App
Metro PCS Unlock App
Need Help?
If you have any further questions, please contact our 24/7 support.
Ready to Unlock your Motorola Phone Now?
Please go to "Complete Your Unlock" and fill in the information. Please make sure your IMEI Number is correct as it is very important in obtaining your Motorola Unlock Code. Verify your IMEI Number by pressing *#06# on your dial pad.
Sours: https://www.cellunlocker.net/unlock-motorola/
Unlock Motorola Moto G6 Tracfone
Network restriction that Verizon has put on your Motorola G6 is annoying to say the least. Fortunately now their are ways to permanent unlock Tracfone Moto G6 easily which in return will give your phone access to use all network carriers.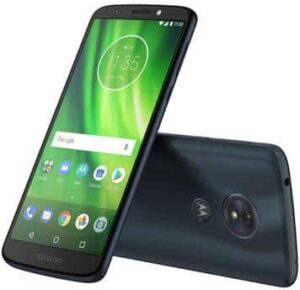 How To IMEI Unlock Tracfone Motorola Moto G6
The main legitimate and official technique to unlock Motorola Moto G6 Tracfone carrier is by unlock code, which is arrangement of numbers one of a kind for each telephone.
If your phone doesn't ask for unlock code
We'll unlock your phone by USB cable unlocking method. This is instant unlocking method in which you just have to connect your phone with PC and we'll unlock your phone instantly. All the other things are same as unlock code. Such as you'll be able to update or hard reset your phone and you're phone will still be unlocked. You dont have to share your computer or just computer screen so this method doesn't endanger your privacy or your personal data.
Requirements For Tracfone Moto G6 Unlock Code
What you require to Carrier unlock Tracfone Motorola is IMEI number. You can find IMEI of your phone by dialing *#06# on the dialer app of Motorola Moto G6 and IMEI number will pop up. Write that IMEI number down somewhere for reference.
The other thing you need is a working e-mail address so that you can receive your Moto G6 Unlock Code on that email address.
How To Order Unlock Code For Motorola Moto G6 Tracfone
Getting unlock code for Motorola G6 is exceptionally straight forward. Simply enter your IMEI and your email and checkout with PAYPAL. We'll send you your Tracfone unlock code for G6 XT1925DL in a matter of seconds.
How To Enter Tracfone Motorola Moto G6
Entering Tracfone open code is straight forward. Simply install another sim which is unsupported by your phone , SIM network unlock pin menu will display on screen. Just enter your unlock code cautiously and your Tracfone Motorola Moto G6 will be unlocked.
Why Unlock Tracfone Motorola Moto G6?
There are a lot of benefits of unlocking Tracfone phone:
1:There is no risk of damaging your phone while unlocking your phone .
2:You don't need to have any technical knowledge to unlock your Moto G6 .
3:You can unlock Tracfone Motorola Moto G6 from the comfort of your home.
4:You can avoid paying hefty roaming charges while traveling by buying new sim from your destination place.
Risks Involve In Unlocking Tracfone Moto G6
There isnt any risk in unlocking your phone. No software nor any physical damage will be done to your Tracfone Moto G6 because our unlocking method is very simple and easy. If you want more details you can read risk involve in unlocking here.
Why Unlock Tracfone Moto G6 With LetsUnlockPhone?
At LetsUnlockPhone, our staff is devoted to give you respectful customer service along with fast unlocking service. Other than that you also get a full money back guaranty.
FAQs
Q:Is unlocking Motorola phone 100% guaranteed with unlock code?
A:yes you can be 100% sure that your Motorola phone will be unlocked with Tracfone unlock code.
Q:Is their any rooting jailbreak or any other software based activity is involved in unlocking Motorola phone by unlock code?
A:No, you just need a new sim card and Motorola unlock code for unlocking Motorola Moto G6 .
Q:Does unlock code for Motorola phone expires? Do i have to enter it right away?
A:No you can enter your unlock code whenever you need to unlock your Motorola phone. The unlock code doesn't expire.
Q:Will this unlock code gonna unlock my Motorola phone permanently?
A:Yes this is the only permanent method to unlock Motorola phone .
Q:Will i be able to still use Tracfone sim in my sim unlocked Motorola phone?
A:Yes you'll be able to use whatever sim you want to use in unlocked Motorola phone.
Q:Will unlocking my Motorola phone gonna its void warranty?
A:No, unlocking doesn't effect warranty or contract of your Tracfone Motorola phone.
Q:Will unlocking Motorola phone gonna reset it or remove any thing from the phone?
A:No, unlocking does not have any effect on the storage or setting of Motorola phone.
Buyer Requirements To Get Motorola Moto G6 Tracfone Unlock Code
Before ordering unlock code, make sure that your phone is not already unlocked by inserting new sim in your Motorola Moto G6.
Make sure your Motorola phone is not reported stolen or blacklisted.
Be sure that your phone have enough tries left to enter unlock code and its not hard locked.
Make sure that the IMEI you have entered in the buying form is correct, so check it twice or thrice.
Product Enquiry
Sours: https://letsunlockphone.com/p/unlock-motorola-moto-g6-tracfone/
Unlock motorola code tracfone
What can I do if I forgot the pin code, pattern, or password to my lock screen?
If you have locked yourself out of your device or if you can't remember unlock PIN, pattern, or password, there are options available to unlock your device using your Google account.
Unlock your device using Google Account:
If you previously set up a Google/Gmail account on the phone, you can use it to unlock the device. Please follow the steps below to unlock the phone:
Enter the wrong pin / pattern / password five times.
Select "Forgot Pattern" in the bottom right corner of the screen. Note: You must be connected to the network.
Type your Gmail account username and password, and select "Sign in."

Unlock your device using Android Device Manager (ADM):
The following method only applies to devices that have Android Device Manager enabled.
On a computer or other mobile device, visit: https://myaccount.google.com/find-your-phone.
Sign in using your Google login details that is set for the locked device.
In the Android Device Manager interface, select the device you need to unlock (if it isn't already selected).
Select "Lock."
In the window that appears, enter a temporary password.
Select "Lock" again.
If it was successful, you should see a confirmation below the box with the buttons "Ring", "Lock," and "Erase." On your phone, you should now see a password field in which you can enter the temporary password.
Enter the password to unlock your phone.
Please access the phone's lock screen settings and disable the temporary password.
Sours: https://support.tracfone.com/faqs/1651180?device=24961
How to Unlock Moto E6 and Use with Any Carrier
Her, on the sofa. Elena, although she did not show it, was happy to feel the strength of the guy's embrace. Grasping Dima by the neck, she reached closer to the guy's face. - Well, gentleman, she whispered slightly mockingly, hiding her own slight anxiety behind the carelessness of her tone, what will you do with a defenseless woman now.
You will also be interested:
Well, let's get acquainted, the girl said. My name is Lisa. I stood rooted to the spot and said nothing.
12087
12088
12089
12090
12091