Cara Mengetahui Serial Number Laptop
Kebanyakan orang ketika sedang berbicara soal laptop, pasti lebih terfokus untuk mengetahui spesifikasi, merk atau tipe. Tidak dengan serial number.
Padahal jangan salah, untuk beberapa waktu, ternyata serial number laptop terkadang dibutuhkan.
Misalnya jika ingin mengecek keaslian produk
Ingin memperbaiki laptop ke Service Center
Dan lain sebagainya
Buat yang belum tahu, serial number adalah gabungan antara 22 karakter huruf dan angka.
Serial number selalu memiliki kombinasi yang berbeda untuk memastikan identitas perangkat tidak sama satu sama lain.
Berikut ini saya ingin membahas bagaimana cara untuk mengecek serial number di laptop.
Bisa untuk semua merk (ASUS, Acer, Lenovo, Toshiba, MSI dan lainnya), serta bisa diterapkan di Windows 7, Windows 8 dan Windows 10.
Cara Melihat Serial Number Laptop
Pengecekan dilakukan tanpa Aplikasi tambahan, melainkan diantaranya dilakukan menggunakan Command Prompt dan Powershell.
Keduanya dijamin bisa menampilkan nomor serial laptop secara akurat.
Baca Juga: Cara Melihat Spesifikasi Laptop di Windows
#1. Melalui Command Prompt
Mungkin sudah tidak asing lagi, Command Prompt adalah sebuah program bawaan Windows yang sampai saat ini bisa kita temui.
Untuk memakai Command Prompt kita harus memasukkan kode-kode tertentu, sampai perintah yang diinginkan muncul.
Melalui program ini kita bisa tahu lho, nomor serial pada laptop.
Langkah 1: Pertama buka terlebih dahulu CMD. Caranya coba tekan tombol Windows + R di Keyboard > Ketik CMD > Lalu klik OK.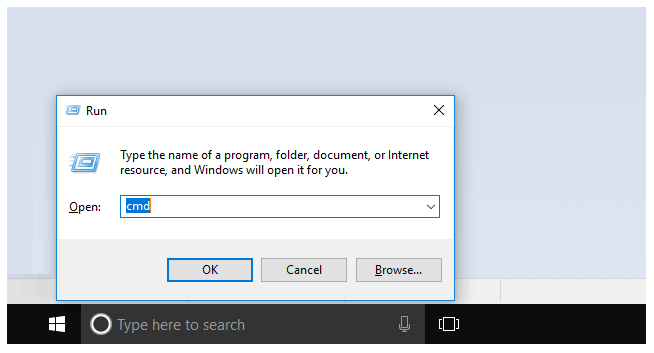 Langkah 2 : Kemudian setelah Command Prompt sudah terbuka, ketik perintah wmic bios get serialnumber > Kemudian lanjut tekan Enter.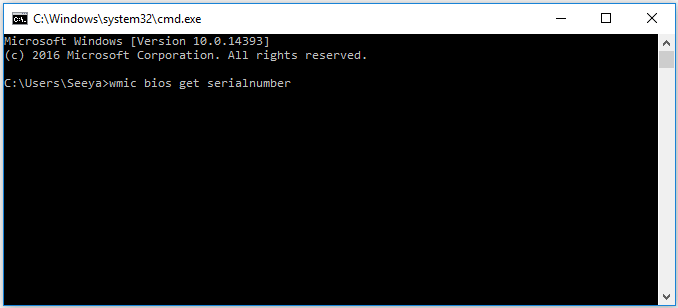 Langkah 3 : Setelah itu Anda akan melihat informasi serial number laptop. Anda bisa mencatatnya atau menyalin kode tersebut.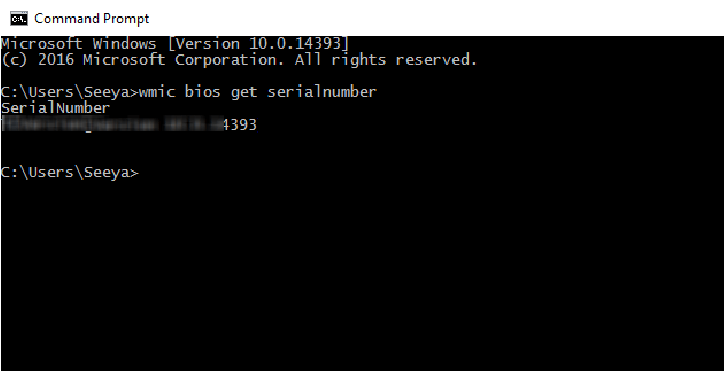 Catatan:
Cara ini bisa dilakukan di Windows 7, sampai Windows 10.
Mungkin juga versi Windows dibawahnya (Windows vista kebawah). Silakan langsung dicoba, berhasil kok.
Baca Juga: Cara Update Driver Laptop Ke Versi Terbaru
#2. Melalui PowerShell
Sebagian besar orang memang belum mengetahui apa itu Powershell. Pada dasarnya, program ini (Powershell) sama dengan CMD.
Yaitu program yang memungkinkan bisa menjalankan perintah-perintah yang diinginkan user menggunakan kode tertentu, namun secara lebih kompleks.
Melalui Powershell kita juga bisa melihat kode serial laptop secara akurat.
Ikuti langkah-langkah berikut:
Langkah 1 : Buka terlebih dahulu Powershell. Klik tombol Windows dan R > Ketik Powershell > Lalu OK.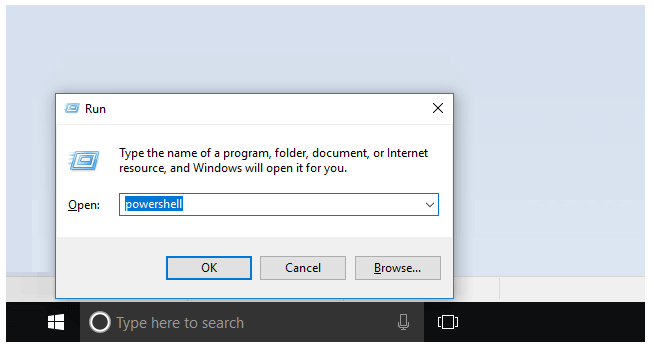 Langkah 2 : Tunggu beberapa saat sampai Powershell terbuka > Kemudian ketik perintah gwmi win32_bios | f1 SerialNumber > Dan klik Enter.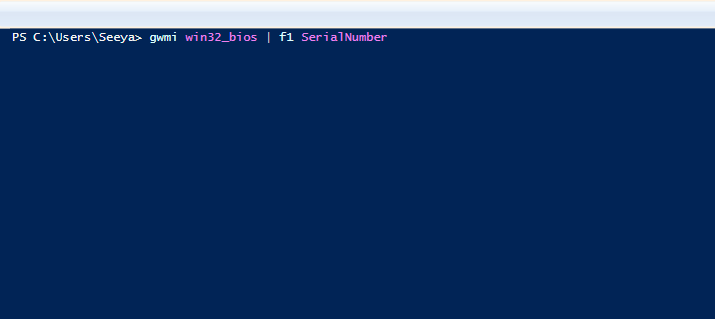 Langkah 3 : Tepat setelahnya Anda akan mendapati informasi kode serial laptop.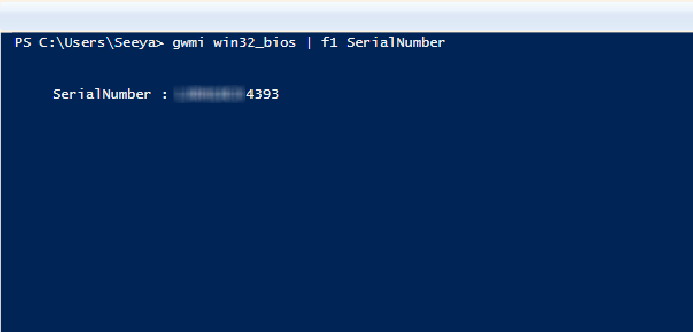 Catatan:
Untuk beberapa sistem laptop, terkadang Powershell ini terkunci dengan alasan keamanan. Untuk Windows 10 bisa coba buka Powershell ISE.
Sedangkan Windows 7 bisa coba cek di Start > All Programs > Accessories > Lalu buka menu Windows Powershell.
#3. Lewat Body Laptop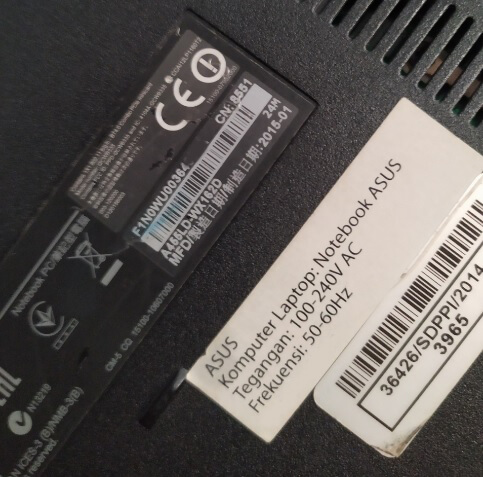 Setiap laptop pasti selalu ada stiker bawaan. Disana akan tertera informasi-informasi tertentu, paling sering merk, tipe dan spesifikasi laptop.
Nah, di laptop juga biasanya ada stiker nomor serial laptop. Letaknya sebagian besar ada dibagian bawah laptop (Dekat posisi harddisk, dekat ventilasi atau dekat baterai).
Kalau nggak ketemu, coba lepas baterai laptop. Bisa jadi stikernya ada dibagian bawah port baterai.
#4. Melalui BIOS
Walau BIOS pada dasarnya memang berfungsi untuk mengatur berbagai fungsi pada laptop, kita juga bisa mendapatkan berbagai informasi disana.
Mulai dari informasi hardware hingga serial number. Anda bisa mencoba ini jika 3 cara sebelumnya kurang cocok atau tidak berhasil.
Caranya sederhana. Cukup masuk BIOS kemudian periksa pada bagian System Information atau sejenisnya. Tinggal cari saja kolom serial disana.
Baca Juga: Cara Melihat Bit Laptop (Dijamin Akurat!)
Akhir Kata
Begitulah ulasan tentang cara mengetahui nomor serial pada laptop. Tidak perlu khawatir akan serial kode yang ditampilkan, pokoknya dijamin akurat.
Sebenarnya ada lagi beberapa cara yang tidak saya bahas.
Contohnya mengecek melalui dus laptop hingga buku panduan. Alasan tidak dibahas karena saya rasa 4 cara diatas adalah yang paling mudah dilakukan.
Kalau ada yang ingin ditanya silakan. Semoga bermanfaat.
2 comments
Hi, terima kasih informasinya. Saya ada pertanyaan, setelah mendapat serial number laptop, bagaimana kita tahu bahwa laptop tersebut original?

Terima kasih

Untuk laptop sekarang sudah hampir bisa dipastikan original dari merknya mas. Kalaupun ada komponen yang diganti dari user, itu nggak berpengaruh ke originalitasnya
Sours: https://www.leskompi.com/cara-mengetahui-serial-number-laptop/
Windows doesn't display your PC's serial number anywhere in its interface, and neither do popular system information tools. But you can often find a PC's serial number with a simple command, a peek in your BIOS, or on the hardware itself.
Run the WMIC Command
Open a Command Prompt window to get started. On Windows 10 or 8, right-click the Start button and select "Command Prompt". On Windows 7, press Windows + R, type "cmd" into the Run dialog, and then press Enter.
At the Command Prompt, type the following command and then press Enter:
wmic bios get serialnumber
You'll see the computer's serial number displayed beneath the text "SerialNumber". This command uses the Windows Management Instrumentation Command-line (WMIC) tool to pull the system's serial number from its BIOS.
If you don't see your PC's serial number, blame your PC's manufacturer. The number will only appear here if the PC manufacturer saved it to your computer's BIOS or UEFI firmware. PC manufacturers don't always fill in the number properly. In that case, you'll see something like "0" or "To be filled by O.E.M." instead of an actual serial number.
RELATED:How to Check Your Motherboard Model Number on Your Windows PC
This is also true if you built your own PC because the PC itself won't have a serial number. However, you can look up the serial number of your motherboard and other components.
Check the BIOS
You may also be able to find the serial number in the BIOS or UEFI firmware settings screen. This technique won't get you a serial number if the command didn't, since the command pulls the serial number from the BIOS. However, checking the BIOS could be helpful if you can't actually sign into Windows to run the command.
RELATED:What Does a PC's BIOS Do, and When Should I Use It?
Access the BIOS or UEFI firmware settings screen and look around for a "Serial Number" somewhere on a system information screen. It'll be in a different place on different PCs, but you can usually find it somewhere on the "Main" or "System" screen.
Find the Serial Number On the PC's Hardware, Box, or Elsewhere
If you don't see a serial number after running the command—or if you just can't turn the PC on or don't have access to it—there are several other places you might find the serial number:
If you have a laptop, flip it over. On some laptops, you'll see the number on a sticker. On others, you'll see the number printed directly on the metal or plastic the laptop is made from. If your laptop has a removable battery, the serial number is sometimes on a sticker inside the battery compartment, under the battery.
If you have a desktop PC, look at the back, top, or side of the case for some sort of sticker. The number may also be on a sticker inside the case, so you might have to open it up.
If you can't find the serial number on the PC itself, look online for instructions specific to your model. The manufacturer's website should tell you exactly where to look.
If you registered your PC with the manufacturer or received warranty service, the serial number should be included in the registration documentation, warranty service receipt, or email confirmation for the service.
If you still have the original product box, it usually has the serial number printed on it—often on the same sticker with the bar code.
If you purchased the PC online or in store, the serial number may be printed on the physical or email receipt you received.
And if you just can't find your serial number at all, don't give up hope. If you have proof of purchase, the manufacturer still may be able to help you with whatever service you need and may even be able to find out the serial number for you.
Sours: https://www.howtogeek.com/294712/how-to-find-your-windows-pcs-serial-number/
How can the find my serial number of my computer?
Serial Numbers are normally found on a label on the item but in some cases they are printed in the manual or a piece of paper that came with the item.
They are normally Numeric or Alphanumeric e.g. 0123456789 or A1B2C3E4
Desktop Computer
The location and name of the serial number will vary depending on which make an model of computer you are using.
In most cases the serial number is located on the Box/Case itself
Serial Numbers may be refered to as
Serial
Serial Number
Serial No.
Asset Number
Service Tag
S/N
These are normally near or next to the barcode.
Examples:
Sours: https://faqs.aber.ac.uk/267
How to Find My Laptop Serial Number
What to Know
On Windows 10, type "wmic bios get serialnumber" into the command prompt to view the serial number.
Look underneath your laptop to find a label showing the serial number.
Serial numbers can also be included on the manufacturer receipt or warranty notice.
This article teaches you how to find your Windows-based laptop serial number through multiple different methods. It also explains why it's important to know your laptop serial number.
What Is a Laptop Serial Number? 
A laptop serial number is a unique string of numbers and letters assigned to your laptop. No two laptops have the same serial number so consider this a guaranteed way of proving your laptop is the laptop you say it is. 
The laptop serial number is a method for manufacturers to be able to identify the specific model and specification of the computer, as well as be able to determine if any warranty remains. A serial number can also be used in the case of some insurance claims. 
How Do I Find the Serial Number on My Laptop Windows 10?
One of the simplest ways to find your serial number is by typing in a few commands on your laptop. Within moments, you can view your serial number and choose to copy it into a different document. Here's where to look.
This requires your laptop to be in working order and operational.
On your laptop, type cmd into the Windows 10 search bar.

In the command prompt, type "wmic bios get serialnumber"

Press enter.

Your serial number will now appear after the prompt.
How Do I Physically Find the Serial Number on My Laptop? 
If your laptop won't boot up or you don't feel comfortable entering commands into the command prompt, there is an alternative. Most laptops also contain the serial number on a label underneath the laptop. Here's where to look.
Unplug your laptop from any power source.

Flip it upside down.

Look for a label on the bottom of your laptop. 

Some laptops contain this label inside the battery compartment, providing your laptop has a removable battery.

Look at the string of numbers and figures listed and seek out anything beginning with S/N or Serial Number. This is your laptop's serial number.
Where Else Can I Find My Laptop Serial Number?
If your laptop isn't operational and the label has worn off or become too faded, there is one final method that can help. If you registered your PC with the manufacturer, your serial number should be included in the registration documentation, warranty service receipt, or email confirmation. Then, it's time to start digging out the receipts. 
Why Do I Need My Laptop Serial Number?
As mentioned previously, a laptop serial number is useful for warranty claims and insurance issues. It also helps technical support identify when your laptop was manufactured and explain what specific hardware it's running.
If you contact customer support to resolve a problem, they will ask for the serial number to check warranty status and other details. 
FAQ
First, check the underside or back edges of the laptop. Next, if you have a laptop with a removable battery, look inside the battery compartment. Finally, for a detachable laptop, remove the tablet from the dock to reveal the serial number.

Although you can use Windows commands to find the serial number, you can also find it on the Service Tag of a Dell laptop. The Service Tag is located on the bottom panel.

On a Lenovo laptop, the serial number is on the bottom of the system. Alternatively, you can go to the Lenovo Support website, select Detect Product, and install Lenovo Service Bridge. After installation, Lenovo Service Bridge will open a product page with your laptop's information, including the serial number.
Thanks for letting us know!
Sours: https://www.lifewire.com/find-serial-number-on-laptop-5192899
Number laptop serial
To help assist with ANR's asset inventory, this guideline will provide instructions on looking up necessary device information such as Model number and Serial number. A device is considered to be a desktop or laptop computer, a tablet, or a mobile phone owned by the University of California.
Device Operating System, Manufacturer & Model
Windows 7 or 10
Hit Start, type "system information" into the search box, and then select the result.
The System Information window opens, giving you access to all kinds of great information about your PC's hardware and software environment.
Windows 7, 8, or 10
For some reason, typing "system information" into a Start search doesn't work in Windows 8. Instead, you'll have to use the Run box, which you can also use in Windows 7 or 10 if you prefer.
Hit Windows+R to open the Run box. Type "msinfo32" into the "Open" field, and then hit Enter.
You should immediately see the System Information panel.
You can also find the msinfo.exe executable in the \Windows\System32 directory, should you want to make a shortcut for even easier access.
Reference: https://www.howtogeek.com/196893/how-to-open-the-system-information-panel-on-windows-8/
Mac OS
Choose Apple Menu > About This Mac to get an overview of your Mac, including your Mac model, processor, memory, serial number, and version of macOS. To see the greater detail provided by System Information, click the System Report button.
To open System Information directly, hold down the Option key and choose Apple Menu > System Information. You can also use Spotlight to find System Information, or open it from the Utilities folder of your Applications folder.
System Information opens to a system report for your Mac:
iOS
Go to Settings > General > About.
Android
To find your device's serial number in the software, go to Settings > System.
Then jump into About Phone > Status.
Serial Number
Windows
Open Command Prompt by pressing the Windows key on your keyboard and tapping the letter X. Then select Command Prompt (Admin).






Type the command: WMIC BIOS GET SERIALNUMBER, then press enter.
If your serial number is coded into your bios it will appear here on the screen.






If the above method does not work, you may find this information on a label attached to the computer.
Sours: https://ucanr.edu/sites/is/Resources/Lookup_Device_Information/
How to Find Computer Model \u0026 Serial Number of Windows 10 PC
Thighs in a stream. Christie's body was sweaty and arousing. And sexy droplets covered the whole body of her daughter.
Similar news:
In the evening, the head of the builders arrived, it turned out to be a friend of Gevorg, Vachagan. He was somewhat similar to Gevorg, but he had an accent and Gevorg seemed more educated against his background. Gevorg introduced me: - Here is my acquaintance Albina is Vachagan my friend, Vachagan is Albina, my partner. -Ha, how strange you call your girl, well, Che is very nice. My work is finished.
266
267
268
269
270