Checkout
Continue shopping
Vintage Style Door Knobs
Vintage style door knobs are an ideal finishing touch to modern, minimalist and traditional interiors alike. This style of door knob is often decorative, and available in a range of finishes such as porcelain, brass and other decorative metals too.
Vintage Brass Door Knobs
Brass is an ever-popular finish for door knobs and handles whatever the style, and this is especially true with vintage style door knobs. Vintage style door knobs are available in popular finishes such as antique, polished and satin brass, from brands such as Carlisle Brass, Heritage Brass and From the Anvil. Here at Handles4U, we are proud to offer a wide range of vintage, classic, period and traditional brass door knobs on a rose in a range of formats and sizes.
Vintage Metal Door Knobs
Metal vintage door knobs are available in a choice of finishes, including silver, bronze, black and brass. These door knobs are available in a a whole host of designs, with something to suit just about every colour scheme and decor style.
Vintage Porcelain Door Knobs
Porcelain door knobs on a rose are a classic choice that fits perfectly with vintage styles of decor. Here at Handles4U, we offer a range of porcelain door knobs, including finishes such as grey or white cracked porcelain. The range of porcelain door knobs are available on a choice of metal bases, with finishes such as antique brass, bronze satin nickel being popular options.
Vintage Door Knob Backplates
If you're looking for door knobs on a backplate that have a vintage style, you'll be right at home with the range available online at Handles4U. Vintage door knobs on a backplate are available in a range of popular finishes, including silver, brass, black and bronze.
Vintage Style Cupboard Door Knobs
If you've already swapped your door knobs for vintage ones, why not opt for matching vintage style cupboard knobs too? Here at Handles4U, we are proud to offer a wide range of vintage style cupboard knobs in a range of shapes, sizes and styles from manufacturers such as From The Anvil, Frelan Hardware and Fingertip Design.
Our top vintage style cupboard knob picks include vintage round cupboard knobs in brass and bronze, and copper and silver vintage mushroom cabinet knobs.
Bridges Trading Co. Ltd.
Registered UK Company No. 3008057
VAT No. 641462650
Loading...
Oops...
Enter your registered email address, click 'SEND' and we'll send you an email so you can reset your password. Just follow the link in the email. See you in a sec!
Item Successfully Added
We use cookies to improve your experience, including to personalise content, to provide useful features, and to analyse our traffic and measure performance. By using this site, you agree to our use of cookies.
Intro
Essential Cookies
Non-Essential Cookies
About Cookies and your Privacy
When you visit any web site, it may safely store or retrieve information in cookies. This information might be about you, your preferences or your device and is mostly used to make the site work as you expect it to. The information does not usually directly identify you, but it can give you a more personalised and consistent web experience.
We respect your right to privacy, so you can choose not to allow some types of cookies. Click on the different category headings to find out more and change our default settings. However, blocking some types of cookies may impact your experience of the site and the services we are able to offer. Some cookies are essential and the website would not function without them.
Always Active
Essential Cookies
These cookies are essential for the website to function and cannot be switched off in our systems.
These are usually to do with keeping track of information between page views like your privacy preferences, logging in or tracking a shopping basket
You can set your browser to block or alert you about these cookies, but some parts of the site will not then work. These cookies do not store any personally identifiable information.
The essential cookies we set are:
PHPSESSID - A unique reference to your browser session on our website. This allows us to keep track of things like your basket and whether you are logged in. This cookie will expire after the browser is closed
hideVAT - This cookie tracks your preference if you want to show prices inc or ex VAT. This cookie persists between your browser sessions.
plii - This cookie ensures you are kept logged in to the website during your session.
nfPP-* - These cookies store your preferences regarding cookie preferences, like if you have accepted the notice and if you have optionally disabled non essential cookies. These persist between browser sessions
nfAlertBarClose - This cookie stops the sites important alerts bar from appearing after you dismiss it.
industry - This cookie stores the industry you have said you are in so you don't have to re-enter it on future visits. This cookie persists between your browser sessions.
PostcodeAnywhere - We use PostcodeAnywhere to provide address lookup services for your convenience
Non-Essential Cookies
These cookies allow us to count visits and traffic sources so we can measure and improve the performance of our site. They help us to know which pages are the most and least popular and see how visitors move around the site. Some information these cookies collect is aggregated and therefore anonymous. If you do not allow these cookies we will not know when you have visited our site, and will not be able to monitor its performance and make improvements.
Google AdWords Conversion: We use conversion tracking to help us understand how effective our digital campaigns are.
Google Analytics: We use Google Analytics to collect information about how visitors use our website. For example, we collect details of the site where the visitor has come from and the total number of times a visitor has been to our website.
Google Dynamic Remarketing: We use these tracking tools to track user behaviour over time and across third party sites to improve the effectiveness of our online advertising. We collect information about what ads users view and whether they click on the ads. We use this information to improve and customise our advertising.
Google Tag Manager: We use Google Tag Manager to track user behaviour, traffic analysis and marketing optimisation.
Hotjar: We use Hotjar to help collect information about how visitors use our website and analyse user behaviour across our site.
Pinterest: Pinterest is a social bookmarking site where users can upload, save, sort, and manage collections of images. We use the Pinterest cookies to enable social sharing buttons on our sites, as well as to track social media and other Web browsing behaviour in order to target ads and promotions to your interests. For information about how to opt-out of Pinterest cookies, you can go here.
Sours: https://www.handles4u.co.uk/vintage-door-knobs
Whether they're made out of stamped metal, painted porcelain, or cut crystal, antique doorknobs imbue a sense of old-world energy into any home or business that they're found in. Since these doorknobs can be reused in modern settings, there are many more types of people interested in buying these pieces than just antique collectors. So, if you're wanting to restore an old farm-house or trying to learn a little bit more about your grandparent's home, take a look at how these handy accessories evolved over time and where you can look to purchase one today.
Antique Doorknobs Identification
While most people are familiar with the general appearance of a doorknob, some might not be able to pick up on the earliest examples of them as easily. So, it's important to look for a few different characteristics when you're trying to assess a potential antique doorknob for its origin and value.
Related Articles
Antique Doorknob Shapes
While not all antique doorknobs are perfectly round, they do have a general rounded shape and fit well into the palm of your hand. Some of the earliest doorknobs are actually rather small and come equipped with a long metal rod attached to the end. Historically, this rod allowed people to stick in the knob to the mortise lock mechanism - an incredibly significant development in the history of security and safety - and turn it. Thus, a lot of antique doorknobs you'll find loosely piled in antique store bins will come with these long rods attached. In addition, design features like the rods can help you identify where and when your antique doorknob is from:
Pressed glass knobs were popularly used between the 1820s to the 1850s.
Cut glass was popularly used during the 1860s through to 1910.
Wooden knobs were used from about 1885 to 1910.
Imported chinaware knobs were first used in the 1850s.
Cast metal became widely available in the mid-1840s, and so doorknobs were quickly crafted out of the material
In 1870, a method for compression casting allowed the Victorians to have the detailed casting indicative of their residential style.
Antique Doorknob Styles
Since the incorporation of doorknobs into building design really took off during the 19th century - in fact, over 100 doorknob patents were granted between 1830-1870 - doorknobs were crafted out of a variety of different available materials, like brass, bronze, gold, steel, porcelain, crystal, and glass. Here are some of the different characteristics of historic doorknobs to be on the lookout for.
Early 19th Century - On the whole, doorknobs that were used prior to the 1840s were simply designed with functionality in mind.
Victorian Era - This period is considered the height of decorative doorknobs and other residential hardware; doorknobs from this period come in unique shapes, with filigree, scalloping, etchings, hand-pained scenes, and so on decorating their surfaces.
Edwardian Era - Just following the Victorian period, doorknobs made during this time become a bit more refined and less ostentatious than those made during the previous era.
World War I - Interestingly, World War I directly inspired the widespread use of glass doorknobs due to metal rationing during the period.
Commercial vs. Residential Doorknobs
An important aspect of identifying antique doorknobs is determining what type of building the doorknob was intended to to be used in. Commercial residences were more likely to have customized doorknobs such as ones with business monograms or logos stamped onto their faces. For example, the St. Nicholas Hotel, which was built during the height of the Gilded Age, has doorknobs inscribed with its initials, which are accompanied with a Celtic knot motif. Similarly, the social elite were able to afford luxurious doorknobs encrusted with precious metals and artistry to outfit their extravagant homes.
Antique Doorknob Values
Genuine antique doorknobs can be surprisingly expensive, particularly since they're often used to maintain old buildings and residences through historic preservation practices. Generally, antique doorknob values are highly dependent on their style, the manufacturer, the materials made to create them, and what period they were created during. On the whole, antique doorknob values can range from as little as $10 to as much as $200. Additionally, Victorian doorknobs are particularly desirable because of their unique designs. For example, a pair of 1897 Reading Hardware cast bronze doorknobs is listed by one business for a little over $100. Thankfully, there's an abundance of historic hardware sellers and businesses that you can purchase both authentic antique doorknobs and quality reproductions from, so you shouldn't have any trouble finding the perfect replacement doorknob for your fixer upper.
Open Your Heart to Antique Doorknobs
Antique doorknobs acted as the key to historic locks, and they can also act as the key to your own heart with their minute design details and old-world charm. So, whether you're looking to spruce up your childhood home or are looking for a way to customize your modern apartment, browsing for an antique doorknob instead of buying a boring replacement at the local hardware store is a great way to do so.
© 2021 LoveToKnow Media. All rights reserved.
Sours: https://antiques.lovetoknow.com/Antique_Doorknob_Identification
Door Hardware & Accessories
Embellish doorways and entrances to make them more inviting. Select from a wide variety of the finest antique door hardware and accessories available in numerous finishes and period styles.
Van Dyke's Restorers carries a large selection of door accessories and door hardware to make any gate or entryway more aesthetically pleasing. Choose from reproduced vintage door hardware–from the essential hinges to knobs and right down to smaller touches like kick plates and mail slots for postal deliveries.
We even offer unique specialty door accessories like tracks and rolling door hardware for pocket doors and sliding doors to achieve the popular barn door-inspired look. Find Victorian style door bells and buttons to let you know your company and guests have arrived. You can even find speakeasy doors, each with an interior latched door and grate to provide personal safety. From top mount spoke wheel glides to kick plates, we've got all your door needs covered!
Sours: https://www.vandykes.com/vintage-door-hardware/c/395/
Door Knobs
We are the restoration specialists offering you thousands of new reproduction door knobs online across an exhaustive range of styles, periods and materials. Whether you're renovating an older style home, or choosing new door knobs for a contemporary build, we can help you choose timeless, classic designs that offer depth to the look and feel of every space.
With over 40 years of building and restoration experience, we offer our customers a dedicated and personalised shopping experience. Choosing door knobs can seem like an overwhelming task. Often the finishers and accents like door handles and furniture handles are chosen toward the end of long and gruelling design and build process. Choosing types of door handles should be the most exciting part of the build because that's when you get to really get your decorator's hands dirty and start leaving personal fingerprints in the overall look and feel of your space. Often, however, it's the most overwhelming. The difference between lever door handles and tear drop handles could completely change the entire tone of a space not to mention the long term function of a particular door. There's a lot to consider and you can never be quite sure how well the entire design look will really feel until you're living in the space.
How to choose door knobs
We are experienced builders and restoration specialists, so we know a lot about door knobs from specific period designs through to spindle sizes and mortice locks. If you are a bit overwhelmed by the wealth of choice, we're happy to help. You can drop us a quick line and ask us for advice or you can take advantage of our free door scheduling service. If you send us your house plans or a list of the doors your shopping for, as well as the style you're planning, we can arrange a detail quote of design suggestions including everything you need to order.
If you'd prefer to take a gander at the designs on offer yourself and feel your way through the options, then we've put together some interesting bits of information you might find useful come the final choosing.
Firstly, what is the style you're looking for? If you have renovated an existing space or you are restoring an older style home, then you will already have a particular style in mind. Our range of door knobs include authentic looking reproductions that can easily replace existing Federation style and vintage door handles. Search our selection of brass handles for a classic Victorian look or our silver door knobs perfect for evoking tones like French Provincial chic as well as contemporary sleekness. Copper and gold door knobs can both soften and harden a piece of furniture or a door. When paired with warm woods, copper and gold tend to reflect the tones around them, catching and reflecting both natural and artificial light in soft and warm tones as well. When they're paired with bolder colours like matte black or white, they can stand out starkly and regally, accented areas and pieces.
This is particularly useful for anyone seeking to revamp and reenergise older furniture pieces. Often timber furniture can look dated and boring until the door knobs and drawer handles are swapped out for something either contemporary or classic and timeless. You can easily claim another ten years out good quality timber furniture just by updating the different door handles. For something really bold, choose a collection of porcelain and different colour handles for the same piece, like a tall boy or wardrobe. Against plain timber grain, colours and textures can really pop and offer old furniture pieces a new and fun personality.
Bohemian interior design relies on a mis-mash of elements including colour and textures. Bolder soft furnishings can be balanced with crisply finished door knobs like antique brass and chunky furniture ring pulls. The simple finish on a door knob can lend your furniture or door the effect of a blank canvas that you can build on with other decorative elements like coloured hangings and carpets.
If you're searching for bathroom door knobs for your vanity unit then consider pairing materials with your tapware selection. Design aesthetics for rooms like bathrooms and laundries can greatly benefit from clear and consistent styling. The effect generated by matching materials draws the room together and gives it clean look and feel that mis-matched materials cannot. For contemporary spaces, simple is often best. Choose a style and stick with it in all of your wet rooms. The synergy between the spaces will help to pull together the total design of your home.
After you've settled on a particular style then comes the choice between round and straight. Round shapes are organic shapes and humans feel grounded and comfortable when they see arcs. Consider using this general rule for rooms like the bedroom and living room. Help evoke a sense of calm and relaxation in the spaces designed for lounging around and sleeping. Keep the sleeker kitchen T handles for functional spaces, for example.
If you're choosing functional door knobs then take into account the height and weight of the door that your door knob is intended for. Will it be earmarked for a cupboard that's going to get a lot of use? Will you need to open one drawer more often than others? Choose comfortable door knobs that marry function and design right from the outset. You are going to be using spaces like your kitchen, your home office and your bathroom a lot so comfortable and practicality should inform your final design choice as much as colour, material and texture.
When replacing door knobs like for like, you may need to know the hole size and spindle size. Not all door knobs, unfortunately, can always be replaced with a reproduction version so if you only need one knob from double door handles, you may struggle to find the exact one that fits. Our extensive range of authentic looking reproduction door knobs has been collected for exactly that eventuality. If you're unsure whether you can replace your desired door knob with a reproduction version, then send us a quick message and we can answer for you. Often if we don't have precisely what you're looking for in stock then we know where we can get it, whether we can make a quick modification to an existing product or, at the very least, point in the direction of where we think you may be able to find it. Each customer enjoys a personalised shopping experience at Restoration Online.
When you order any of our door knobs, one of our knowledgeable staff members will take a quick look over your order before it's sent out. We'll check for things like sizes and consistency amongst the styles chosen and flag anything that we think might not be quite right with you before we ship your order out. We can also check to make sure you have absolutely everything you need to install and use your new door knobs straight away too. Saving you time and aggravation is all part of the service.
Browse our range of door knobs online for the perfect piece for your doors, furniture, cabinets and decorative pieces.
Door Knob Handles Australia
Struggling to find a good range of door handles near you? Shop door knobs online from anywhere in Australia and we will deliver them to your door. We service and ship our door knob handles to all metro and regional areas of Australia including Perth, Adelaide, Melbourne, Sydney, Brisbane and Hobart. Our collection of round and oval door knobs is among the most comprehensive in Australia, we offer over 2000 different oval and round door knobs in a huge range of finishes such as black, satin and brushed brass, oil rubbed bronze, polished and satin nickel, antique brass and antique copper and many more. If you're looking for a knob from a certain era why not browse our art deco door knobs or bungalow door knobs. Whatever finish or style you're after, browse our door knobs & handles today and you'll be sure to find something that fits.
Sours: https://www.restorationonline.com.au/handles/door-handles/door-knobs
Knobs antique door
Vintage Door Knobs, Handles & Ironmongery
COVID-19 (Coronavirus) Update! 17th April 2020
WE ARE OPEN AND TAKING ORDERS ONLINE AS NORMAL!
Amidst these unusual times, here at The Vintage Door Knob Centre, we feel it is very important to keep connected to our customers and provide support wherever we can.
The government outlined this week that every effort should be made across society to minimise social contact for a further three weeks in order to slow the spread of the virus.
As a company we continue to adopt this policy and this means we continue to have a slightly reduced production capacity so you may find normal services may take a little more time.
As we enter another week, our office staff continue working from home, and those producing your orders are keeping to the social distancing rules and following strict hygiene routines. The health and well-being of our families, colleagues, customers and the wider community is paramount to us, as ever.
WE ARE ANSWERING ALL EMAILS! Therefore, we would like to remind you to email via the website and we will respond promptly to your request.
As we are unable to take direct calls at present, we will use the answer phone to support this message.
Through all of this, we can assure you we remain focused on ensuring you will receive a quality product with the same unrivalled service, whenever you need it.
Stay safe and keep in touch!
(Please read below new items for additional information)
C-19 PHE Latest Guidance
C-19 Business Support Website
(17th April 2020)
---
Vacant or Engaged the choice is yours
We now have high quality, hand finished Vacant / Engaged Privacy Latches in stock to complement our door knob range.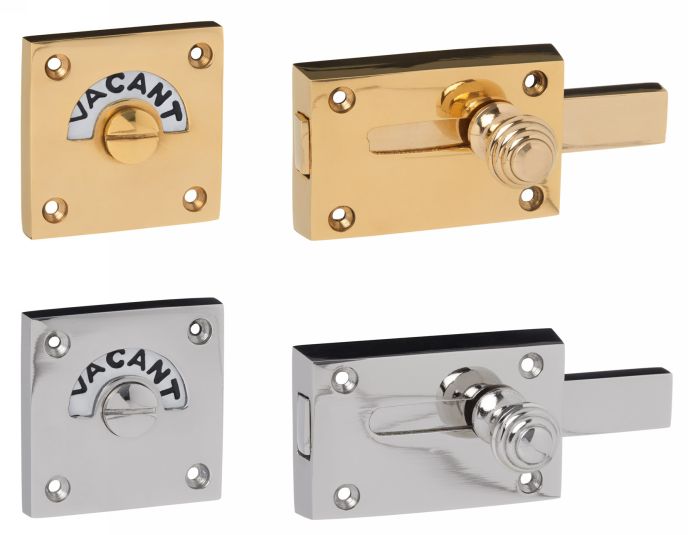 These are available in a polished brass, polished nickel, satin brass lacquered and satin nickel lacquered finish.
(15th November 2019)
---
Look and feel great in grade II building
Jamie from Gloucestershire has sent us the following photos of the Georgian Door Knobs Brass Reeded Large: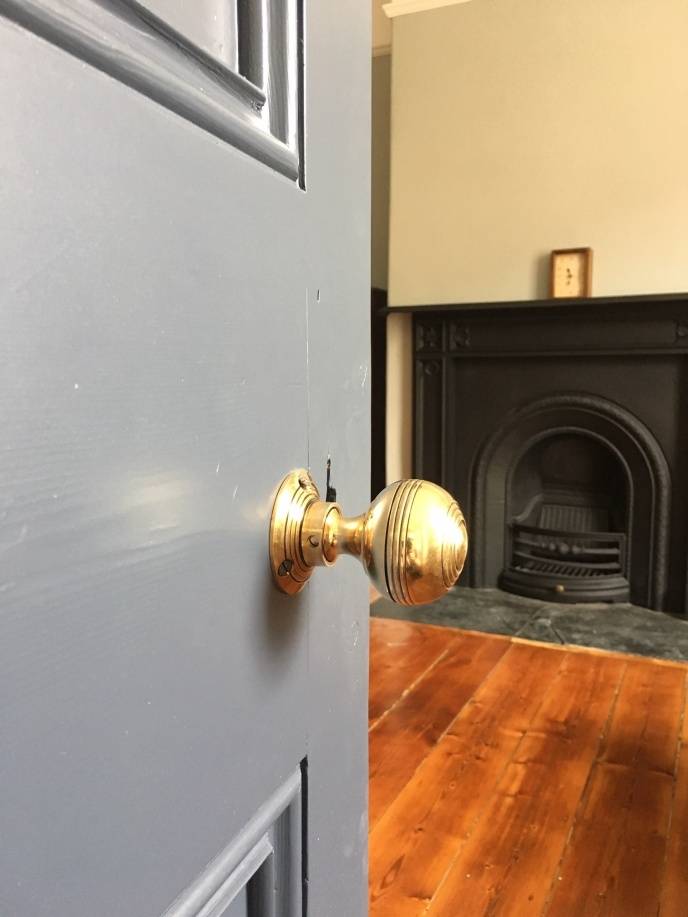 He commented: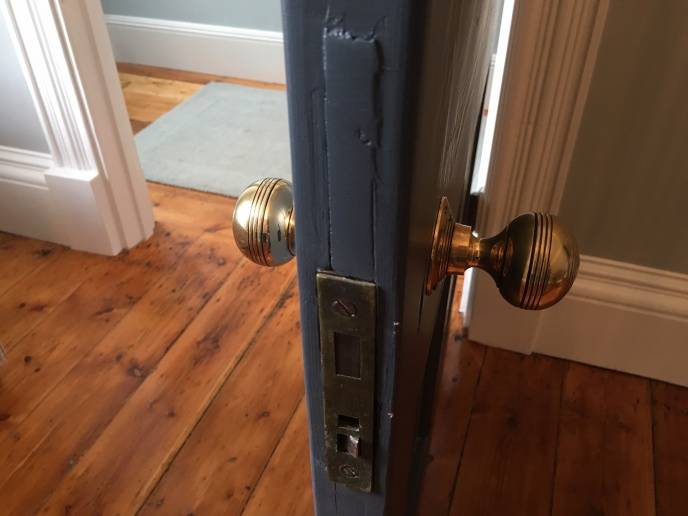 Many thanks to Jamie for these photos.
(25th September 2019)
---
Quality finish and a touch of elegance
Mary from London has sent us the following photo of the Cast Iron Air Brick: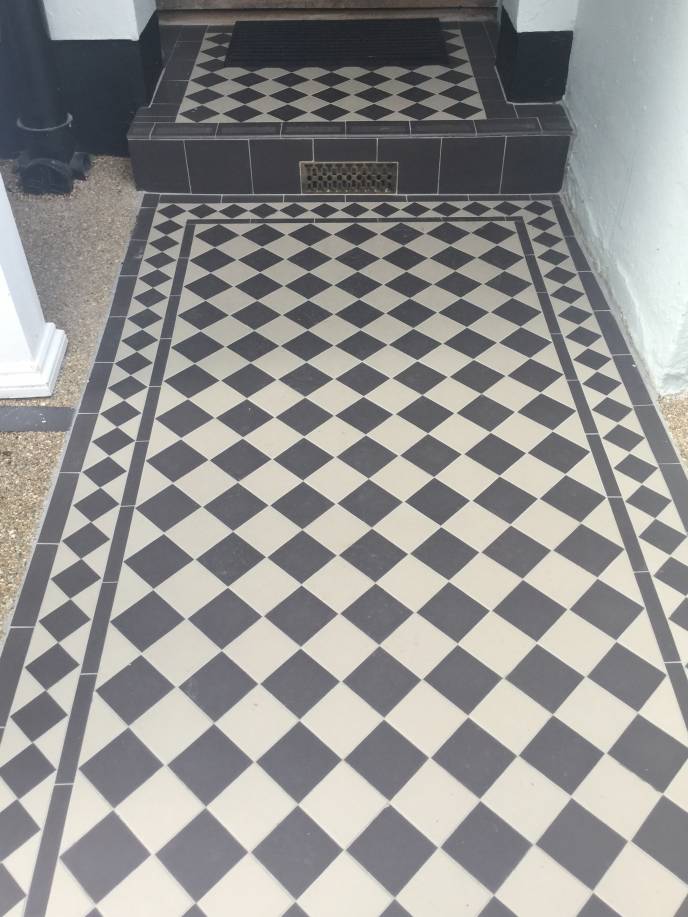 She commented:
Many thanks to Mary for this photo.
(2nd September 2019)
---
Finishing touch to a Victorian property
Andrew from Cambridge has sent us the following photo of the Solid Brass Letter Plate with Clapper: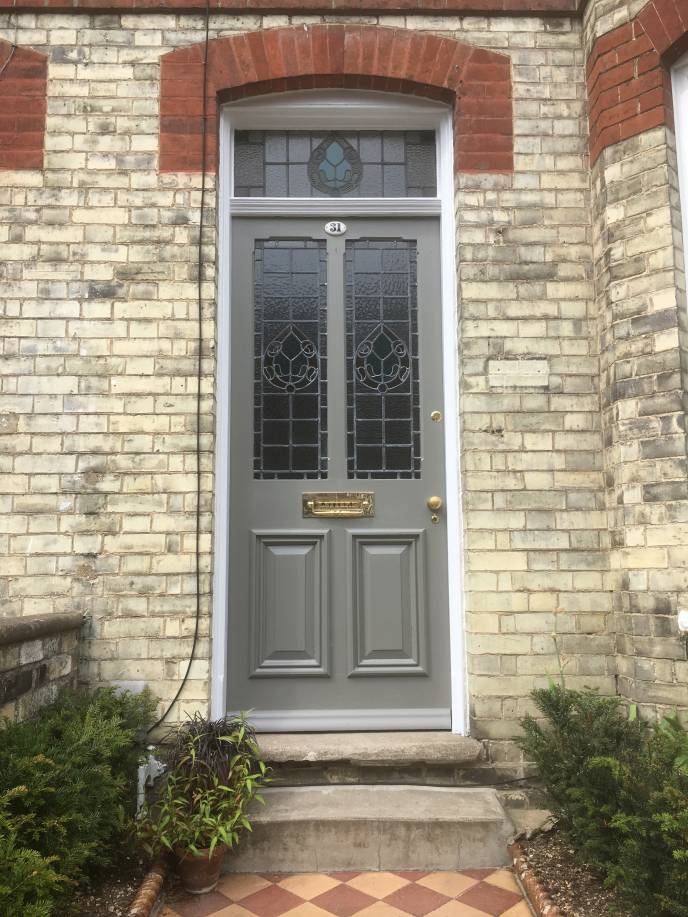 Andrew commented:
Many thanks to Andrew for this photo.
(17th July 2019)
---
Perfect for a new build home
Larrisa from Cambridgeshire has sent us the following photos of the Victorian "Beehive" style nickel door knob: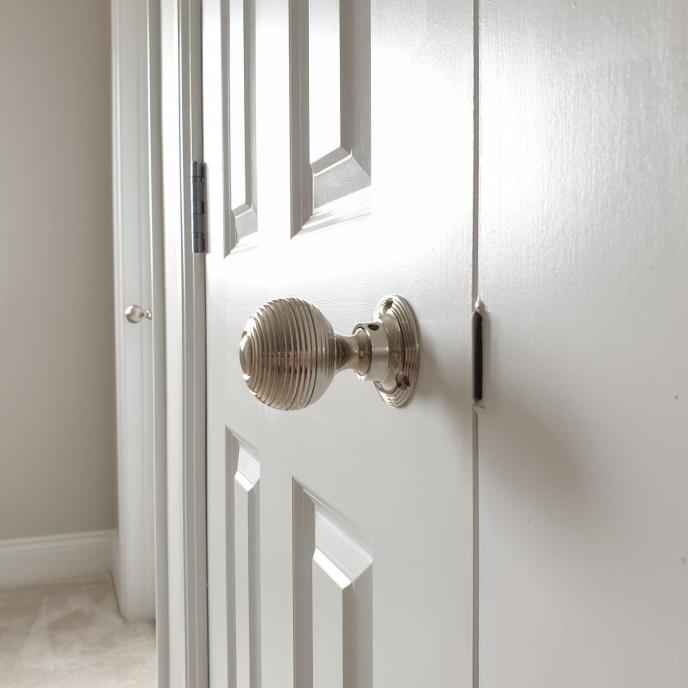 Larrisa commented: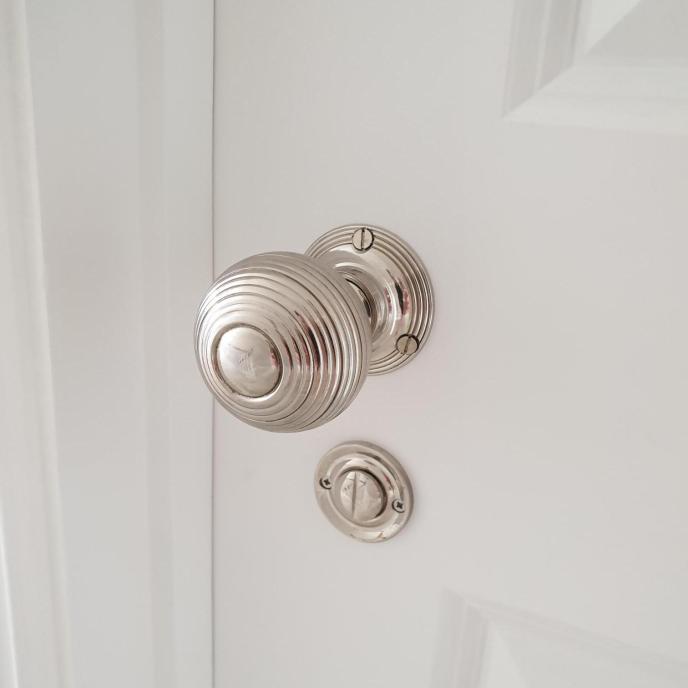 Many thanks to Larrisa from Cambridgeshire for these photos.
(27th June 2019)
---
Customer really impressed with the quality
Paul from Buckinghamshire has sent us the following photos of the Victorian/Edwardian ebonised "Bun" style door knob: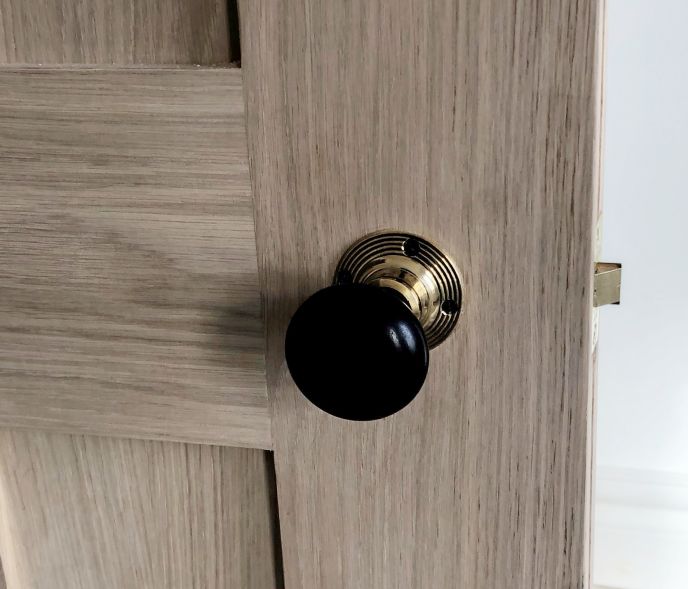 Paul commented: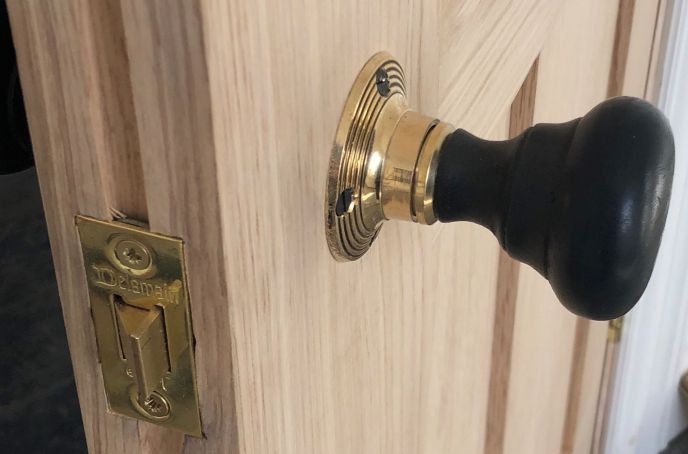 Many thanks to Paul from Buckinghamshire for these photos.
(11th March 2019)
---
Satisfied tradesman
A very satisfied tradesman has sent us the following photo of the Solid Brass Doctor's Door Knocker: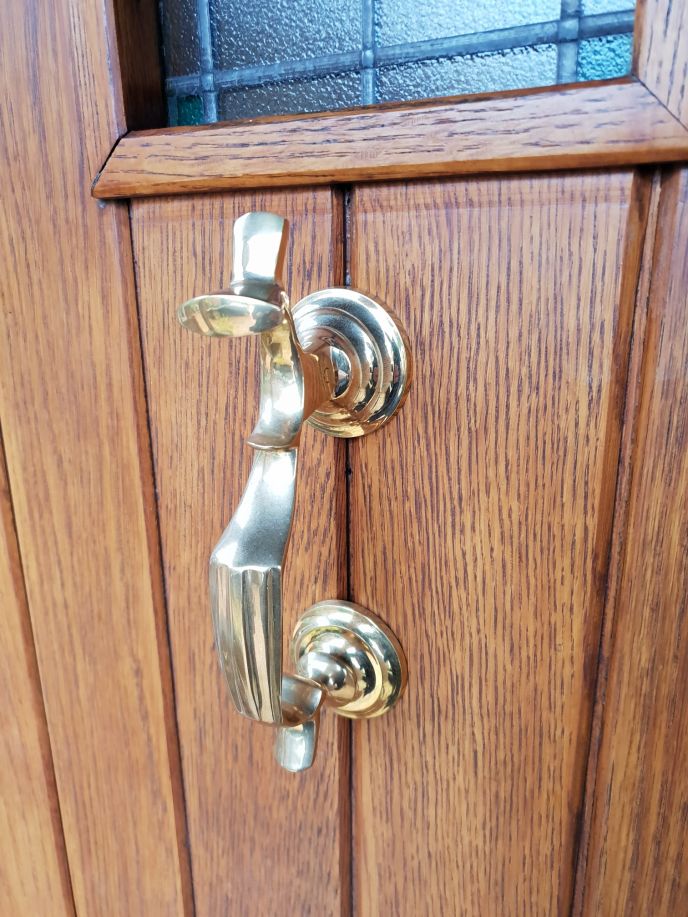 Steve commented:
Many thanks to Mr Steve B from Leicestershire for this photo.
(11th February 2019)
---
A touch of elegance
Customer is very happy with our with Large Brass Beehive door knobs which blend in seamlessly with the unusual curved doors.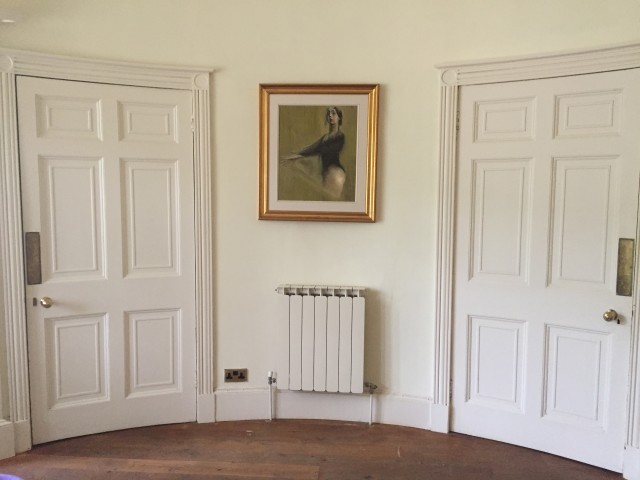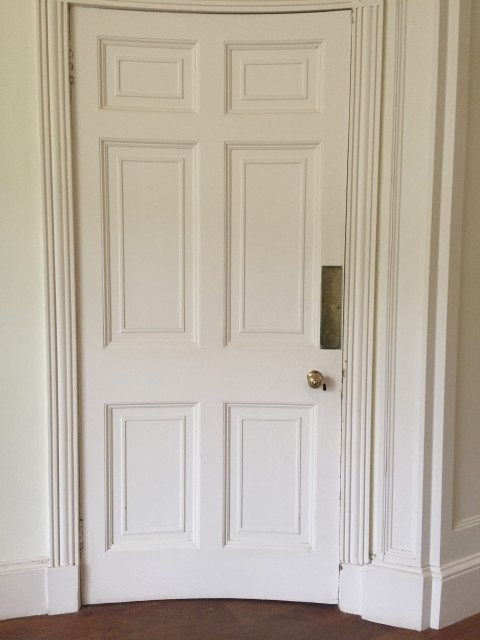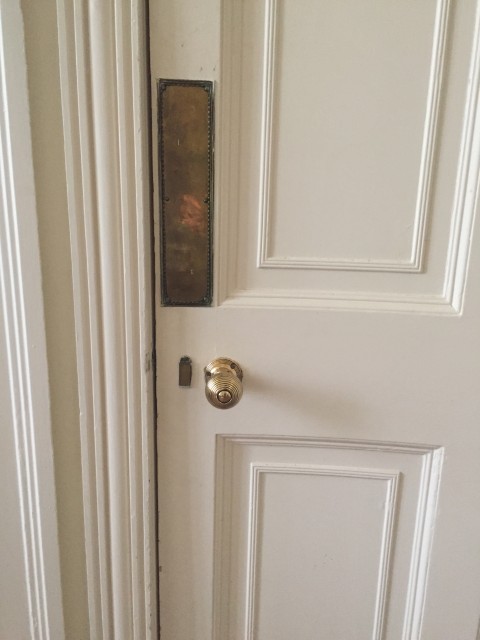 The customer commented:
Many thanks to Mrs K.D. in Gloucestershire.
(11th May 2018)
---
New Georgian brass door knob
We now have in stock the large Georgian brass reeded door knob.
This complements the smaller Georgian brass reeded door knob.
(24th April 2018)
---
Another happy Beehive door knob customer
Customer loves our door knobs and has sent us a couple of pictures of the Ebonised Beehive Door Knobs with Brass Rose Plates: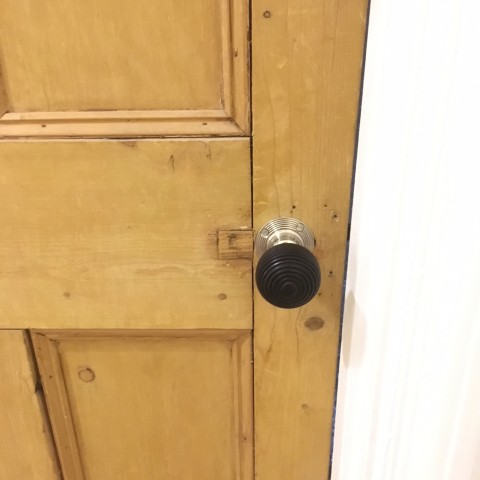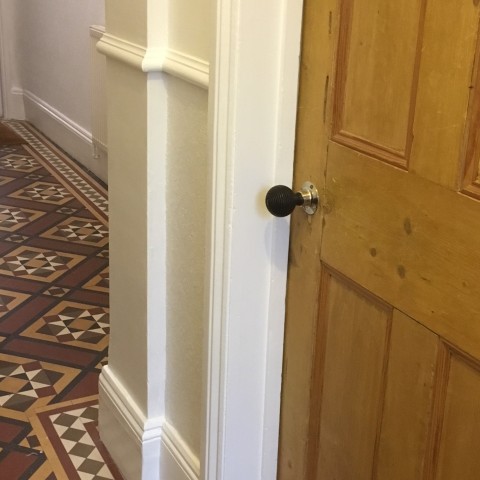 The customer commented:
Many thanks to Mrs J.N. in Northamptonshire for the photos.
(27th March 2018)
---
Happy Beehive door knob customer
A very happy customer has just sent us the following picture of the Ebonised Beehive Door Knob: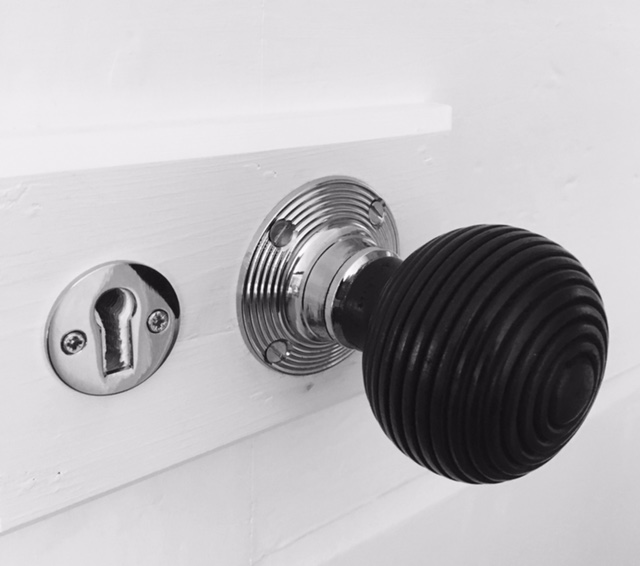 They commented:
If you have purchased from us then please feel free to send us your photos. We'll be very happy to show them here.
(22nd September 2017)
---
Sours: https://www.vintagedoorknobs.co.uk/
1910s Antique Door Knob / Plate Restoration, Repair, Polishing.
Antique Door Knobs
We at House of Antique Hardware remain open to receive and ship orders. Our Customer Service team is available to answer any questions you may have.
Due to state shelter-in-place regulations, you may experience delays in the shipping of your order.
For items with delayed shipping, an email will be sent notifying you of a delay and the estimated shipping date on the specific products affected.
If a delay notice is received and the estimated ship date is acceptable, there is no action needed.
If you would like to modify or need support for your order, please call (888) 223-2545 or
email us at:
[email protected]
houseofantiquehardware.com
As we navigate this unprecedented situation, we continue our goal of providing an exceptional customer experience. If you have any questions or concerns, do not hesitate to contact our customer service team.
House of Antique Hardware is following local, state, and federal guidelines to ensure the safety of our employees and customers.
Sours: https://www.houseofantiquehardware.com/antique-door-knobs
You will also like:
We at House of Antique Hardware remain open to receive and ship orders. Our Customer Service team is available to answer any questions you may have.
Due to state shelter-in-place regulations, you may experience delays in the shipping of your order.
For items with delayed shipping, an email will be sent notifying you of a delay and the estimated shipping date on the specific products affected.
If a delay notice is received and the estimated ship date is acceptable, there is no action needed.
If you would like to modify or need support for your order, please call (888) 223-2545 or
email us at:
[email protected]
houseofantiquehardware.com
As we navigate this unprecedented situation, we continue our goal of providing an exceptional customer experience. If you have any questions or concerns, do not hesitate to contact our customer service team.
House of Antique Hardware is following local, state, and federal guidelines to ensure the safety of our employees and customers.
Sours: https://www.houseofantiquehardware.com/antique-door-hardware
608
609
610
611
612