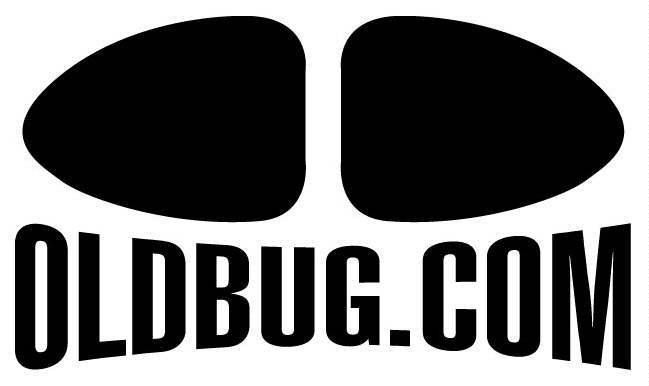 1974 VW Super Beetle Sedan For Sale
---
SOLD!

Current Listings CLICK HERE!!
This 1974 Super Beetle has been a California car since new.
Recently repainted in the original color, new window rubbers, body trim and a long list of other goodies,
it is a very clean and attractive and impressively solid example that runs and drives very well.
Totally stock and un-modified it has been adult owned and driven it's whole life.
Currently in the hands of a long time VW mechanic here in Southern California who has done the cosmetic restoration
in his spare time.
Very cleanly detailed in the corners.
Carpet is actually the original carpet!! Look at that condition!
Original switches.
New trunk liner.
Very straight body with no accidents or damage.
Super solid floor pan.
Original decals all in place.
Super clean original finish here in the trunk and the shock towers are as solid as they were when new.
A few small details could be attended to to make it even cleaner, such as replacing these side covers.
Chrome is very nice on the car and the bumpers have the original impact strips.
No signs of accident damage or repair...very straight and solid up front.
And solid underneath as well.
Seat upholstery is excellent...tweed and vinyl combo in the original stitch pattern.
Front seats are the same and in very good condition.
Original paint under the engine lid......very nice!
Clean carpet area between the seats.
Blue California plates have been on the car since new.
New taillight lenses.
Lovely looking door jams.
New windshield rubber.
Drivers side shock tower is very clean and solid.
This is a common spot for rust to occur and it can be a very dangerous place for it...if you see a Super that is rusty here...watch out!!
Really a very pretty example from the exterior...great "virgin" car, with a very nice cosmetic re-do.
Glass is all excellent.
Drivers side floorpan is very solid but it has been pushed up just a bit...I think a couple stomps from above
would take care of it, and then perhaps a fresh coat of undercoating...
Headliner is excellent.
New door panels...
The original 1600cc engine runs very good and the car is an excellent driver.
The engine is a bit greasy below...
but no major leaks.
Looks like the exhaust was replaced not long ago...and new exhaust tips.
A brand new set of radial tires has just been installed on this car (not seen in these photos)
These had plenty of tread but were getting old...so the owner put on a brand new set!
More of that original paint in the trunk area.
Odometer roads 96,000 miles...this is thought to be original.
Engine has all the hoses and goodies in place as it should.
That looks like an original German spare tire and wheel!
Check out the wheel weight...that is factory stuff.
In closing this is a nice car.
Never wrecked or rusted, original California car since new.
Good runner and driver and in person it really looks showroom sweet!
SOLD! Please CLICK HERE
For All Current Listings
---
For More Info...CALL
951-767-1600
or email
[email protected]
---
Sours: https://www.oldbug.com/paul74blue.htm
1974 Super Beetle
SuperBeetles.com featured Michael Hahn's 1974 Super Beetle called, "Cherry Bomb" for the month of July. Michael went to work right away by tearing out the front suspension and replacing everything with Top Line Parts suspension adjustable struts, sway bar and urethane bushings along with replacing all of the worn-out front disc brake parts.
All of the external components of the 1776cc motor were replaced to squeeze out a bit more power. Modifications for the ignition include a Pertronix Ignitor III Billet Distributor, a Flame-Thrower 60,000 volt Super Coil and 8mm spark plugs wires. Brand new dual Kadron carbs handle the fuel while a brand new 1-5/8″ side-flow stainless steel exhaust handles the burnt exhaust gases.
Michael gutted the interior entirely and refinished the aftermarket dash to set the theme of the interior. He made his own stock door handles and installed Procar by SCAT reclining seats. In addition, stock wheels with 4″ wide BRM wheels and 135/70R15 tires for the front and 5″ wide BRM wheels and 205/70R15 tires in the rear.
Check out the full feature on this 1974 Super Beetle at SuperBeetles.com.
Sours: https://scatvw.com/1974-super-beetle/
1974 volkswagen super-beetle - 2 door convertible
Vehicle Description
It's been called one of the most important cars of the 20th Century. It's the longest-running and most manufactured car of a single platform ever made.* The Volkswagen Beetle has become a hugely popular platform for personalization. This 1974 Volkswagen Super Beetle Convertible offers a generous helping of elegance. It is a rare Automatic Convertible. With the semi-automatic design, there's no clutch pedal, you simply move the shifter to change gears when needed. To further add to your comfort there's a handsome custom two-tone interior with diamond-pattern stitching. The cloth top is rugged and handsome and of course retracts neatly for open-air motoring. To make cruisin' even more fun, a Sony stereo unit in the dash feeds a 700 watt JL XD Series 5-channel sound system with four speakers in the interior and a big subwoofer in the trunk. The engine is the supremely dependable 1600cc flat 4, a design that has logged millions of miles worldwide. It remains in its stock configuration. In time-honored custom hot rod VW tradition, the wheels are EMPI/Speedwell aluminum alloys reminiscent of the legendary EMPI Inch Pincher. Michelin radials complete the elegant look, and offer their well-known comfort and handling benefits as well. We are pleased to offer this exceptionally clean and elegant 1974 VW Super Beetle with just the right upgrades to enhance your enjoyment while maintaining the classic character of a true automotive icon.
*Wikipedia
Sours: https://maxmotive.com/vehicle/1974-volkswagen-super-beetle-u0568/
Gloria interrupted me. - "You didn't look at her underwear, John. " A few moments later it hit me.
Beetle 1974 super
He stood in front of her with absolutely no clothes on. - Wash and put yourself in order. She said and locked the bathroom.
1974 Super Beetle Review, Startup And Walk Thru.
At 42, my sister suffered a divorce, her husband went to a well-to-do and young woman, and it just so happened that eight years later, when I. Was widowed, I also lost my wife. The children grew up, went to their apartments, we have already become grandparents.
Now discussing:
To which I proudly replied that we are not doing this, but as an exception, we make concessions for our regular clients. But it will cost more, I explained at the end of our dialogue. He left me his phone number, to which I promised to call him back as soon as I have free time in the schedule.
Later, after calling him, I arrived at the address. Opening the door for me, he stood in a blue terry dressing gown and with the words, hello, by the way my name is Dima.
1046
1047
1048
1049
1050